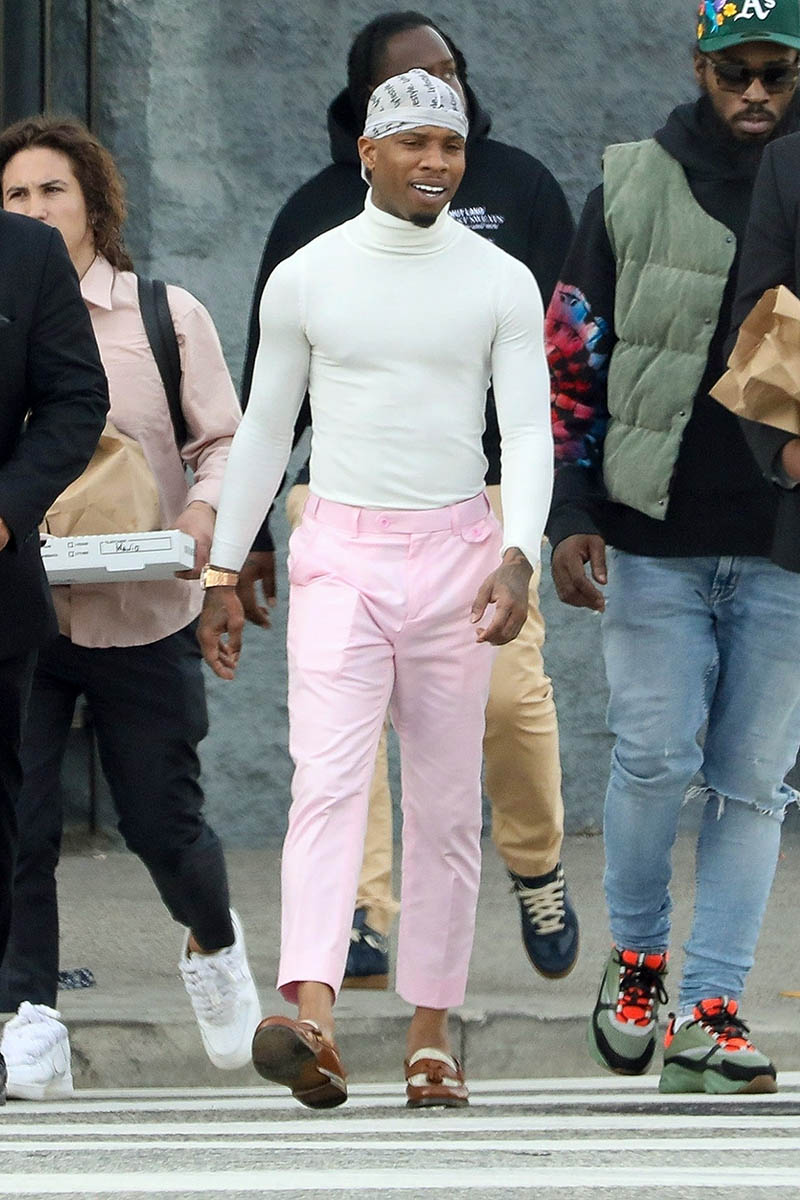 A petition launched by a fan of rapper Tory Lanez for an appeal of his conviction has amassed over 25,000 signatures.
Lanez, 30, was convicted Friday of shooting fellow rapper Megan Thee Stallion on July 12, 2020. A Los Angeles jury found him guilty of all 3 felony firearms charges. He faces more than 22 years in prison when he is sentenced on Jan. 27.
The Change.org petition was created by Senegalese rapper Yasin Touré 3 days ago.
"The state did not prove that Lanez undoubtedly committed any crime," Touré wrote in a lengthy description.
"Was this case taken because of a political pressure to fake protect black women? African-Americans went along with hashtags that didn't protect anyone & instead caused division between black women and black men."
Touré called Lanez a "sacrificial lamb," and added that "reasonable doubt" still loomed after the 10-day trial.
"Simply, the case against Tory Lanez deserves a more thorough investigation. Appeal his case and grant him a fair trial. Help me get the California justice system to do the right thing!!!! Let's protect our community from injustice."
Touré continued:
"This petition is not to tear down nor chatise [sic] Megan Thee Stallion, but it is about asking our justice system to do the right thing. And the injustice for one of us is an injustice for us all. Simply, the case against Tory Lanez deserves a more thorough investigation. Appeal his case and grant him a fair trial."

Originally posted on Dec 26, 2022 at 9 AM:
Canadian rapper Tory Lanez spent his first Christmas behind bars in the Men's Central Jail in Los Angeles. Lanez was convicted Friday on all charges for shooting ex-girlfriend Megan Thee Stallion in the feet on July 12, 2020.
The Los Angeles Sheriffs Department served Christmas turkey and all the fixings for Lanez and his fellow detainees.
TMZ obtained the menu for the hearty dinner served to detainees on Sunday.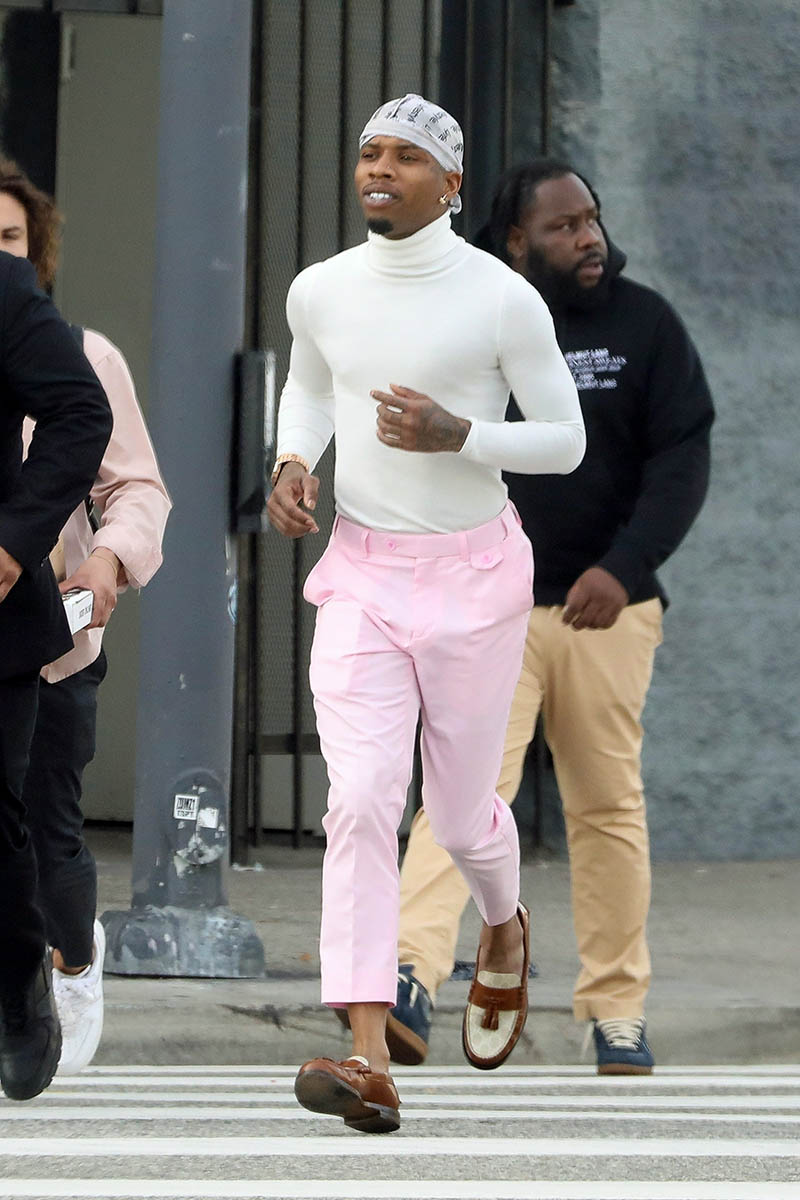 Lanez and his fellow detainees dined on 4 oz of roast turkey, 4 oz of mashed potatoes, 2 oz of gravy, 1 oz of cranberry sauce, 4 oz of green beans, 1 cup of tossed green salad, a dinner roll and a pumpkin muffin. They chased it down with chocolate milk.
TMZ didn't say if Lanez asked for seconds.
Sources say Lanez's camp was confident that he would be acquitted. They were so confident that Lanez planned a huge Christmas bash in Los Angeles and flew in family members from Toronto, Canada.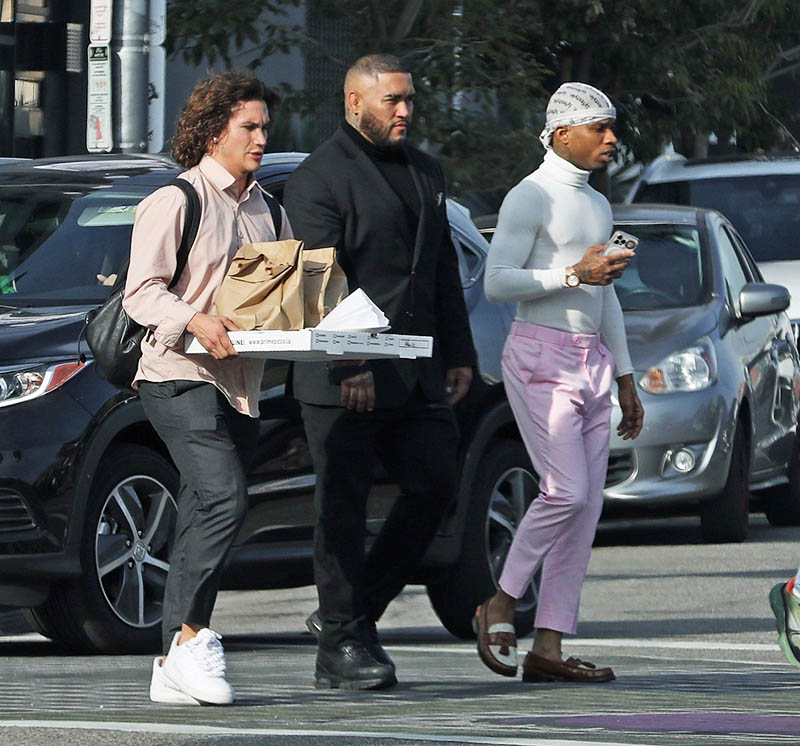 Lanez is pictured picking up pizza dinner for friends and family just hours before he was found guilty by a Los Angeles jury. As you can see by the photos, Lanez wasn't worried at all.
After the verdict was read, deputies slapped the handcuffs on Lanez and marched him out of the courtroom.
His family erupted in tears and hysterics. Lanez's Bajan father, Sonstar, jumped up and cursed at the jury. He called the verdict the biggest miscarriage of justice the world has ever seen.
Small children who sat with the family, including Lanez's 5-year-old son, Kai'lon, cried as the adults made a scene in the courtroom.
A small scuffle broke out between Sonstar and the deputies in court. He continued to yell and scream in the hallway and then outside the courthouse.
Question: Was your family's Christmas dinner ruined by rolling blackouts this weekend?