Tyler Perry says Prince Harry and his wife Meghan Markle abandoned their royal duties because "They just wanted to be free."
Harry and Meghan expected to be welcomed with open arms by Americans. However, things didn't go the way they planned.
In their new Netflix docuseries, they continue to complain about their mistreatment at the hands of the royals.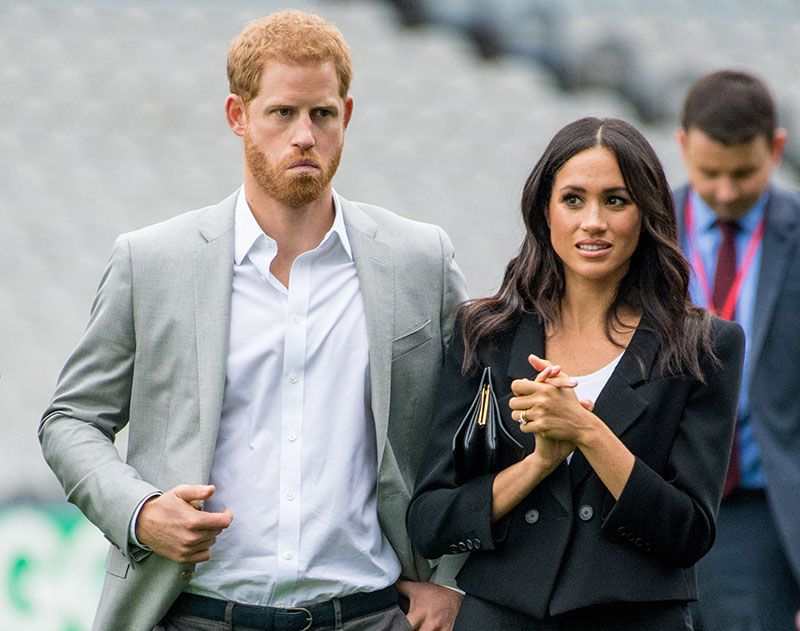 Tyler, 53, was among the first to place the couple on a pedestal when they arrived in the US. He gave them the use of his $22 million Beverly Hills mansion as their personal residence.
"They wanted to be free to love and be happy. I applauded that," he said.
Harry and Meghan thanked Tyler for his generosity in the Netflix trailer.
"It gave us a chance to create that home that we always wanted," said Meghan. She and Harry eventually moved into their own $14 million mansion in Montecito, CA.
"What I know about the two of them – and I wish the world knew – how much these two people love each other," Tyler told The Today Show.
He said he wanted to support them "in any way possible" and that it was a "very difficult time for them."
"They found each other, out of all these odds against them finding each other, they found each other," he said, poetically.
"The love they have is really, really moving and I wanted to do anything I could to support them."
Tyler said he wished he had a relationship like theirs. "If I don't have that, what she and Harry have, I don't want it. That's really amazing," he said.
Meghan, 41, described her bond with Tyler, explaining that he got in touch with her after she first married Harry, 38, in 2018.
She said he told her that he was praying for her, and that he "understood" the intense pressure she was under.
Tyler also told Meghan that if she ever needed advice, she could reach out to him – so she did. He reportedly sent his private jet for her so she could cry on his shoulder.
"Sometimes, you can tell your life story to a stranger on a plane as opposed to some of the people that are closest to you," she told The Cut.
Tyler's real estate portfolio includes a $100 million, 40,000-square-foot, 8-bedroom, 12-bath mansion in Atlanta, a 25-acre private island and an adjacent 7-acre island in the Bahamas, and a log cabin in Jackson Hole, Wyoming.
Watch the trailer below.