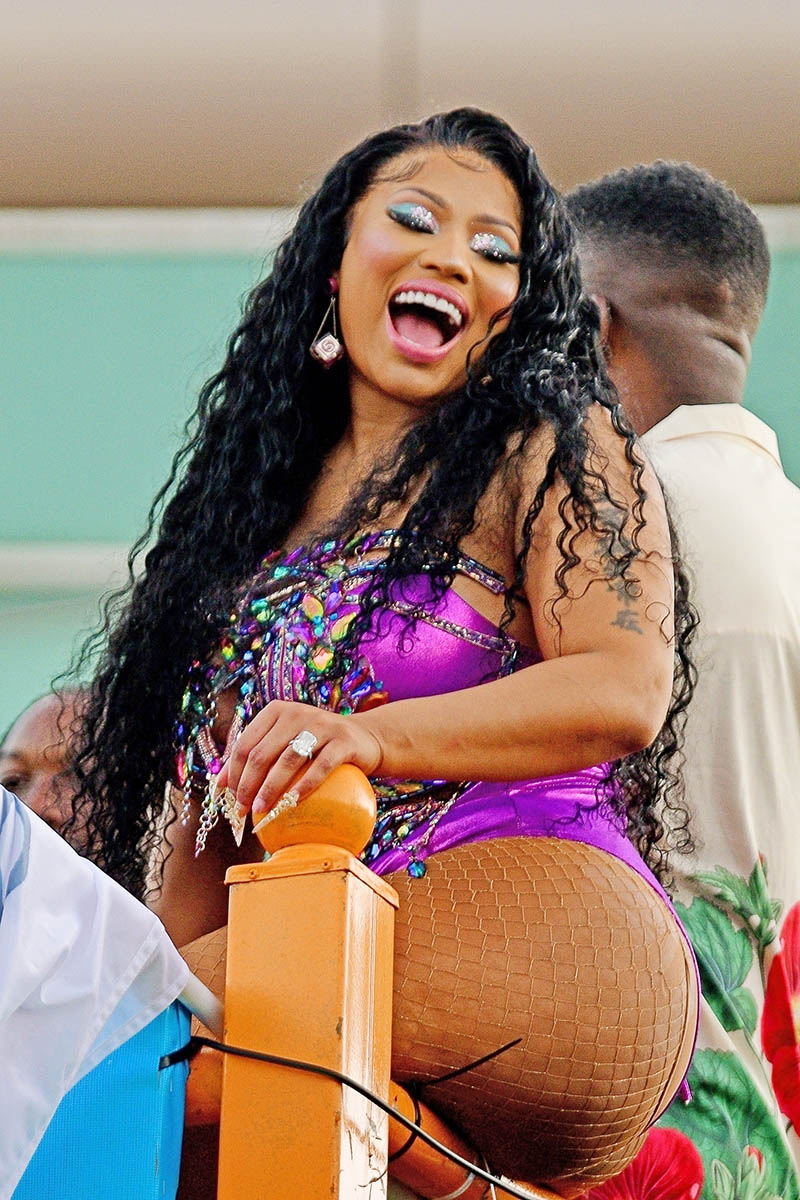 Nicki Minaj was spotted partying with her "Likkle Miss" collaborator Skeng Don at the Trinidad and Tobago Carnival J'ouvert parade. Nicki was perched precariously on the side of a truck. "S/o to @skeng.don for reppin us," Nicki wrote in an Instagram post. "Legendary footage with the greats of my country," she wrote in the caption of another IG post. "I couldn't be more proud if I tried. I reppin dat red dat white dat black I reppin my real flag. Wish my grandmother was alive to see this. Wish daddy was alive to see this. See you tmrw, Trinidad."
Former talk show Diva Wendy Williams looked great as she was seen leaving a private dinner at Fresco By Scotto in New York City with a bodyguard.
Swizz Beatz and Alicia Keys were seen leaving The Firehouse after a Moncler LFW after-party during New York Fashion Week in New York City.
NBA legend Scottie Pippen, 57, was seen with a 20-something mystery woman amid rumors that his ex-wife Larsa Pippen, 48, is in a similar May-December romance with his ex-teammate Michael Jordan's son Marcus, 32. Scottie's friend-girl seems to be the same Lori Harvey look-a-like he was seen with last September.
Actor Michael B Jordan was seen outside "The View" where he promoted his new movie on Tuesday, Feb. 21, in New York City.