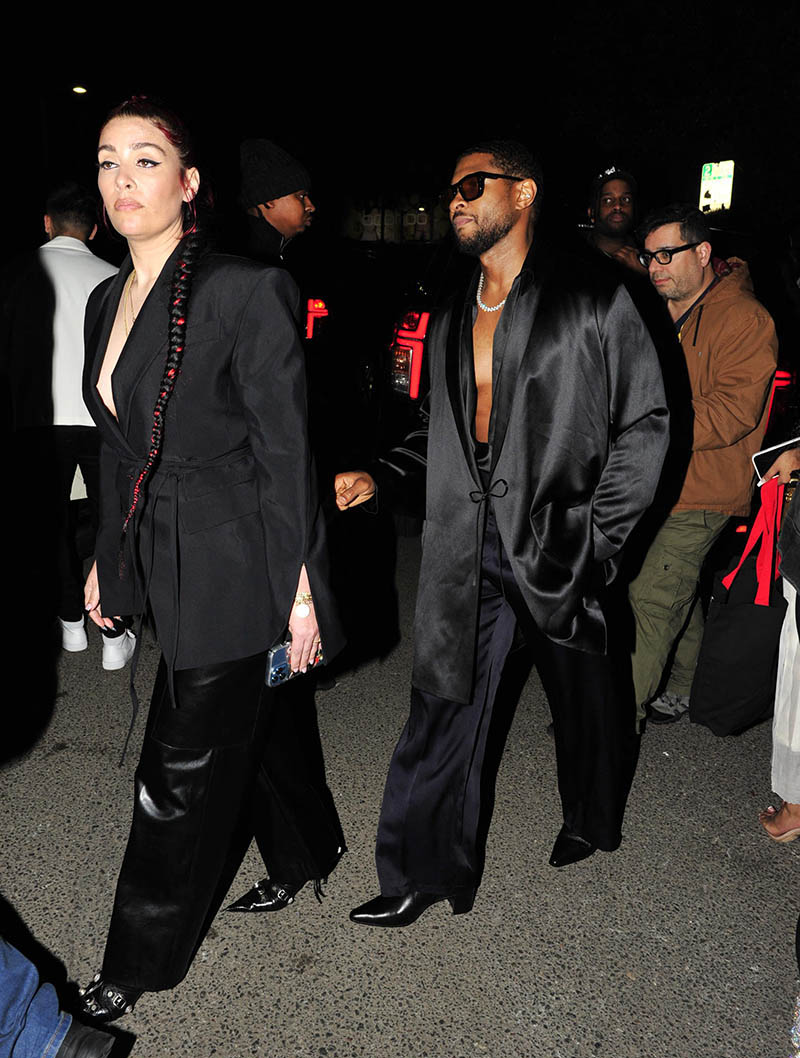 Singer Usher Raymond IV got the cold shoulder from his life partner Jennifer Goicoechea after he flirted with rapper Latto at a pre-Grammy event at Catch Steak in Los Angeles on Friday.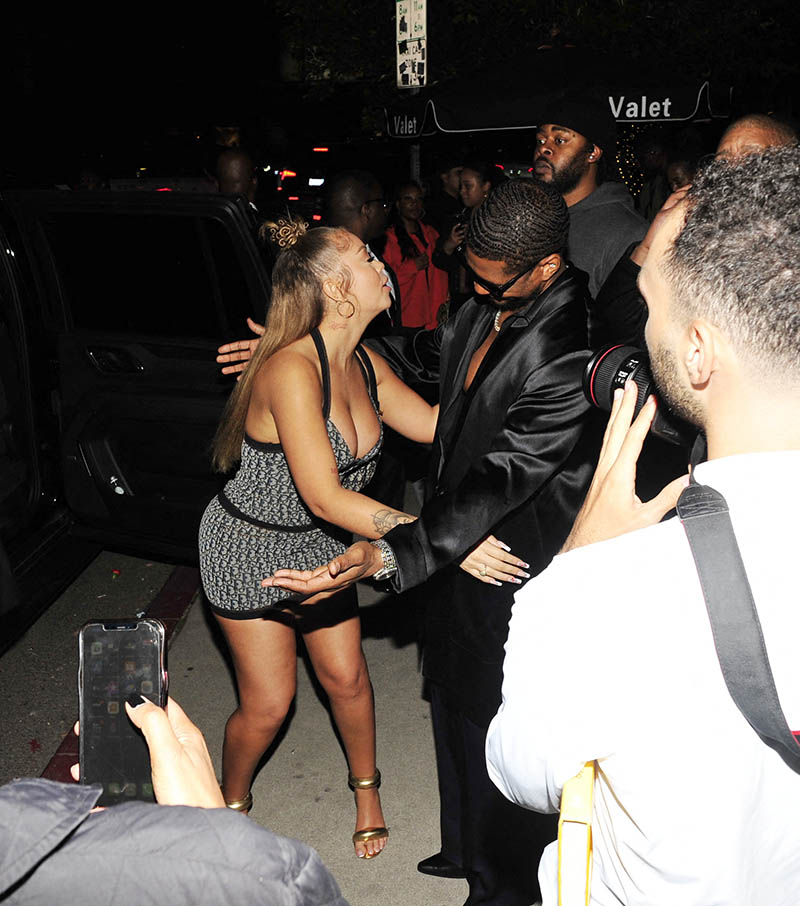 The drama began when Usher paused to flirt with rapper Latto before joining Jenn for a silent walk to their car.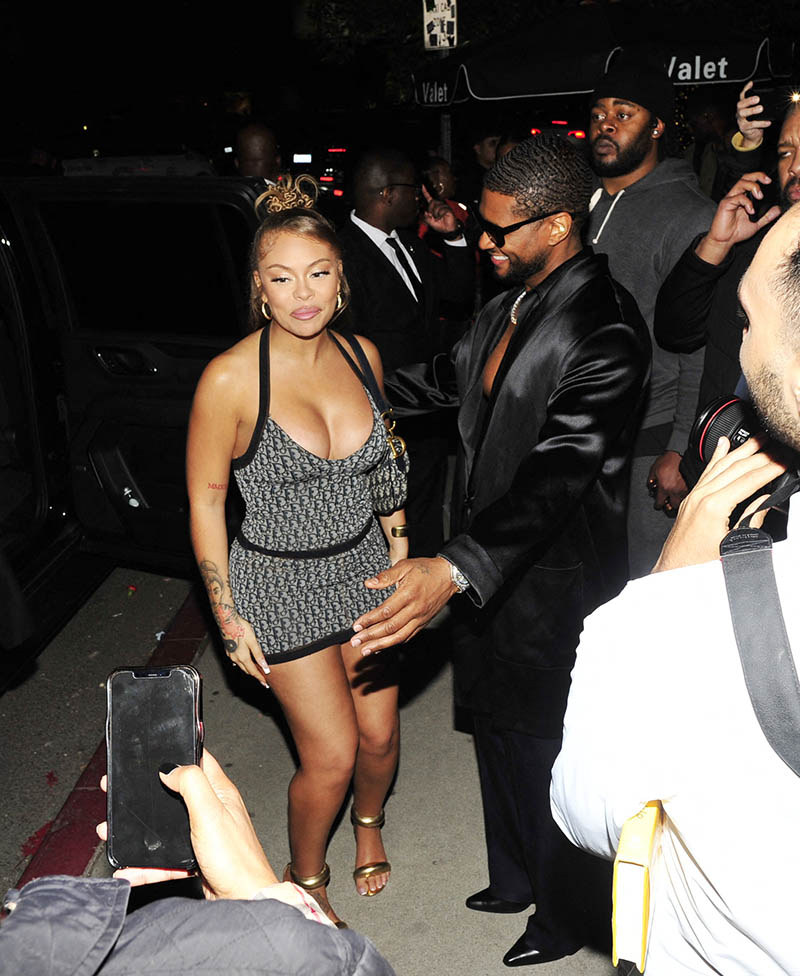 Usher, 44, has a history of flirtatious behavior, but he usually prefers women who are significantly older than he is.
Usher and Jenn share two children, a boy and a girl.
Meanwhile, Latto struggled to keep her assets contained in a Dior monogram mini dress which she accessorized with a matching handbag.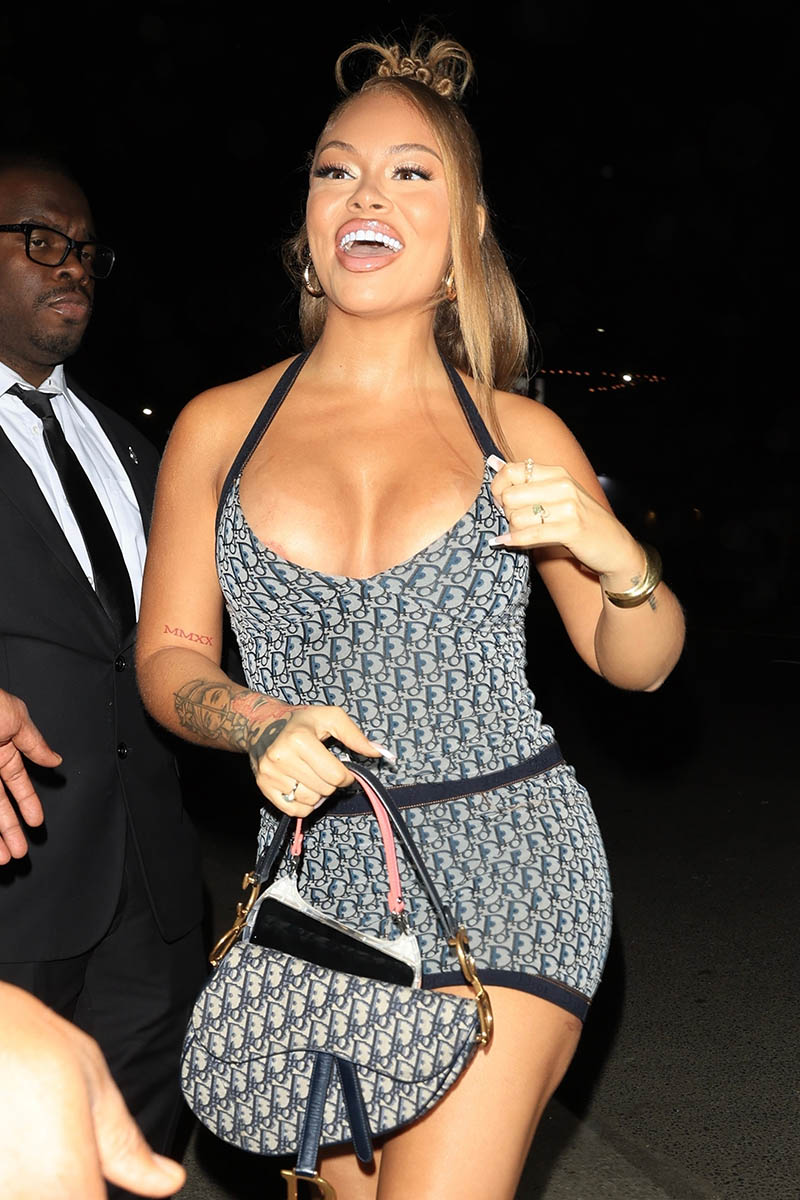 The 23-year-old rapper made blog headlines after she accidentally revealed a tattoo behind her right ear that seemed to confirm she is dating felonious British rapper 21 Savage.
Latto's tattoo says "Sheyaa" — which is short for 21 Savage's real name: Shéyaa Bin Abraham-Joseph.
21 Savage, who was born in London, adamantly denied dating anyone in the entertainment biz, mainly because immigration officials believe he's married.
The rapper allegedly wed an American woman to remain in the U.S. when he was threatened with deportation in 2021 following a 2019 arrest.
While the 30-year-old rapper is trying to be discreet, Latto is impatient and dropping hints that 21 Savage is her man. She is young and desperate to prove her man exists.