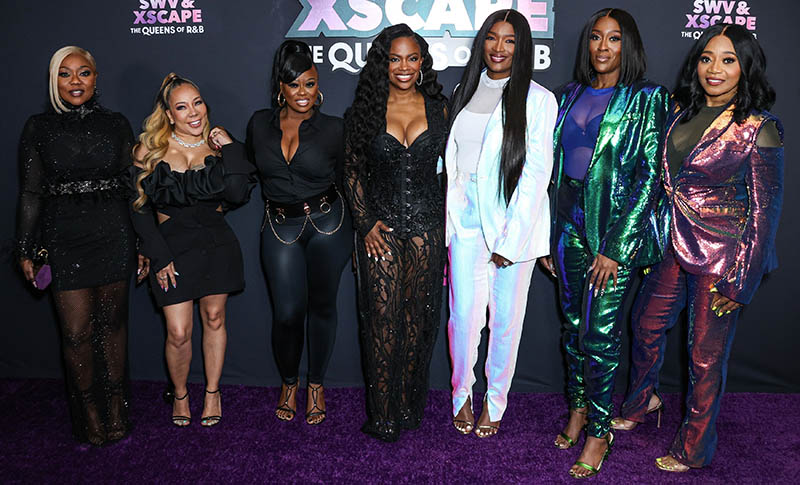 R&B groups Xscape and SWV (L-R) LaTocha Scott-Bivens, Tameka "Tiny" Harris, Tamika Scott, Kandi Burruss, Cheryl "Coko" Gamble, Tamara "Taj" Johnson and Leanne "Lelee" Lyons are gearing up for the series premiere of Bravo's "SWV & Xscape: The Queens of R&B."
Both groups attended the season 1 press event at The Aster in Hollywood, California on Thursday, March 2.
On Monday, Feb. 27, they appeared on "The Kelly Clarkson Show" to promote the new TV series.
"Obviously, we're two strong female groups," Kandi said about the challenges of getting along with different personalities. "So you can see how sometimes we do not necessarily see eye to eye, but we figure it out."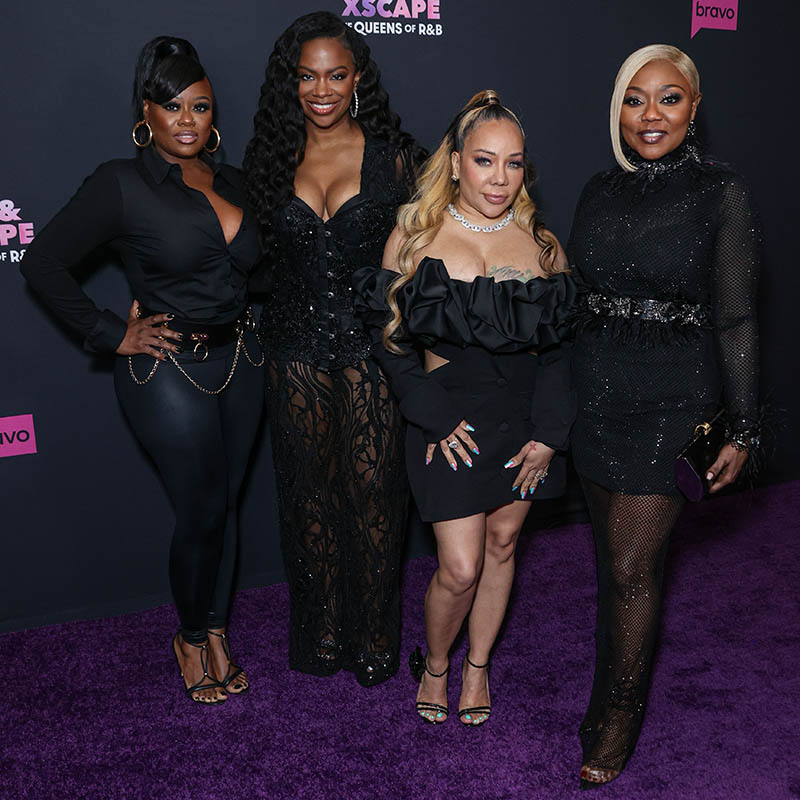 The series will follow the seven ladies as they navigate life after R&B fame. Both group members also serve as executive producers of the new reality TV series.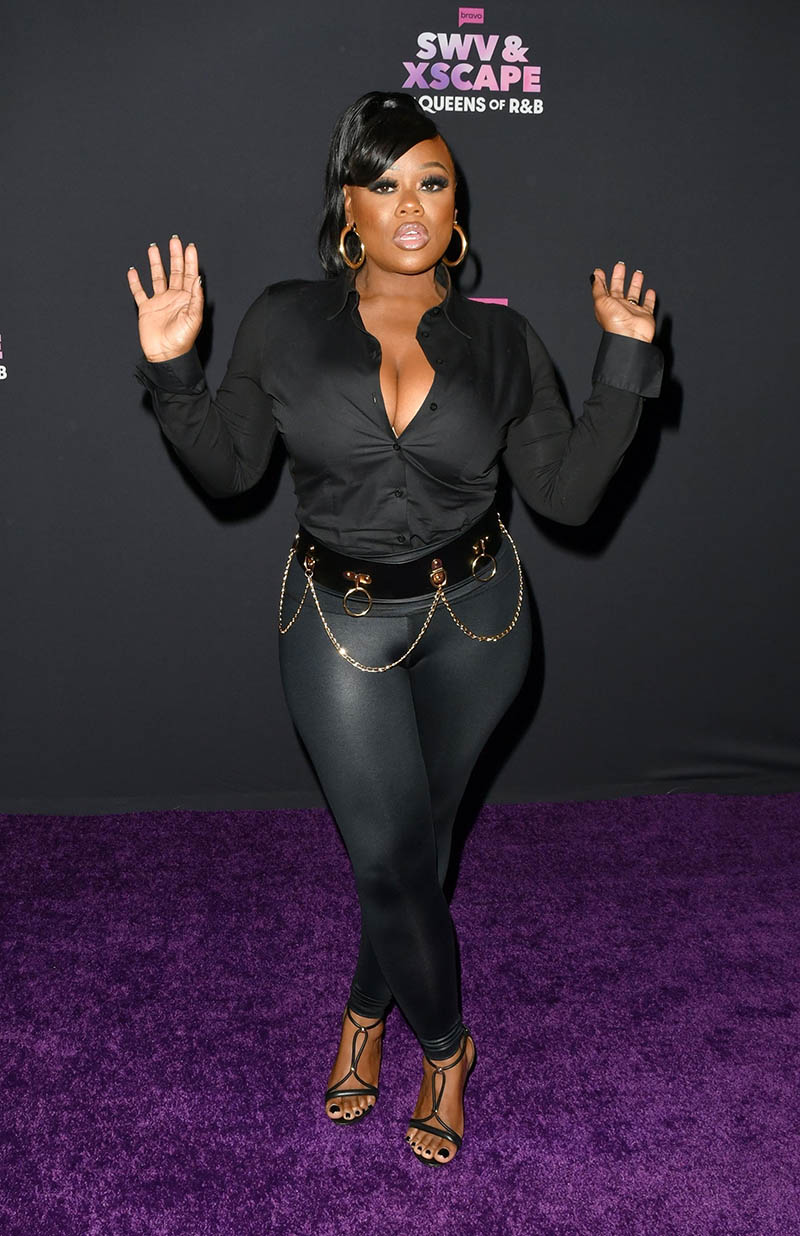 "Let me tell you, it's gonna be the number one show on the network," Tamika told EW about the upcoming reality series. "It went from a reality show to a whole movie."

RELATED: Xscape share details about their new reality TV series

Kandi confirmed the series will have high drama, including weave pulling and windmilling.
"I feel like anytime [the group has] drama, I care more about my group, no offense to the Housewives," said Kandi, referring to Real Housewives of Atlanta. "So the arguments are a little bit more passionate. And, you know, we really have a lot of history and we grew up together."
Kandi added: "Our group is like our foundation in the business, like the things we learn together as a group. So anytime we have moments where we're not getting along, it's like, ahhh!"
The series is produced by Monami Productions for Bravo TV with Mona Scott-Young, Stephanie R Gayle, and Michael Lang serving as executive producers. Mona (right) is pictured with rap legend MC Lyte.