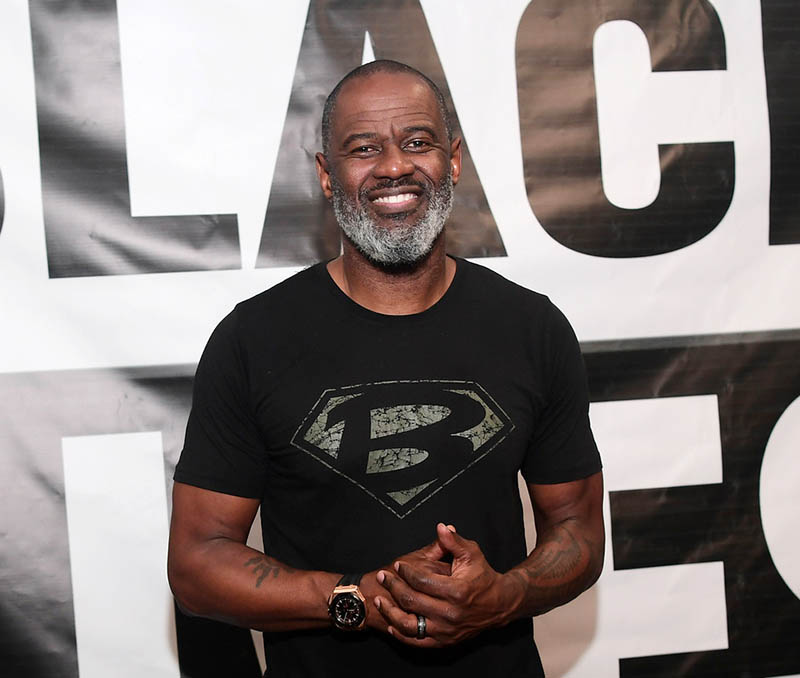 Brian McKnight responded to the "false narrative" that he's a deadbeat father who ignores his Black children while lavishing gifts on his white stepchildren.
McKnight was sued by his daughter, Briana, who says he "maliciously defamed" her on social media by claiming she had an affair with her older cousin when she was a minor.

RELATED: Brian McKnight demanded his estranged daughter reveal list of sex partners

As part of the discovery process, Brian demanded Briana hand over a list of all her sexual partners prior to August 15, 2019 — when she was only 17.
The lawsuit was settled out of court in February.
McKnight has 5 children — sons Brian and Niko from his first marriage to college sweetheart Julie McKnight (pictured); daughter Briana from a previous relationship, and 2 sons by his current wife, Leilani Malia Mendoza. Their first son died shortly after birth in 2022.
McKnight dotes on Mendoza's two grown children from a previous relationship.
The singer/songwriter faced backlash for naming his youngest son Brian McKnight when he already named his oldest son Brian McKnight Jr.
"Wait… your oldest is named Brian McKnight Jr, then you turn around and name this one Brian McKnight?… the audacity," one follower wrote on Instagram.
In response to the criticism, McKnight re-posted images shared by his wife to prove he spends quality time with his Black children.
"Not sure how these posts that have been sitting here this whole time were left out of the false narrative that is trending," he wrote in the post caption.
"Abandonment? There's always more to every story. Stay tuned," he added.
Swipe left to view photo gallery.