Brian McKnight seems to be preoccupied with his young daughter's sex life. He settled a lawsuit filed by his daughter, Briana, who says he "maliciously defamed" her on social media by claiming she had an affair with her older cousin when she was a minor.
According to court documents, obtained by RadarOnline.com, Briana filed a defamation lawsuit against the R&B singer/songwriter in 2020.
As part of the discovery process, Brian demanded Briana hand over a list of all her sexual partners prior to August 15, 2019 — when she was only 17.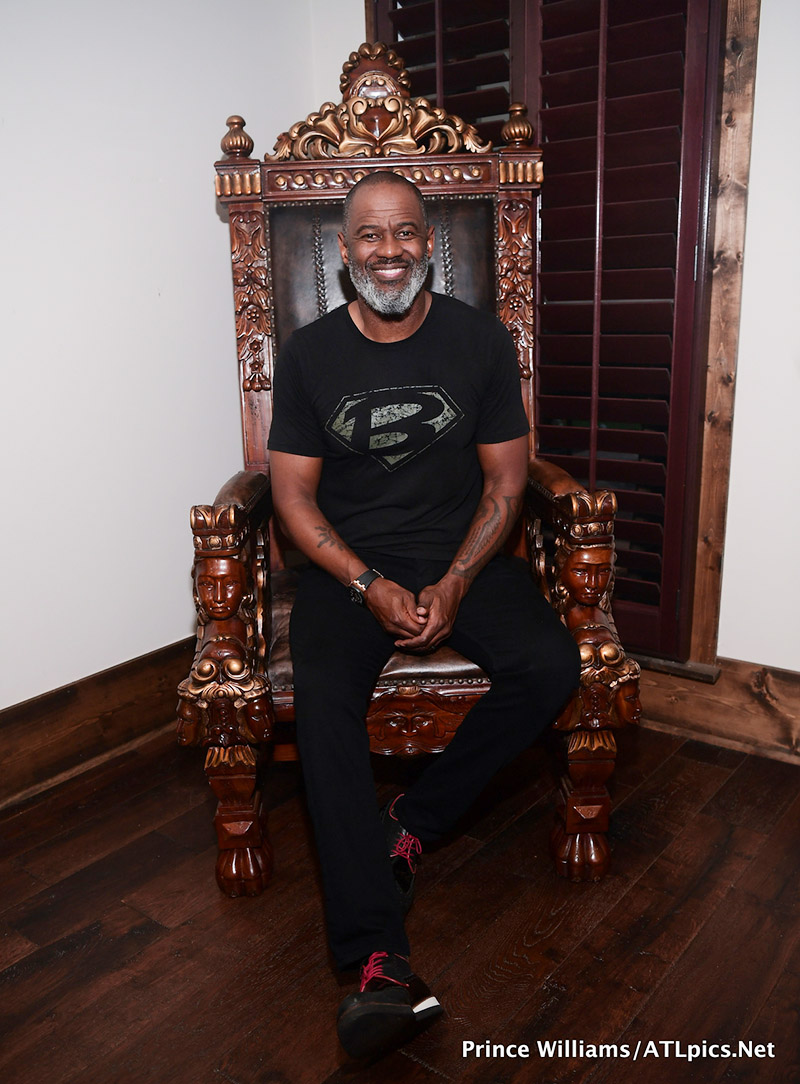 Brian also demanded his then-teenage daughter describe her sexual encounters in intimate details:
"Describe each sexual encounter you had prior to August 15, 2019, including the person involved, their age at the time, the place the encounter occurred, and the nature of the encounter (e.g., kissing, holding, petting, intercourse)."
Briana asked a judge not to force her to turn over the names. She said she would answer whether she had sexual relations with her cousin but she didn't feel her sex life was any of Brian's business.
In her complaint, Briana, 21, claimed that her father "maliciously defamed" her on social media. She accused Brian of being motivated by "animosity" when he "publicly humiliated" her by "falsely" representing to his fans that "she had … engaged in sexual relations with an older cousin."
Briana and Brian agreed to dismiss the lawsuit in February.
In her lawsuit, Briana said she had a close relationship with her stepbrothers Niko and BJ as a child. But she said her relationship with her father has been rocky for years.
"I'm so fortunate that I have two brothers who are father figures to me," she wrote in a lengthy Instagram post in August 2019.
Briana said she had little contact with her father until 2017 when their communications were "sporadic".
The world didn't know he had a daughter — although some fans guessed that the breakup of his first marriage was caused by the existence of a love child.
"At times their relationship was cordial, and at times it became strained or all but non-existent," she says in her lawsuit. Briana said they never aired their dirty laundry in public, and she never publicized the identity of her father.
In 2019 she decided to share "aspects of her perceptions of growing up with an unnamed absent father on her personal Instagram page." She explained the post did not mention Brian by name, or identify him in any way. "In that post, she simply described her personal feelings as the daughter of an unnamed father who had withdrawn from her," the lawsuit stated.
Despite not naming her father in her post, Brian responded to the post by attacking Briana on his own IG account. She said he intentionally circulated a vicious lie "publicly stating that Briana was a promiscuous and incestuous minor, and thereby (he hoped) undermining Briana's credibility regarding a post that did not even identify him."
Brian told his Instagram followers: "And unfortunately along the way, a couple years ago I caught wind that there was an older cousin who was above 18 who was quite possibly having sex with her."
Briana denied the allegations in her lawsuit. "Briana had never engaged in any sexual contact of any kind with any relative of any age while a minor or otherwise."
In his response to the lawsuit, Brian argued his statements were substantially true and he had no malice when he spoke. He asked a judge to dismiss the lawsuit.
McKnight has 5 children — Briana, from a previous relationship; two sons, Brian and Niko, from his first marriage to college sweetheart, Julie McKnight; and 2 sons by his current wife, Leilani Malia Mendoza. One of their sons died shortly after birth in 2022.
Mendoza also has two grown children from a previous relationship.
McKnight was dragged on Twitter for disowning his Black children, while lavishing praise on his biracial son and white stepchildren.
McKnight faced backlash for naming his youngest son Brian McKnight when he already named his oldest son Brian McKnight Jr.
"Wait… your oldest is named Brian McKnight Jr, then you turn around and name this one Brian McKnight?… the audacity," one follower wrote on Instagram.
"Doesn't he already have a son named Brian?" another follower wrote.
While a third person wrote: "Not he disowned the first Brian Jr and decided to start back at one."