Update: Embattled vlogger Tasha K can breathe easier now that a bankruptcy judge has ordered rapper Cardi B to back off.
According to documents, obtained by Radar Online, a Georgia judge ordered Cardi B to pause all efforts to collect a $4 million judgment from YouTube vlogger Tasha K, real name Latasha Kebe.
Tasha K filed for Chapter 11 bankruptcy protection in a Florida court last month.
Florida bankruptcy laws are handled differently from the rest of the country. Creditors have a harder time collecting from debtors who live in Florida.
The judge said the bankruptcy filing means Cardi and her legal hounds must cease all collection efforts until the bankruptcy is resolved.
In the bankruptcy filing, Tasha listed her total liabilities between $1 million to $10 million. She listed her assets as a 2021 Chevrolet Silverado worth $46,000, $2750 worth of furniture, $500 worth of electronics, $2,500 worth of clothes, and accessories, including 2 Louis Vuitton purses and a Coach bag. Tasha also listed jewelry worth $6,000 including her engagement and wedding ring.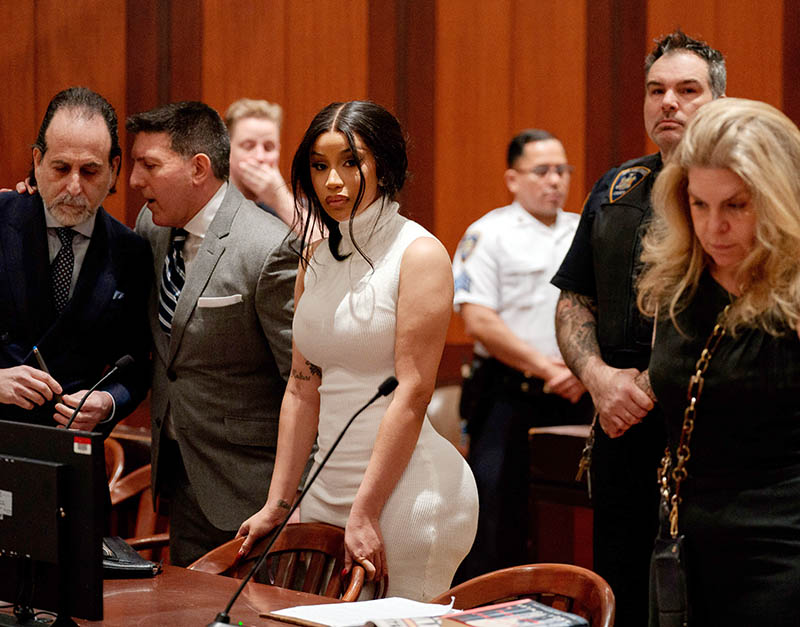 Cardi B sued Tasha K for defamation after the vlogger refused to take down videos containing lies about her health and personal life.
Earlier this year, the "Bodak Yellow" rapper was awarded $1 million in general damages, $1.5 million in punitive damages and another $1.3 million for her attorney fees. In addition, Cardi B was awarded $250,000 for medical expenses for her pain and suffering.
An appeals court in Georgia recently denied Tasha's request to overturn the verdict. The appeal denial opened the door for Cardi B to begin seizing Tasha's property and revenue checks.
Cardi's attorneys served Google and Tasha's bank with notices demanding any money, including wages, owed to Tasha.
"YOU ARE HEREBY COMMANDED to immediately hold all money, including wages, and other property, except what is known to be exempt, belonging to the Defendant or obligations owed to the Defendant named above beginning on the day of service of this summons and including the next 1,095 days," the notice read.
Google – which owns YouTube – turned over a check for $9,304.81 for one month's revenue from Tasha K's popular YouTube channel.
According to a representative, Google also owed Tasha K $640 in ad revenue that was seized by Cardi B last month.