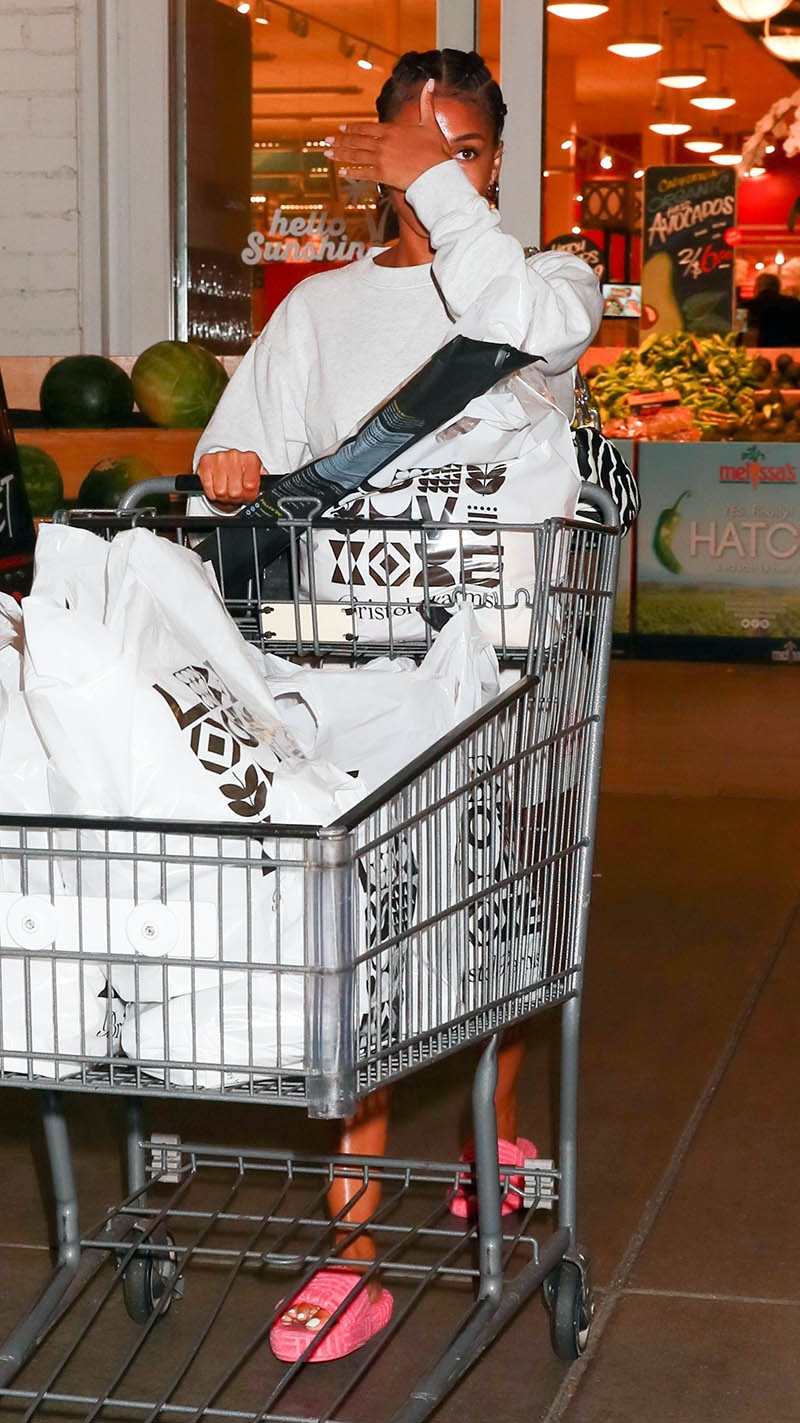 Lori Harvey shielded her face from paparazzi while doing some late-night grocery shopping in preparation for Hurricane Hilary on Saturday.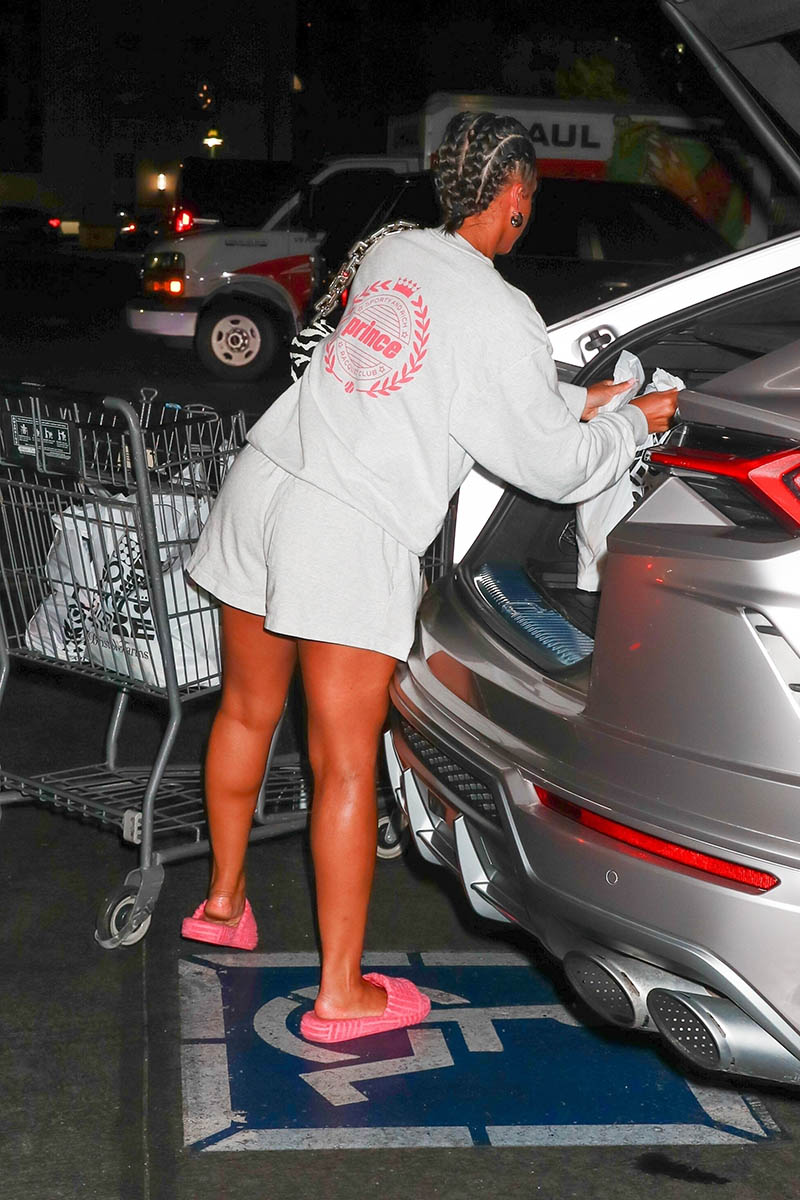 Lori chose to park in a handicapped spot closest to the store when other spots were available.
Hurricane Hilary packed 50 mph winds, caused heavy flooding and canceled flights. Hilary was a category 3 hurricane with sustained winds of 125 mph as of Sunday night. The sheriff's office issued evacuation orders in San Bernardino County, east of Los Angeles. Six Flags Magic Mountain, Disneyland, Seaworld and Sesame Place all closed early.
Legendary actor Laurence Fishburne braved the rain while running errands in Los Angeles before Hurricane Hilary made landfall. Fishburne is best known for starring in "The Matrix" and "John Wick" movies and TV series "Black-ish" and "Grown-ish."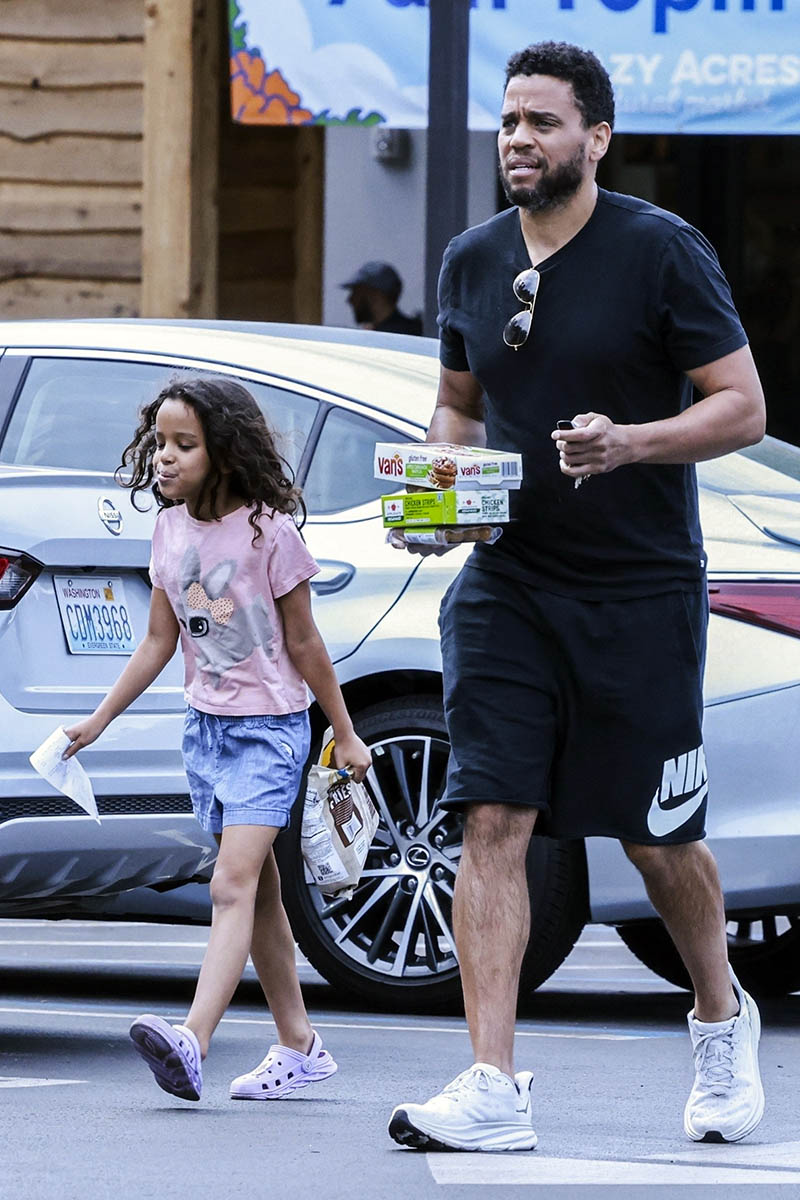 Michael Ealy and one of his kids rushed to go shopping in preparation for Hurricane Hilary in Los Feliz, Calif. The "Think Like a Man" actor, 50, has a daughter and a son with character actress Khatira Rafiqzada, 42.
South African actress Charlize Theron went to dinner with her kids August (left) and Jackson Theron (2nd from left) and a young friend ahead of Hurricane Hilary landfall in Malibu on Saturday. Hilary's flooding and heavy winds shut down tourist attractions and canceled flights on the West Coast.