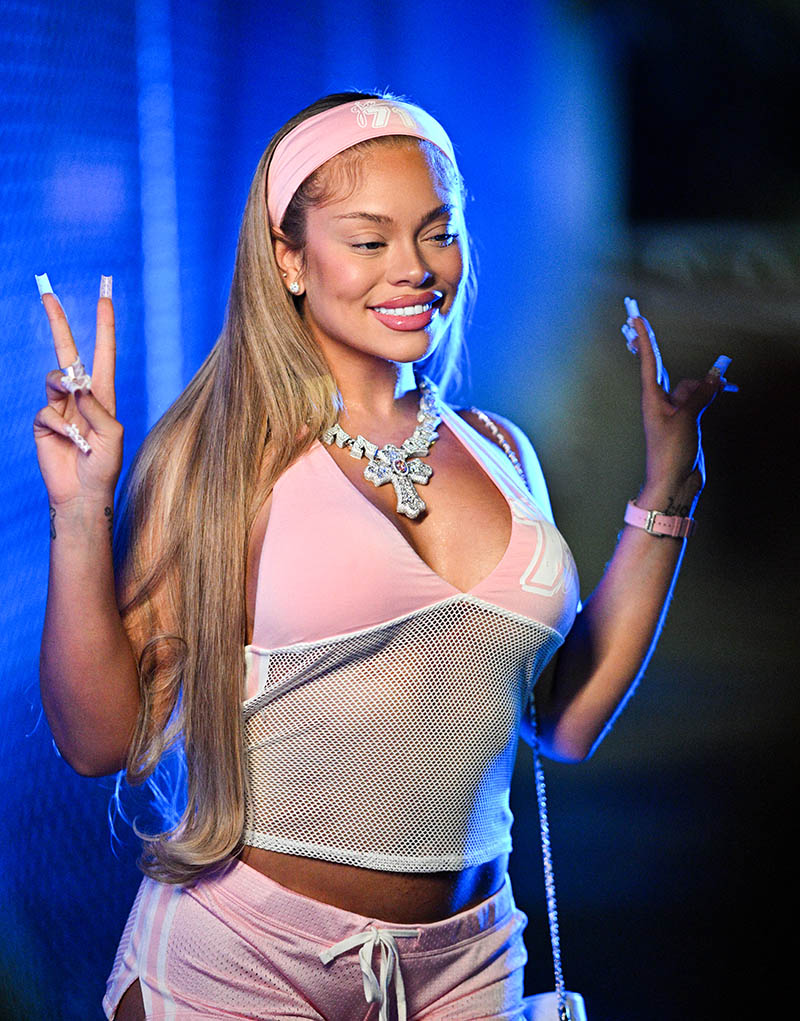 A Magic City dancer called out rapper Latto for taking back the money she threw during her song release party recently.
Atlanta's infamous Magic City strip club was renamed "Latto City" for the event on Thursday, September 28.
In a video shared on social media on Sept. 30, an unnamed dancer criticized Latto for taking back the money she threw during a release party for her single "Issa Party," featuring aspiring rapper Baby Drill.
The dancer was disappointed because she and the other girls have bills to pay and men to take care of.
"You come and celebrate your song release. Throw money on these girls who gotta pay their bills, take care of their families, and do all of this that is nothing to you. What this girl is down here shaking her tail feather for, you wipe your a** with. I lost all respect for this person because you chose to host a party here. A lot of girls pay house fees, they bought outfits, they really put money in hair, nails, lashes and everything. But because you lost your little wallet- not a purse with a bunch of bread in it- but a little card wallet. You picked up every dollar on the floor you threw and took it with you."
Latto responded to the scandal by throwing a private party at a studio and inviting some of the Magic City dancers.
Latto turned up in the studio with the magic city dancers ? pic.twitter.com/9jBwtFGbLr

— Ig:@browardjunkieeees (@browardjunkies) October 1, 2023
Many rappers make a big show throwing tens of thousands of dollars in strip clubs. But they take their money back at the end of the night.
One well-known rapper reportedly assaulted dancers who refused to give the money back at a strip club years ago.