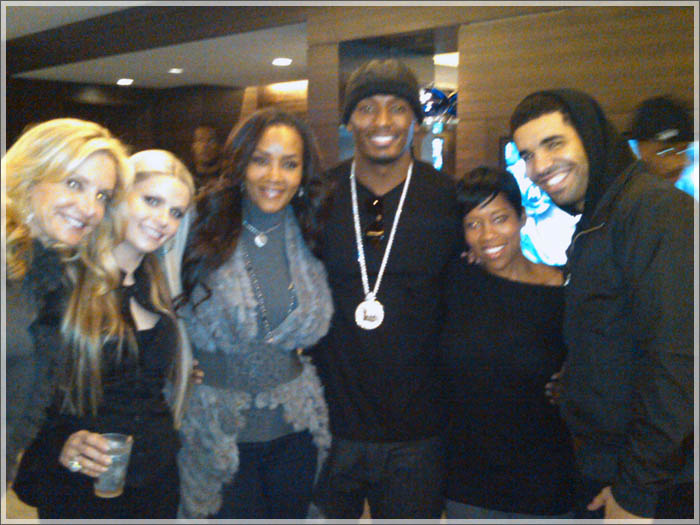 While most Super Bowl fans paid upwards of $2,500 per ticket to watch Super Bowl XLV in the nosebleed section of the new $1.2 billion Cowboys Stadium in Arlington, Texas, Vivica Fox and her fiance Slimm of Plush Blue Entertainment rubbed elbows with the fabulously wealthy in Jerry Jones' Owner's Box.
The cute couple partied it up with former President George Bush and Laura Bush, former secretary of state Condoleezza Rice, actor Harrison Ford, rocker Richie Sambora of Bon Jovi, actor/comedian Jamie Foxx, actor Ashton Kutcher, Marilyn Rogers (heiress to the Mary Kay cosmetics fortune), former boxing champs Evander Holyfield and Sugar Ray Leonard, actress Regina King, rapper Drake and more!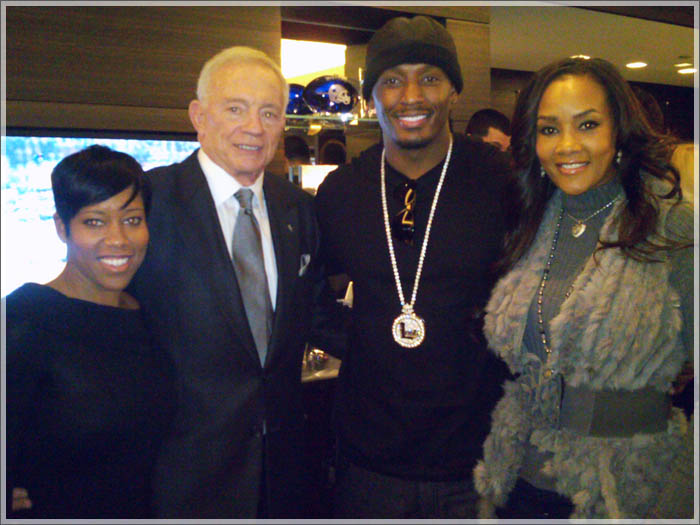 Slimm, 25, took to his Twitter page to tweet how proud he was to be the only nightclub promoter invited up to the owner's box. That's a far cry from his humble beginnings growing up as a boy in Atlanta. And it's a good look for Plush Blue Entertainment!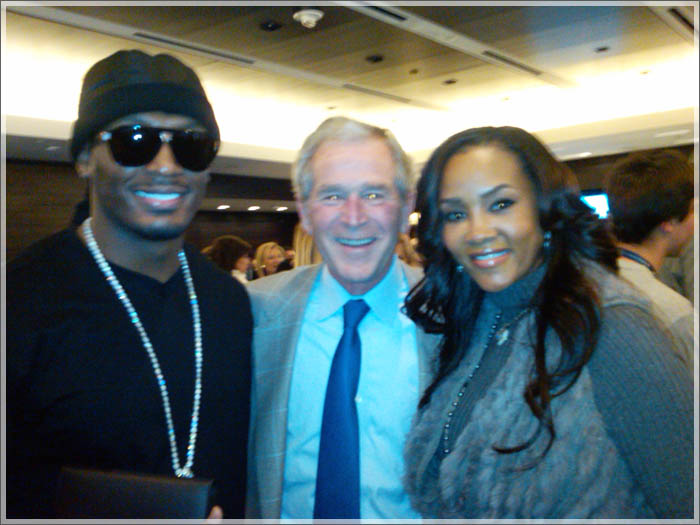 Slimm tweeted that out of all the celebrities he met last night, former president Bush was the nicest. He also tweeted that he had taken back all the mean things he ever said about Bush after meeting him in person.