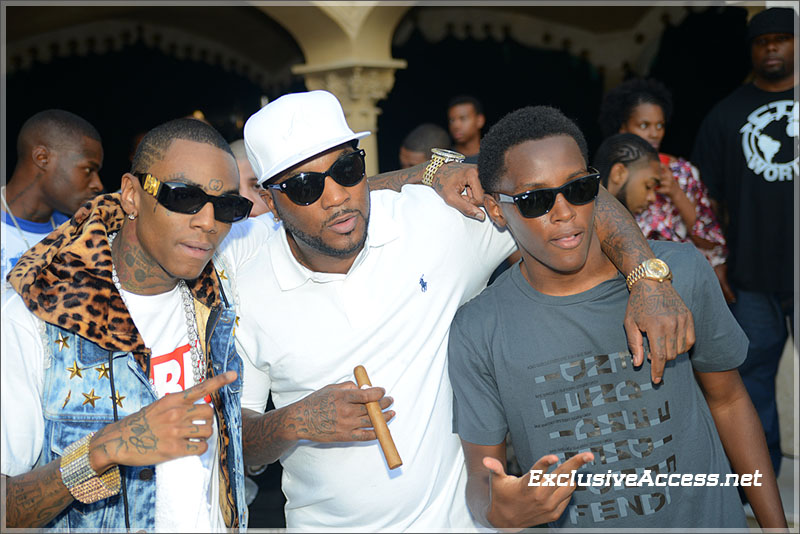 Prominent Atlanta rapper Young Jeezy denies assaulting his 17-year-old son Jadarius Jenkins during an argument in his Buckhead penthouse in September 2012. Jeezy listed his posh Atlanta penthouse for $1,100,000 3 months ago.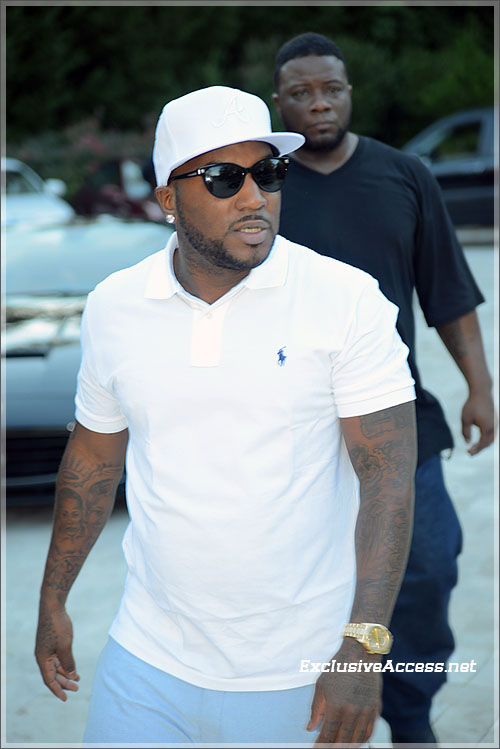 According to an incident report, Jeezy turned himself in on Friday on a warrant charging him with assault and battery, false imprisonment, and making terroristic threats against his son.
A source close to Jeezy tells gossip website TMZ.com Jeezy did not assault his son. The source says Jeezy blames his "greedy" gold digging baby mama for taking out the warrant for his arrest. The rapper says he and Jadarius did get into an argument that day, but he denies punching the youth or throwing him against a glass shower door.
In the original complaint, Jadarius claimed Jeezy's bodyguard blocked his escape at the top of the stairs. He said his father dragged him into a bedroom, threw him on a bed and choked and hit him repeatedly.
The youth accused his father of threatening to kill him, quoting him as saying "I brought you into this world and I can take you out of it" and "I will kill you. I will put a bullet in your head right now." Jeezy denies making those statements.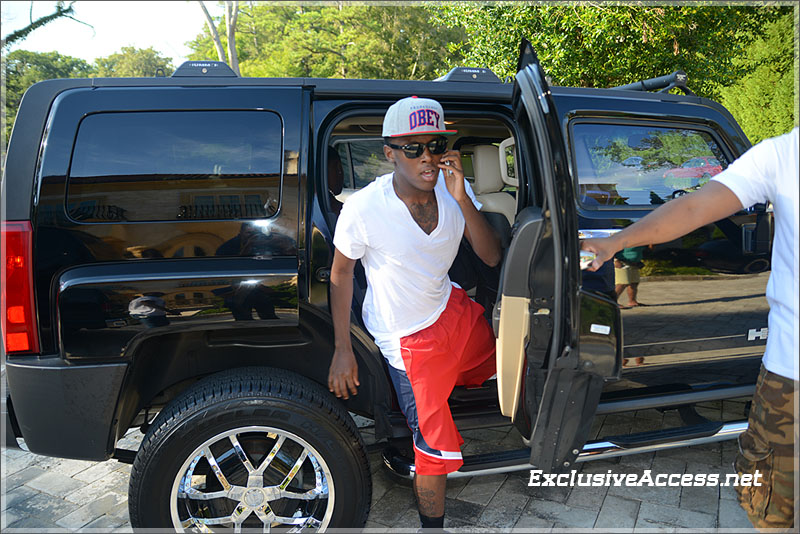 According to another source close to the rapper's camp, Jeezy loves his only son and generously caters to the boy's every whim, including purchasing a car, jewelry, a cell phone, and expensive clothing and high end clothing and sneakers for Jadarius.
A few months before the incident, Jeezy rented out local millionaire Lee Najjar's opulent $19 million mansion to throw a lavish 16th birthday party for Jadarius, who arrived in a chauffeured SUV. Jeezy paid rap artist Soulja Boy thousands of dollars to perform live during the birthday bash.
The source described Jadarius as a spoiled rotten teenager who regularly talks back to his father and refuses to follow rules.
The source said Jeezy is disheartened by the "latest" betrayal of his son and baby mama.
Photos by Mikey/Exclusiveaccess.net