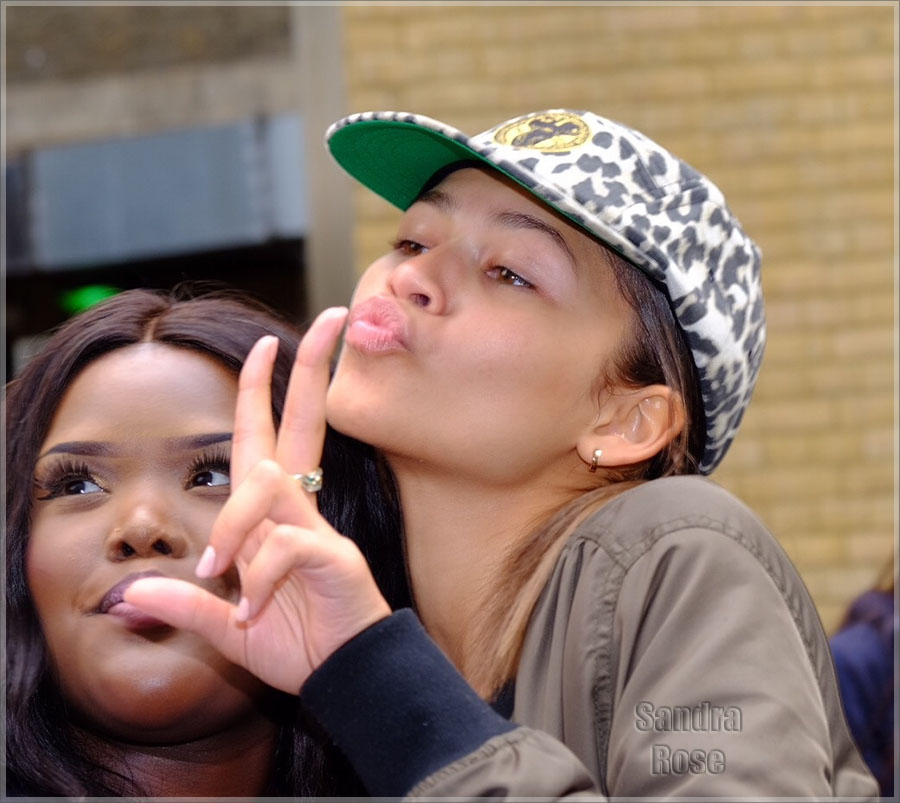 Fresh-faced singer Zendaya Coleman appeared in public without makeup — and she doesn't care what anyone thinks.
The 18-year-old former Disney star went makeup-free during a tour of London to meet her fans. Zendaya normally doesn't go without makeup but she decided to forego putting on foundation and lipstick to show her young international fans that beauty can be natural.
Zendaya is acutely aware of America's obsession with unnatural standards of beauty such as Beyonce and Kim Kardashian. That's why she didn't try this in the U.S. People in London aren't as caught up in fake beauty imagery as Americans are.
From Us magazine:
The Dancing With the Stars alum confesses that her greatest sources of online beauty inspiration are YouTube makeup tutorial stars Dulce Candy and Michelle Phan.

When it comes to makeup, Zendaya knows that it takes time to get your look exactly right. "You just have to study your own face," the Disney star tells Us. "Sometimes that just means sitting in front of the mirror and trying things." Regardless of the look you're going for, she believes confidence is key: "Just go for it!"

Zendaya also says that although she is a beauty bargain hunter, she isn't afraid to spend money on key items. "Drugstore lipsticks are bomb," she gushes. "They're just as good and way cheaper." While some products don't have to break the bank, the singer says it's worth dropping some more cash on certain items. "Splurge on a good concealer or a good foundation that's got what you need in it," she advises.
More from Sandrarose.com:

Photos: WENN.com