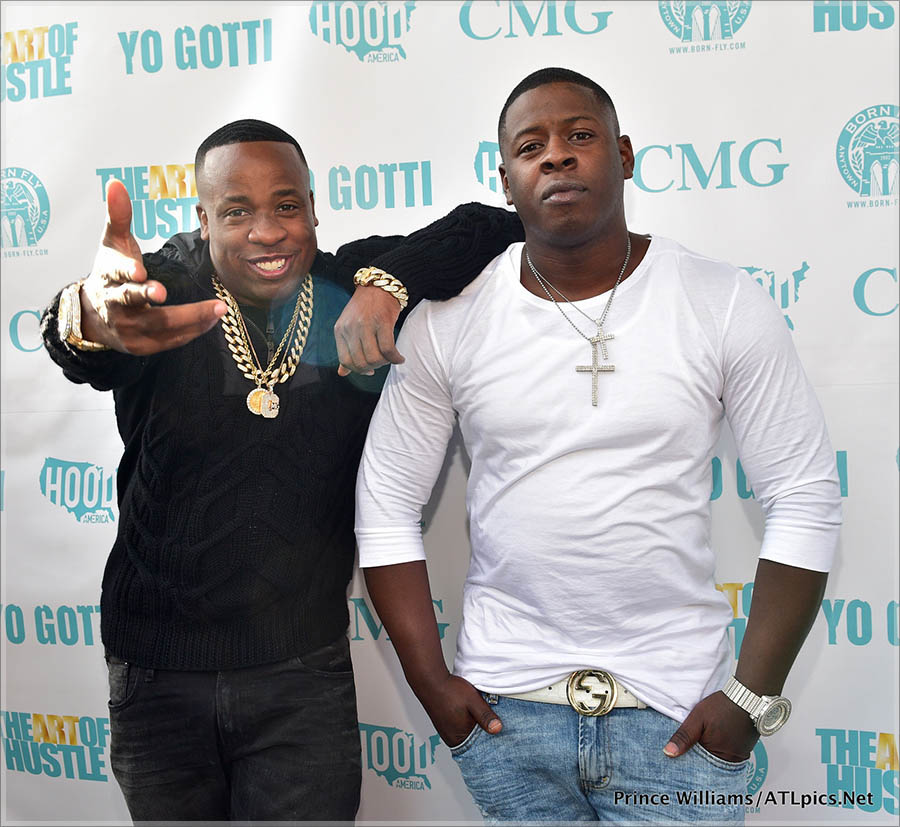 Rap mogul Yo Gotti, left, held a private event for His newest signee, rapper Blac Youngsta yesterday at MaGic city strip club in Atlanta. Rap mogul T.I. attended. Also in the house were rappers Travis scott, Mac Boney, Snootie Wild, Shy Glizzy, and of course the world renowned Magic City dancers.
Photos by Prince Williams/ATLPics.net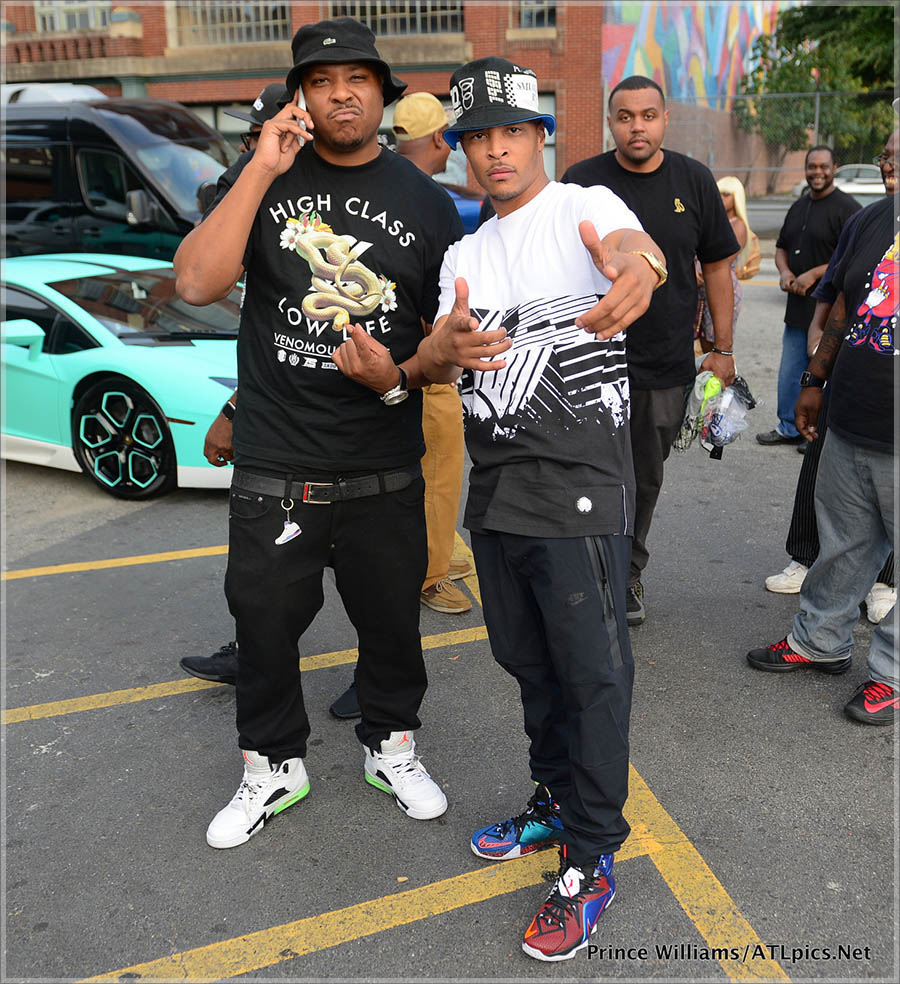 T.I., right, and Mac Boney (P$C).
Photos by Prince Williams/ATLPics.net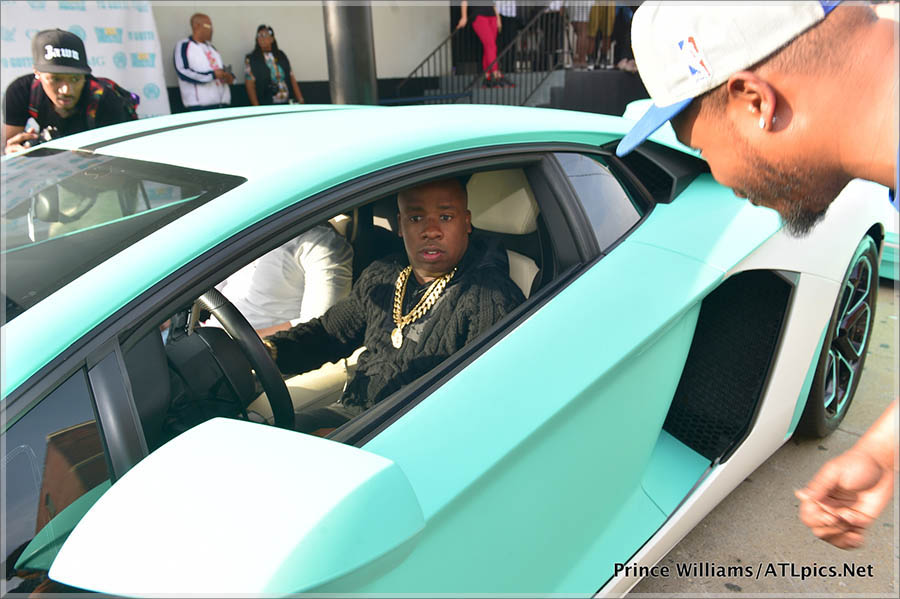 Yo Gotti arrives in style with his artist Blac Youngsta ("Goons On Deck"). Gotti was recently signed to FOB Hannah Kang's management. She's doing it big.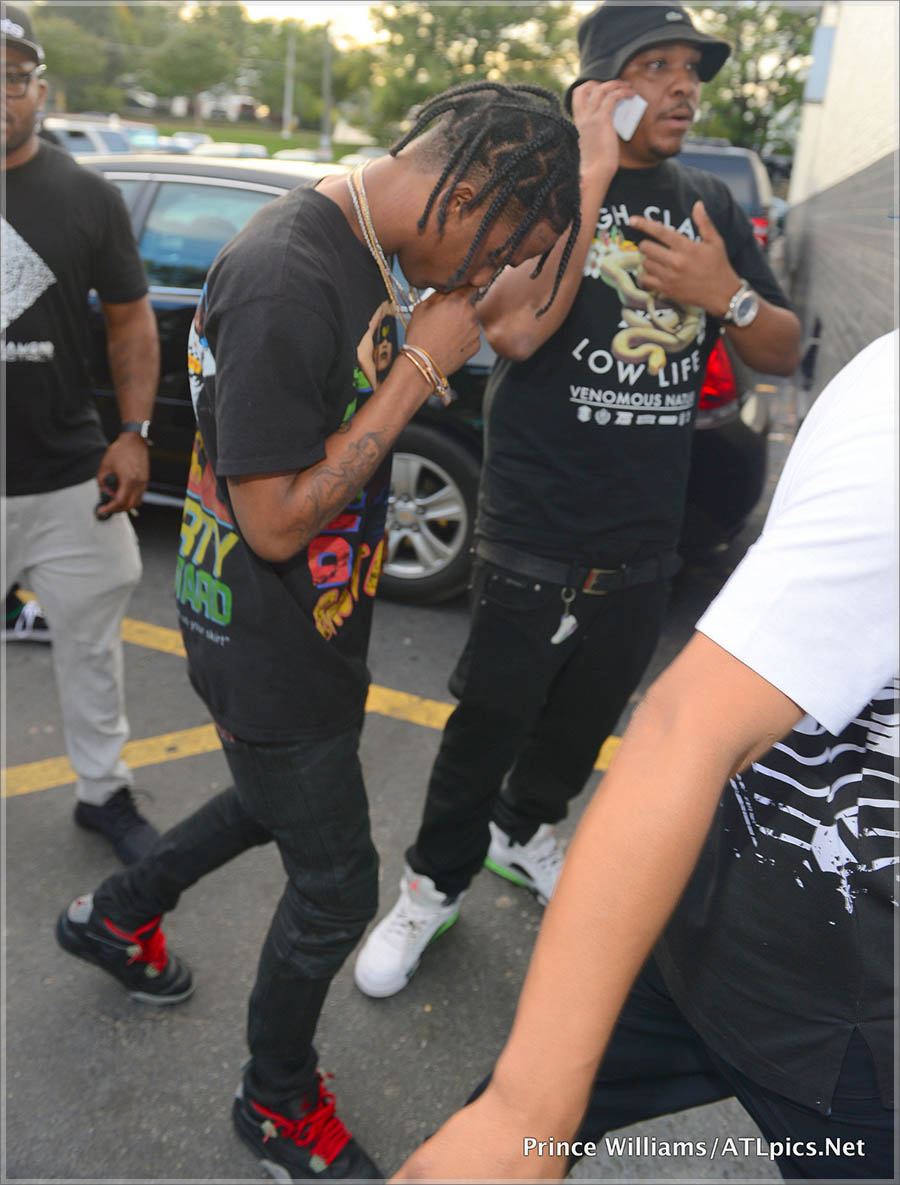 Rapper Travis Scott giving the paparazzi his shy act.
Photos by Prince Williams/ATLPics.net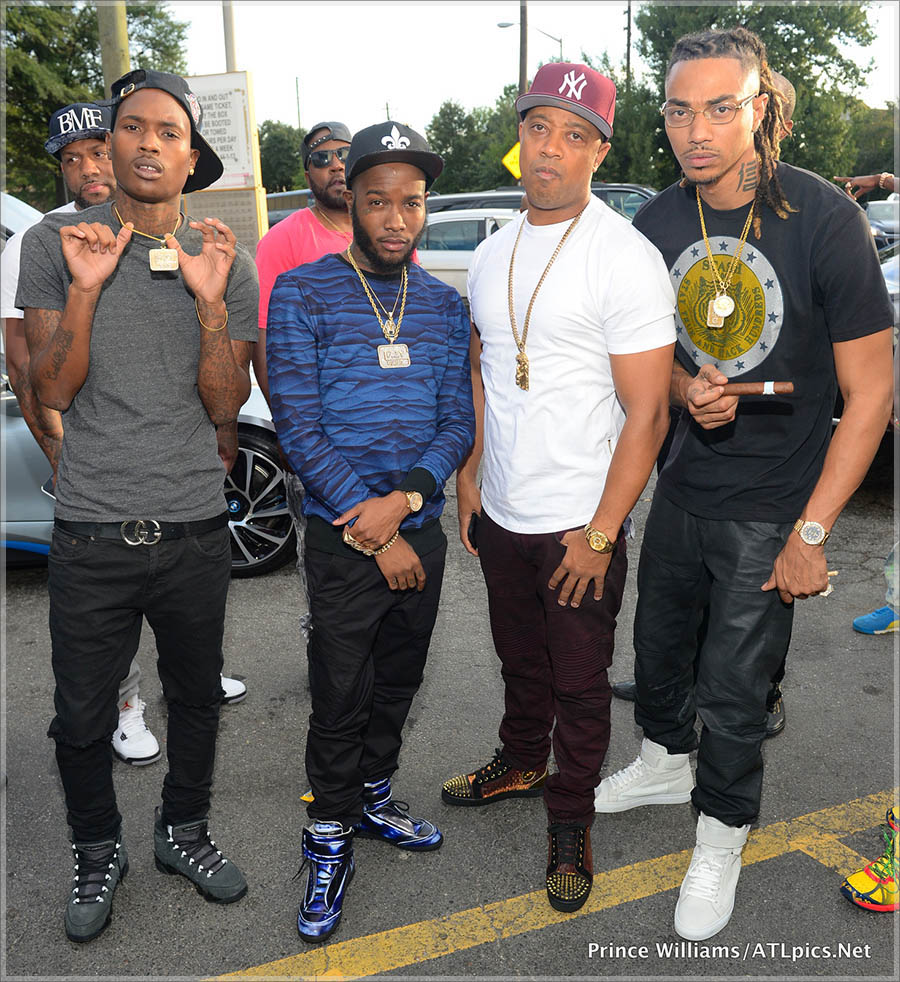 Gotti's artists Shy Glizzy, 2nd from left, and Snootie Wild, far right.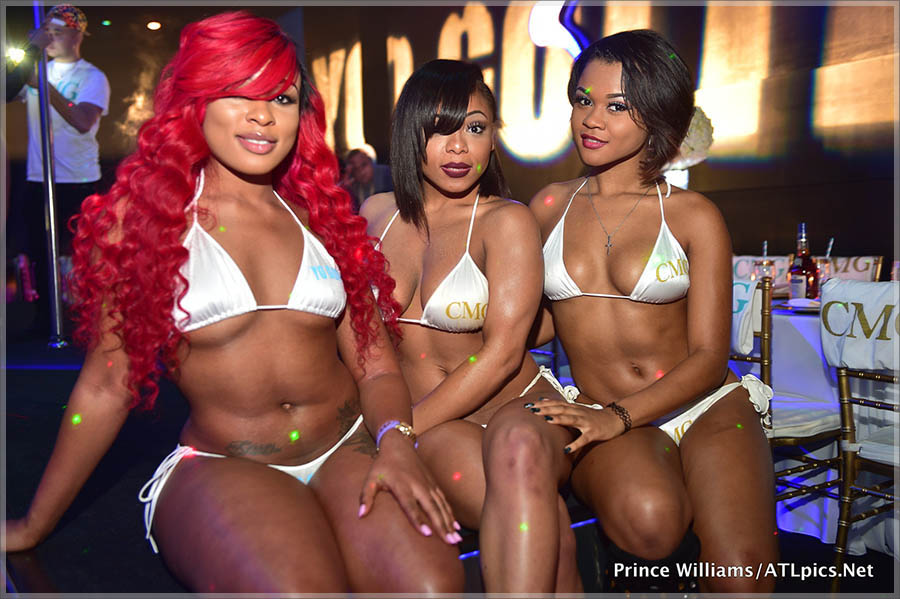 Magic City is world renowned for their clean, wholesome dancers.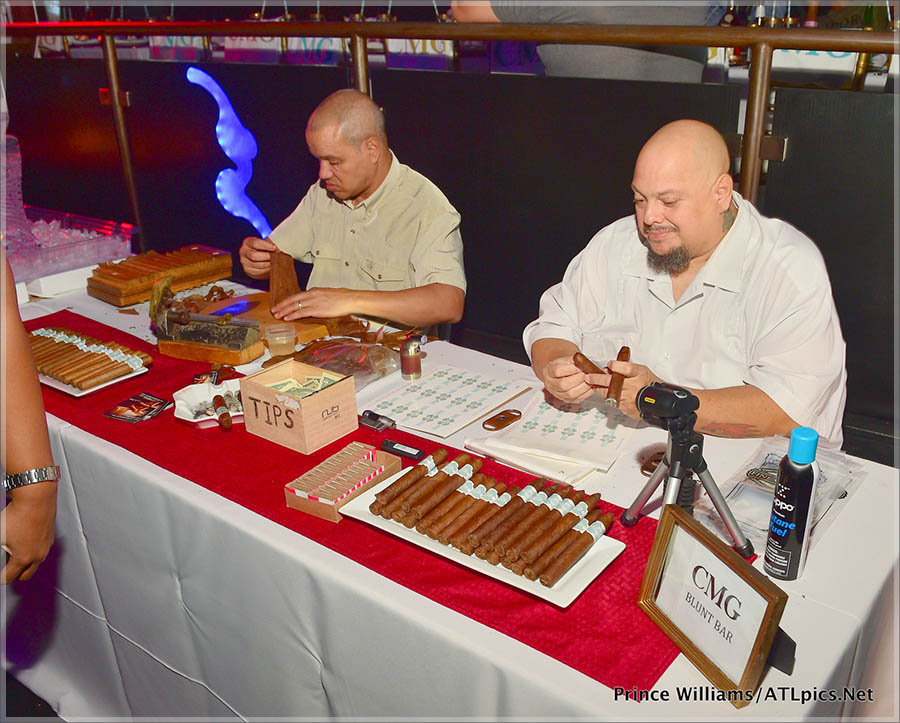 Every guest received free blunts, hand rolled on the premises. Marijuana is legal in Georgia.
Photos by Prince Williams/ATLPics.net