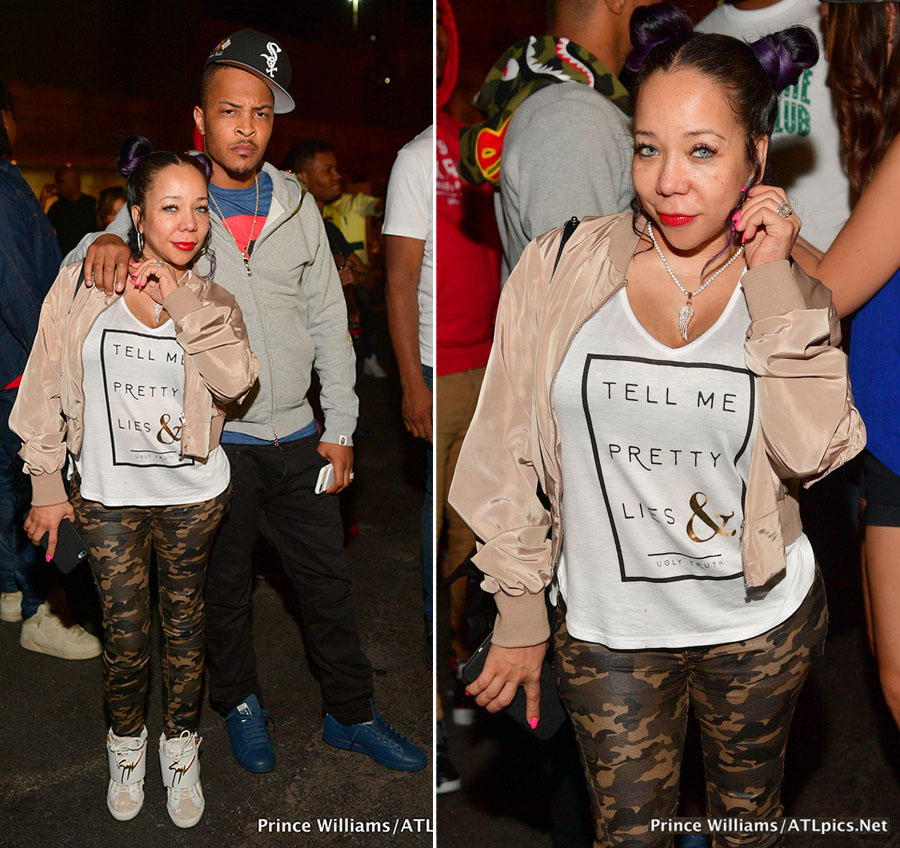 On Saturday DJ Steve Aoki held a block party in Atlanta at the Gold Room with performances by rappers T.I., 2 Chainz, Migos, and Li'l Uzi Vert. T.I.'s wife Tameka "Tiny" Harris showed off her amazing snapback post-baby body in her first public appearance after giving birth to her daughter, Heiress Harris.
Photos by Prince Williams/ATLPics.net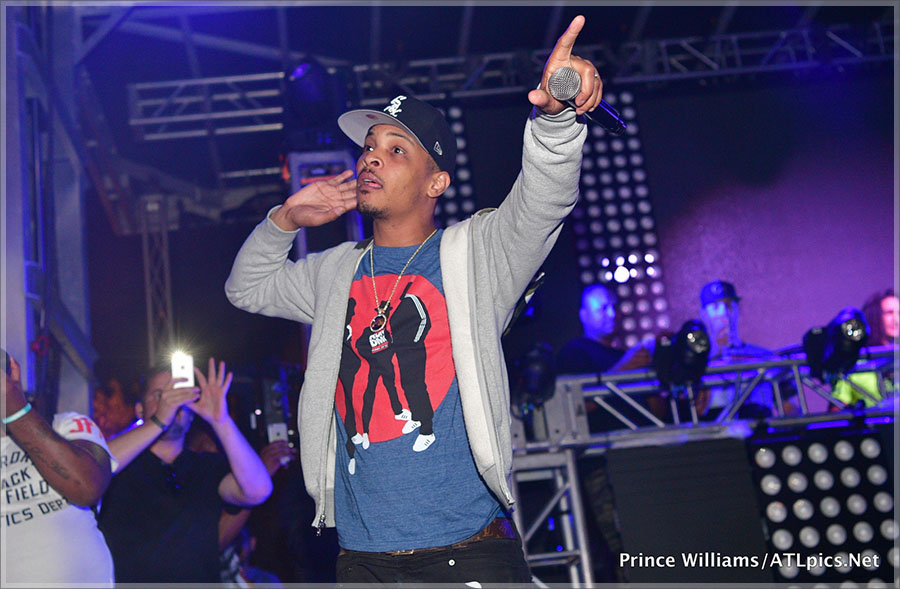 Coachella what? T.I. rocked the stage at the DJ Aoki block party at the Gold Room.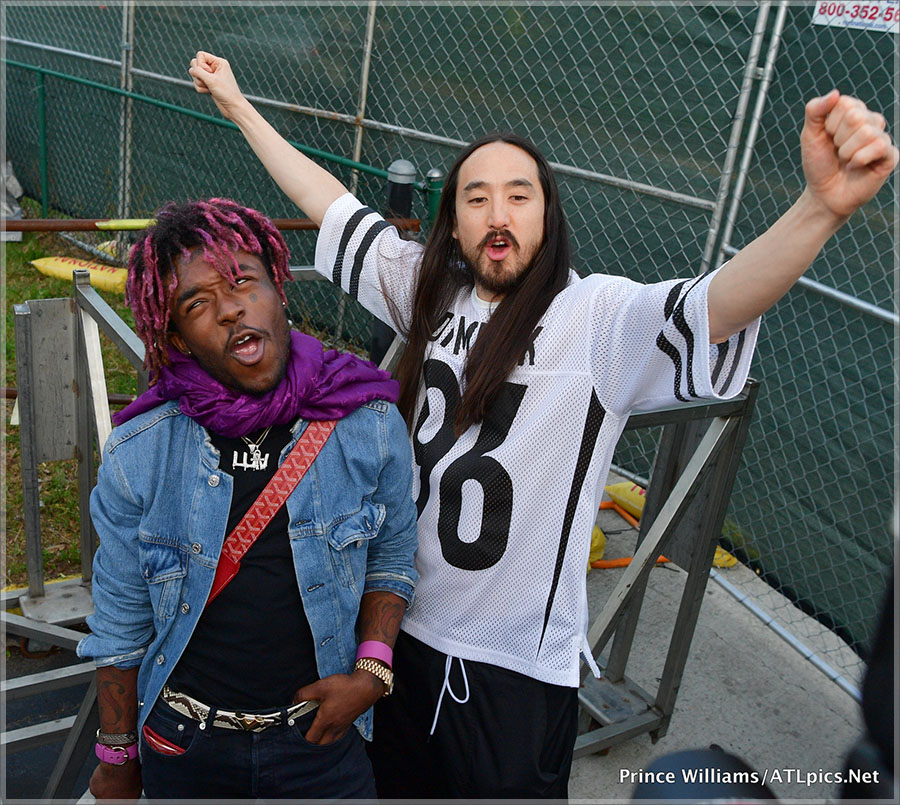 DJ Aoki, right, at his block party with Li'l Uzi Vert at the Gold Room.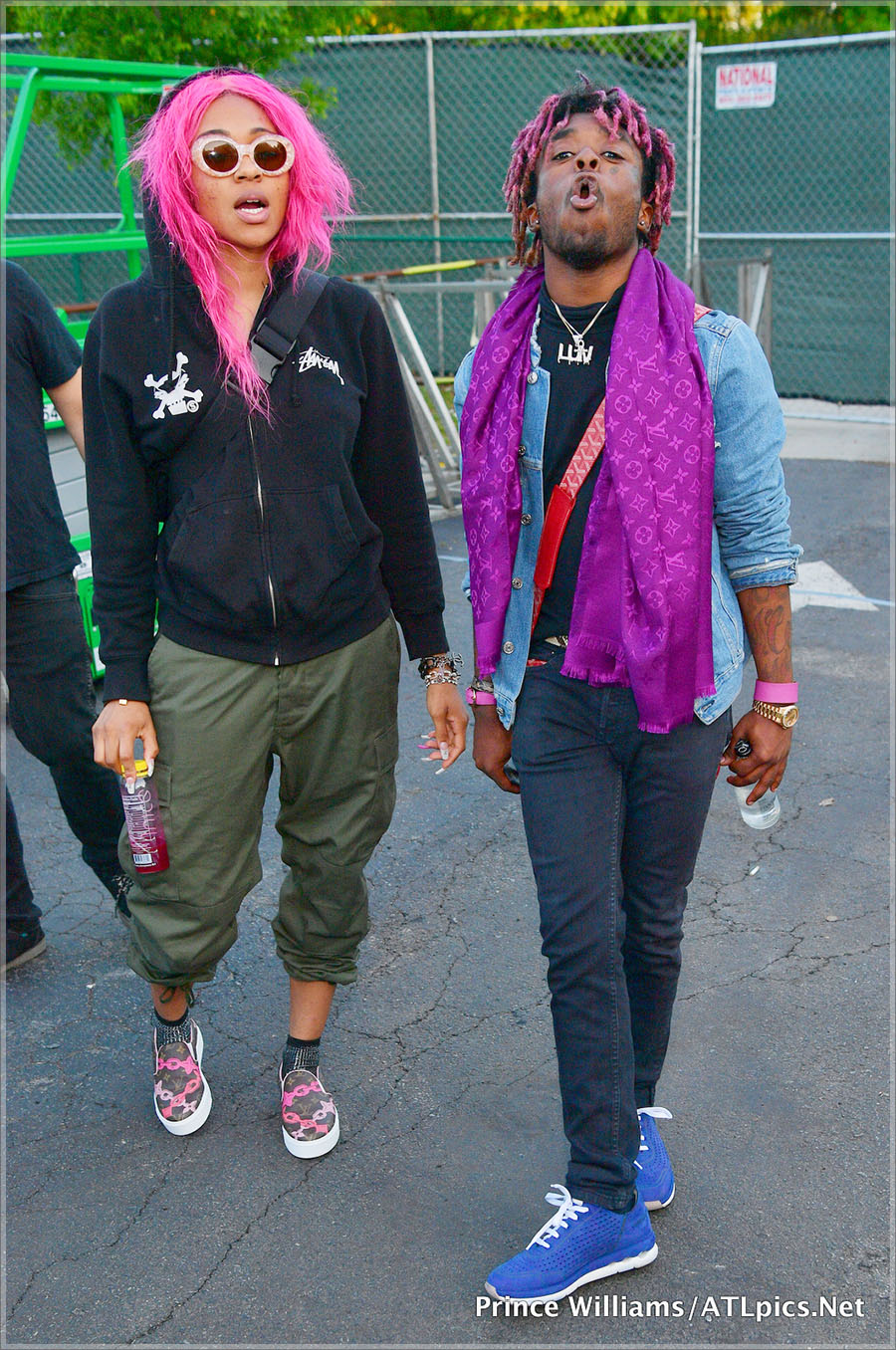 Li'l Uzi Vert (LUV), right, with his ride-or-die chick at the block party at the Gold Room.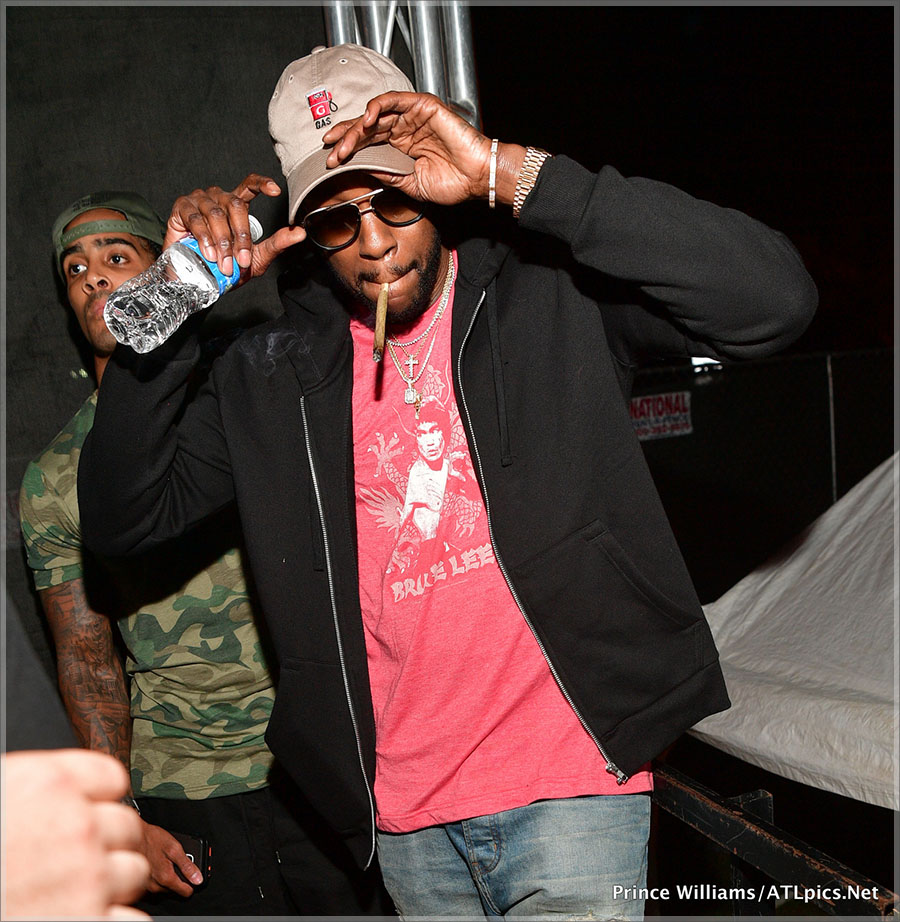 2 Chainz takes a break to smoke a blunt.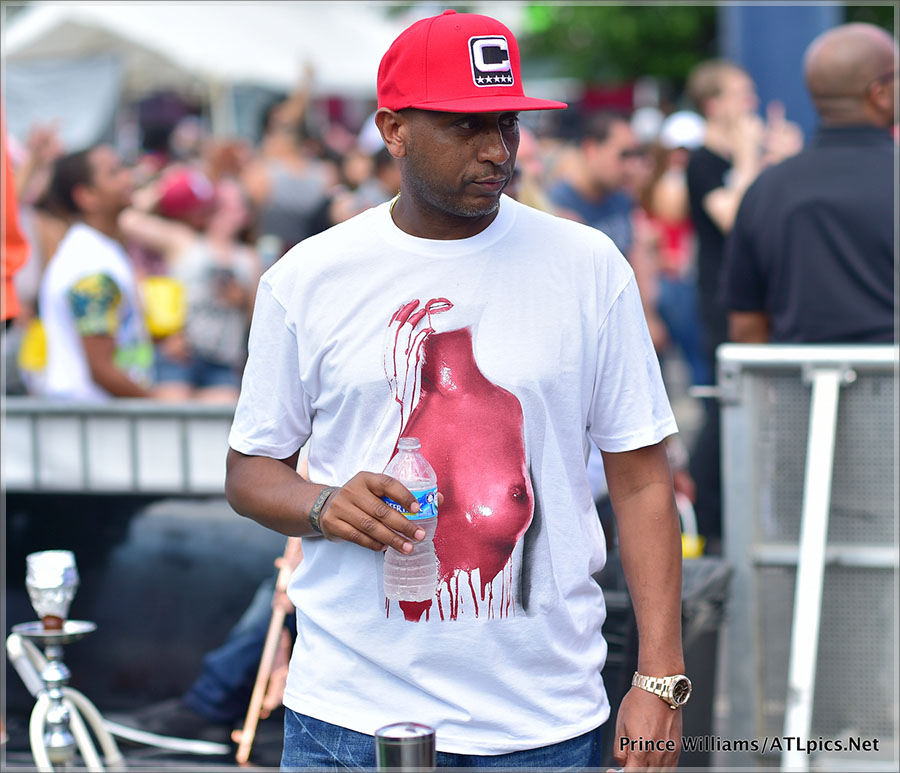 Block party sponsor Alex Gidewon of AG Entertainment surveys the crowd.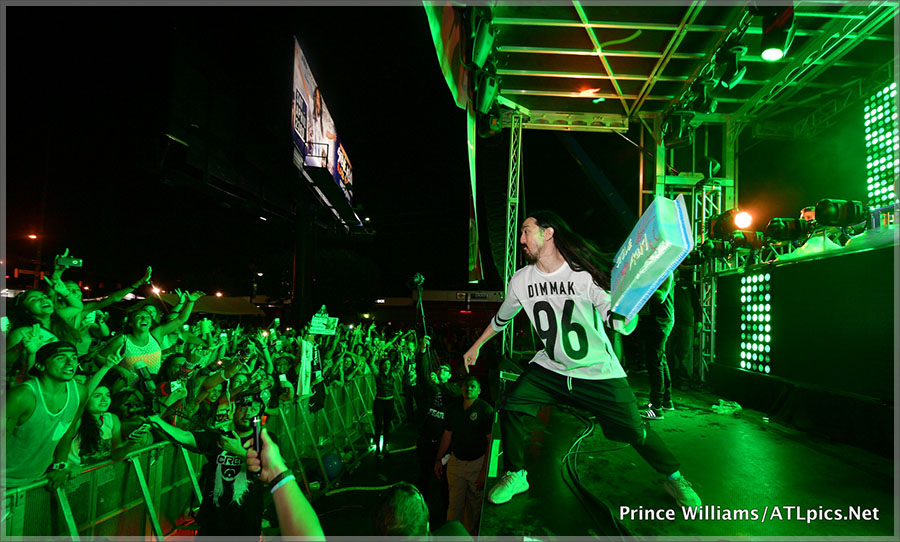 If you attend a DJ Aoki block party, look out for the cake toss!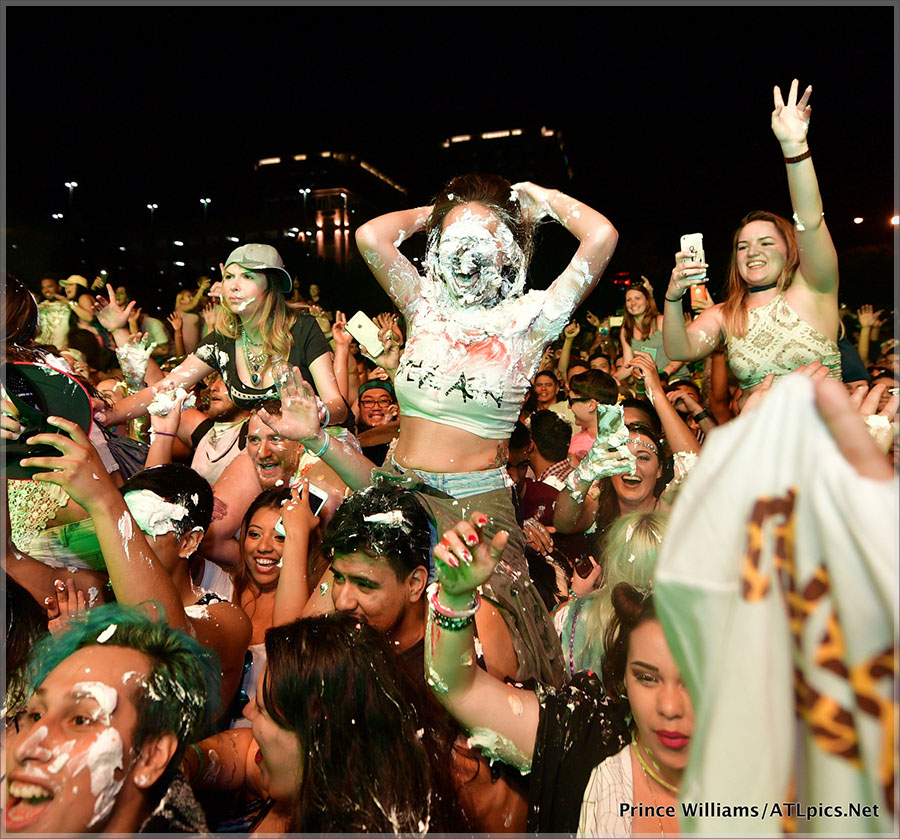 Unfortunately, they didn't duck in time!