Khloe Kardashian, 33, and Kevin Hart were spotted at a Los Angeles gym where they filmed their new fitness show on Wednesday. In photos taken outside the YMCA, Kevin, who recently laughed off cheating rumors, appeared to stare at Khloe's artificial ASSets on their way into the gym.
Khloe was dressed in black Nike Power leggings, a black cropped leather jacket and a pink Hermes Birkin handbag which cost more than some cars. While pint-sized Kevin wore a grey Nike t-shirt, black Nike shorts and Nike sneakers.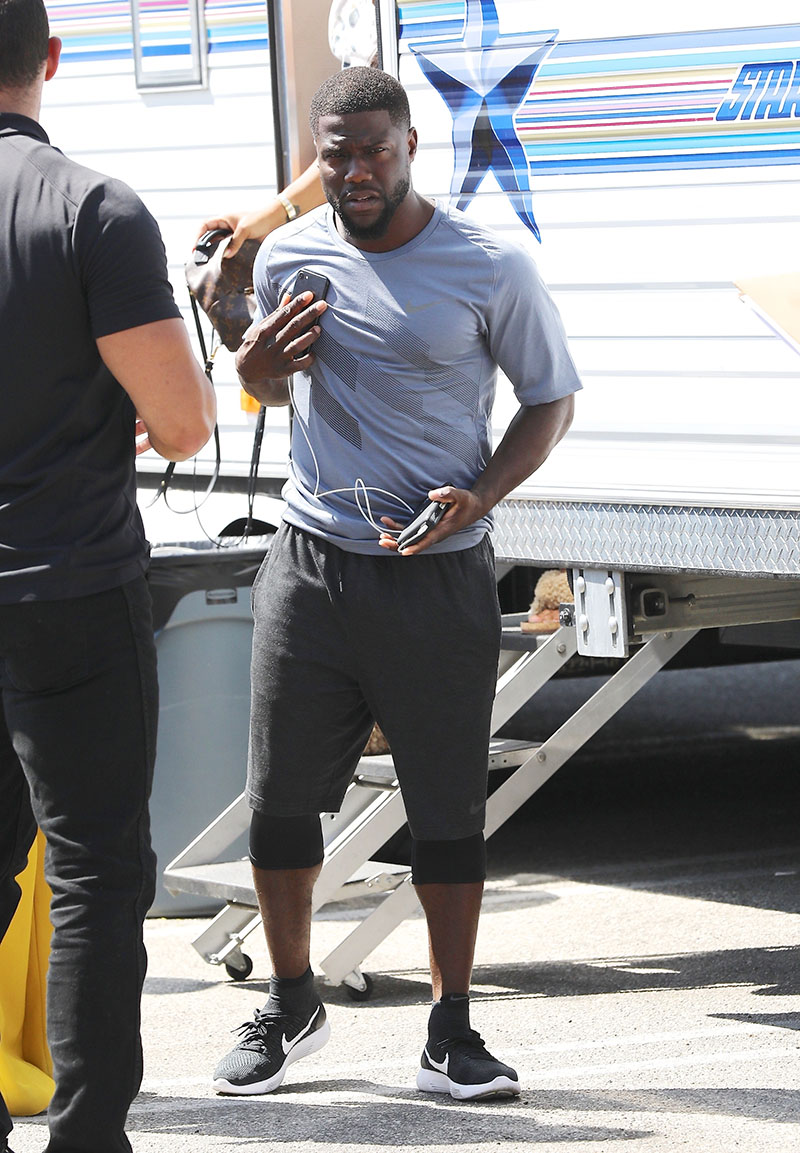 Earlier this week, the 38-year-old comedian laughed off rumors that he cheated on both his pregnant wife, Eniko Hart, 32, and his messy ex-wife Torrei Hart, 39.
In a video posted to Instagram Story, Hart said: "Gonna be honest with you people, I'm at a point where I can't even be shocked anymore. All I do is laugh, man."
Photos by BACKGRID