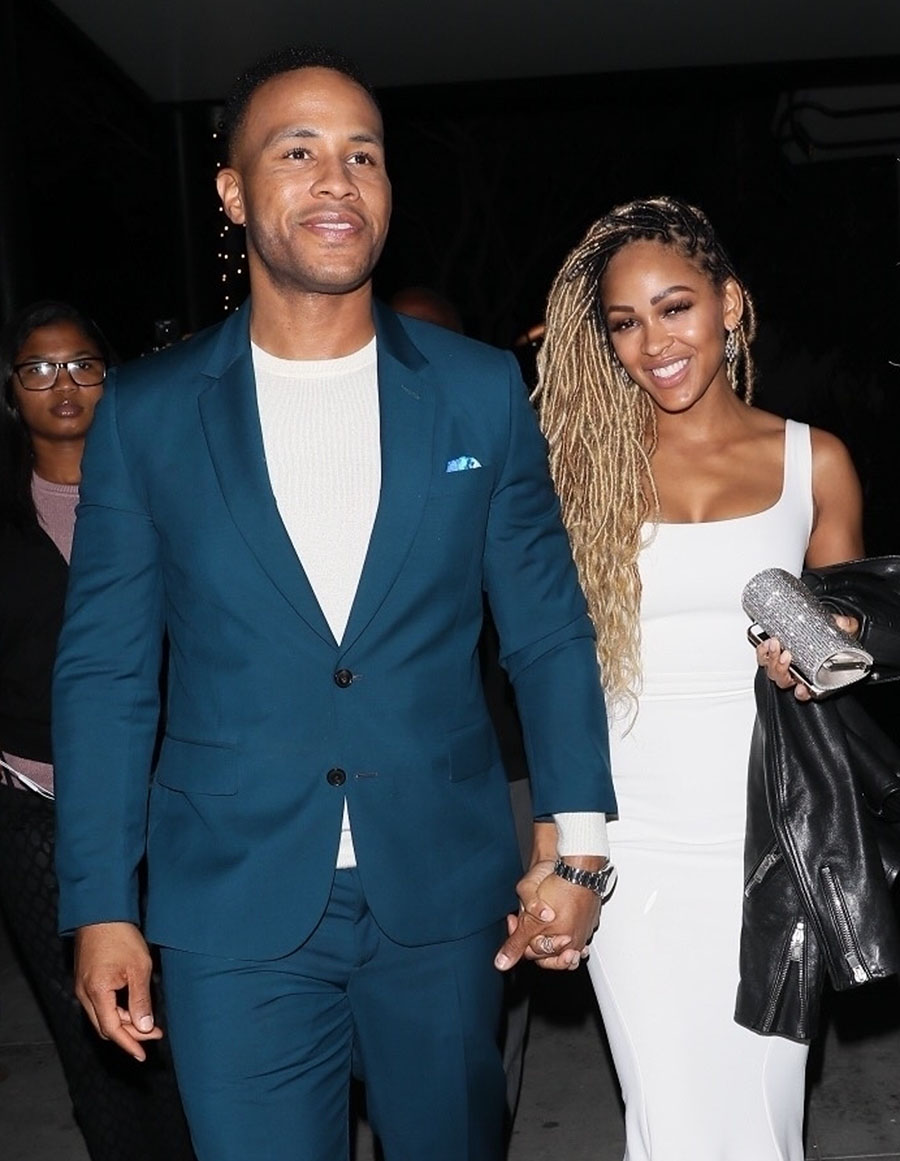 DeVon Franklin, 39, and his wife Meagan Good, 36, were spotted dining at Mastro's restaurant after attending the premiere of Columbia Pictures' 'The Star' at Regency Village Theatre on Sunday.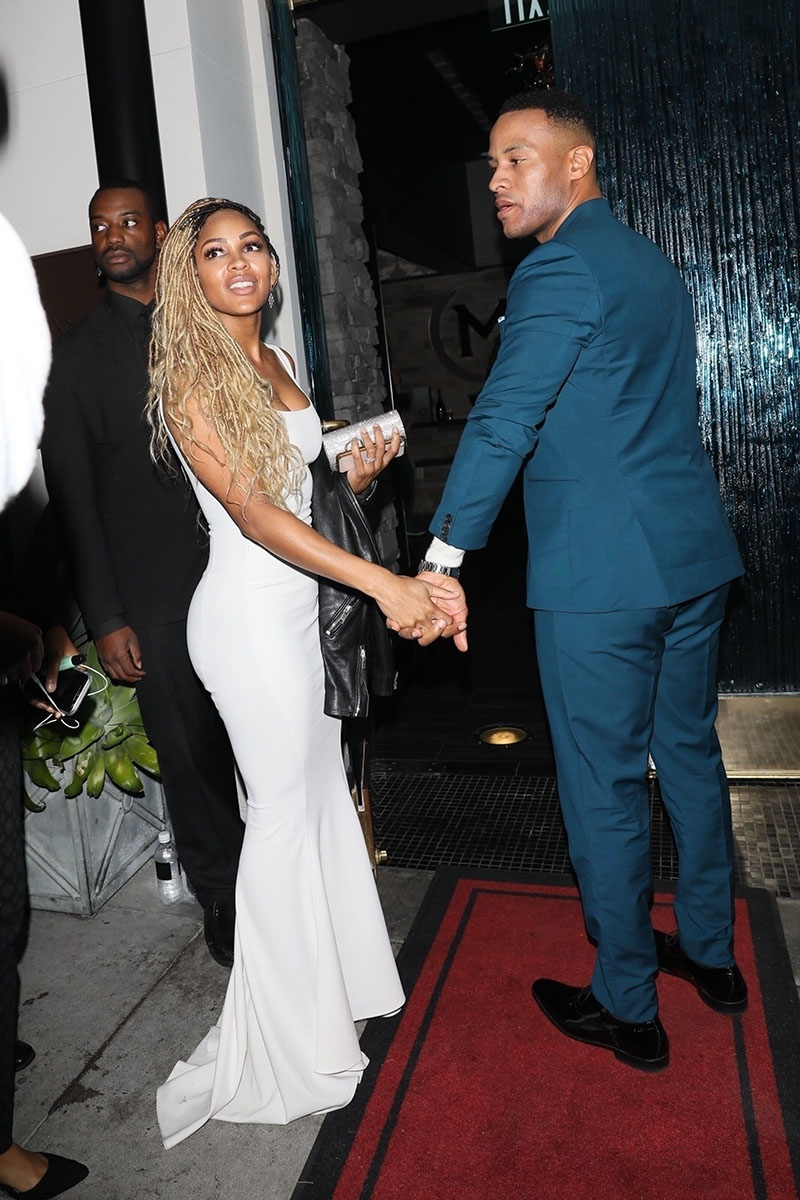 Meagan was approached by a TMZ photog who asked her to comment on actress Gal Gadot saying she refused to film a Wonder Woman sequel if executive producer Brett Ratner did not drop out.
Ratner is on a long sordid list of Hollywood moguls who have been accused of sexual harassment.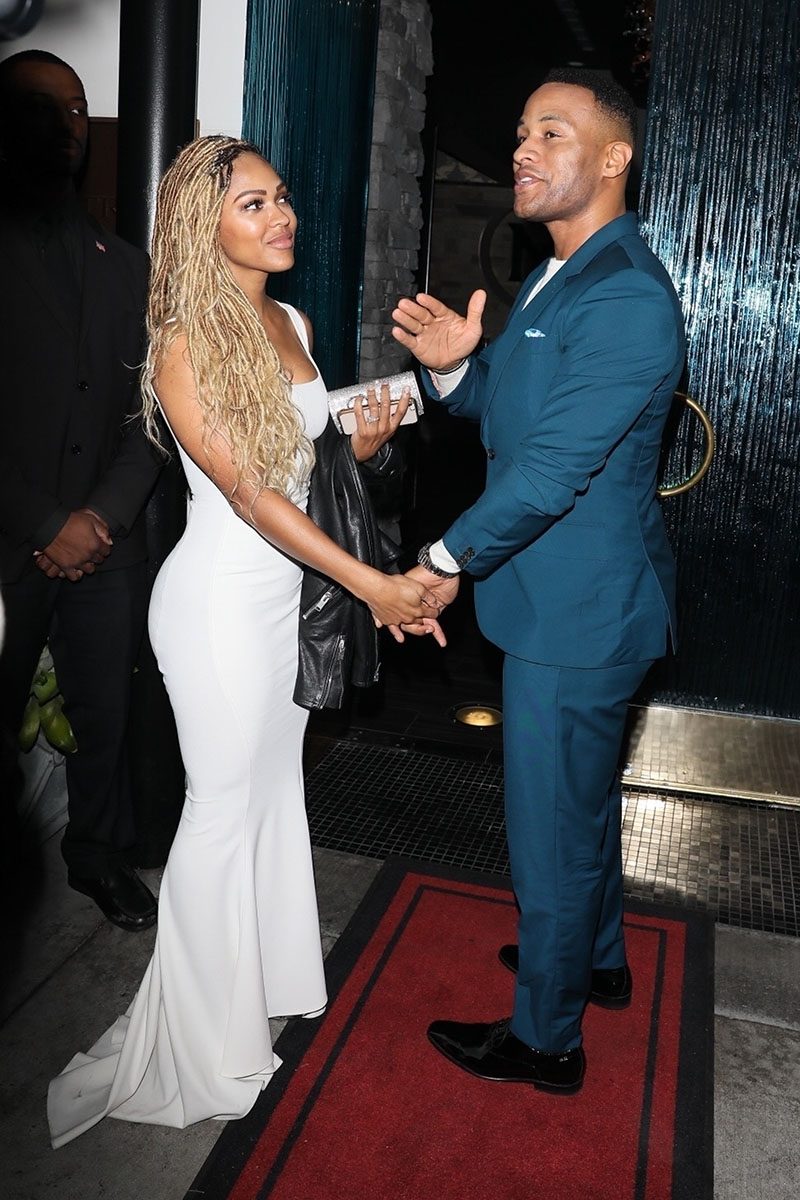 Meagan declined to comment on Gadot's situation, but she said she would turn down an opportunity to earn millions of dollars if she thought something was "100 percent inappropriate".
Meagan is a good Christian woman who practices the Bible's teachings. She married DeVon, a renowned preacher, in 2012.
Photos by NGRE / BACKGRID