Eddie Murphy doesn't care about seeing the 10-year-old girl he sired with ex-girlfriend Melanie Brown, aka Mel B. Stephen Belafonte and Brown met in court on Wednesday to try and reach an agreement for step-parent visitation rights for Brown and Murphy's 10-year-old daughter Angel Iris, pictured right.
Following a bitter court battle, during which Murphy denied he was the father of Angel, the 56-year-old comedian was ordered to pay Brown $51,700 a month until Angel is 18.
Since that time, Murphy has refused to see Angel, according to Belafonte's attorney.
Brown, 42, showed up to court with her current boyfriend Gary Madatyan. She wore a green silk shirt, flowered pants and yellow spike heels, and seemed to be in good spirits.
Belafonte told the judge that Angel "called me 'dad' since she started to talk," and he said he should have visitation rights.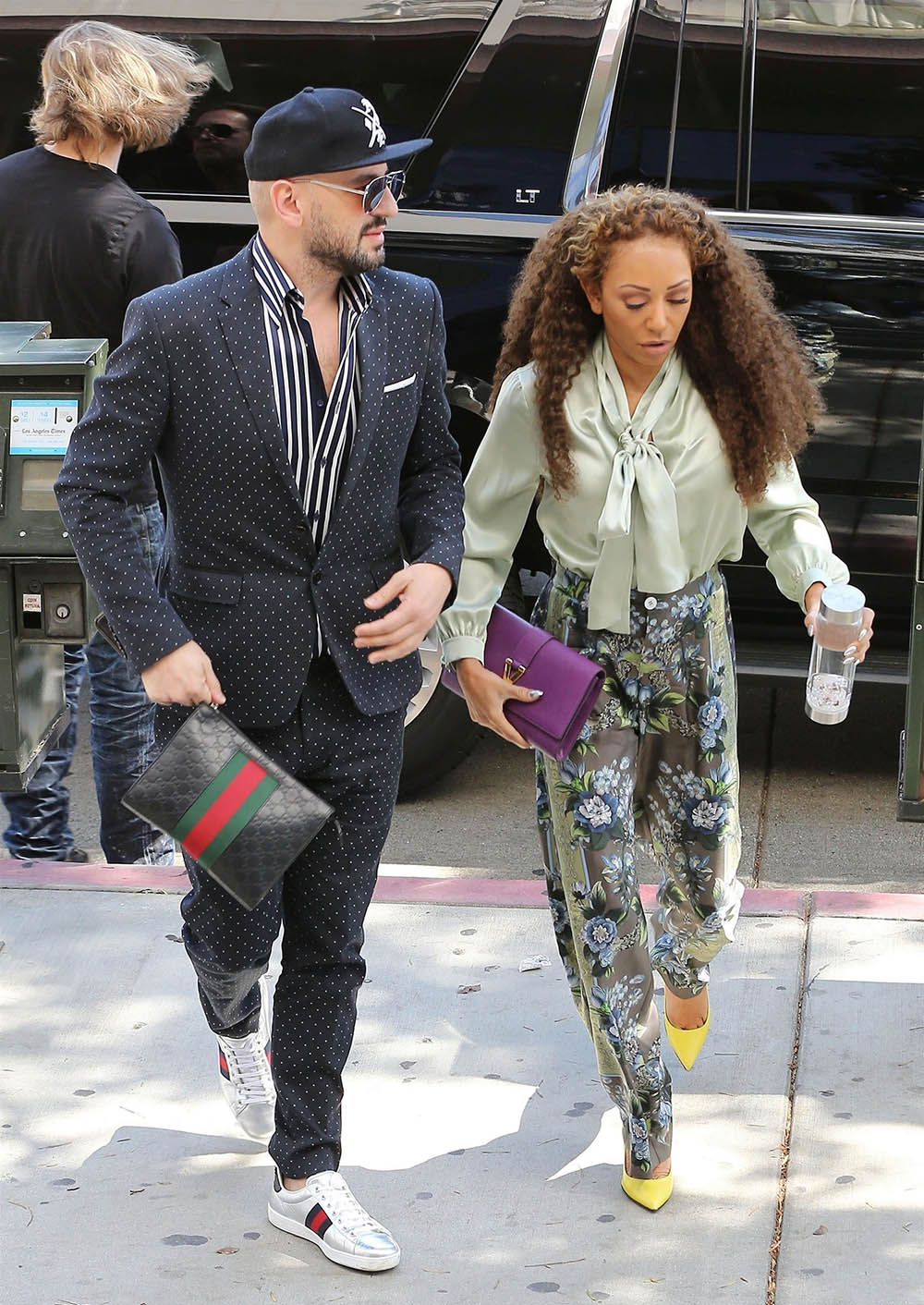 Belafonte and Brown share a 6-year-old daughter, Madison. He has custody of Madison 2 days out of the week and on weekends.
Belfonte's attorney, Grace Jamra, testified in court that "Mr. Murphy has had no contact with [Angel]." She added that Murphy has "avoided service" of legal papers.
After finalizing their divorce, Belafonte has taken Brown back to court several times to get step-parent rights to see Angel.
He said he has given gifts to Madison to give to her sister, but Brown throws the gifts in the trash.
The judge ordered Brown to give Belafonte $10,000 to fix up their former home so it can be sold. As part of their divorce agreement, they will share the $6-$7 million sale proceeds.
Photos by BACKGRID, Alberto E. Rodriguez/Getty Images