As expected, Houston Rockets star guard James Harden, center, was named the NBA's most valuable player for the 2017-18 season. Harden narrowly edged out Cleveland Cavaliers forward LeBron James for his first ever MVP award.
Harden becomes the third Rockets player to ever win MVP, joining NBA greats Hakeem Olajuwon and Moses Malone. Harden averaged 30 points per game and led his team to the Western Conference Finals of the NBA Playoffs.
Harden, 28, posed with his mom Monja Willis (R) and his family in the backstage photo room during the 2018 NBA Awards, which was held Monday, June 25, at Barker Hangar in Santa Monica, California.
"I felt like I should have won last year too," Harden said after the awards show. "I didn't see a difference between this year and last year." Harden played all 82 games of the season — as did LeBron James.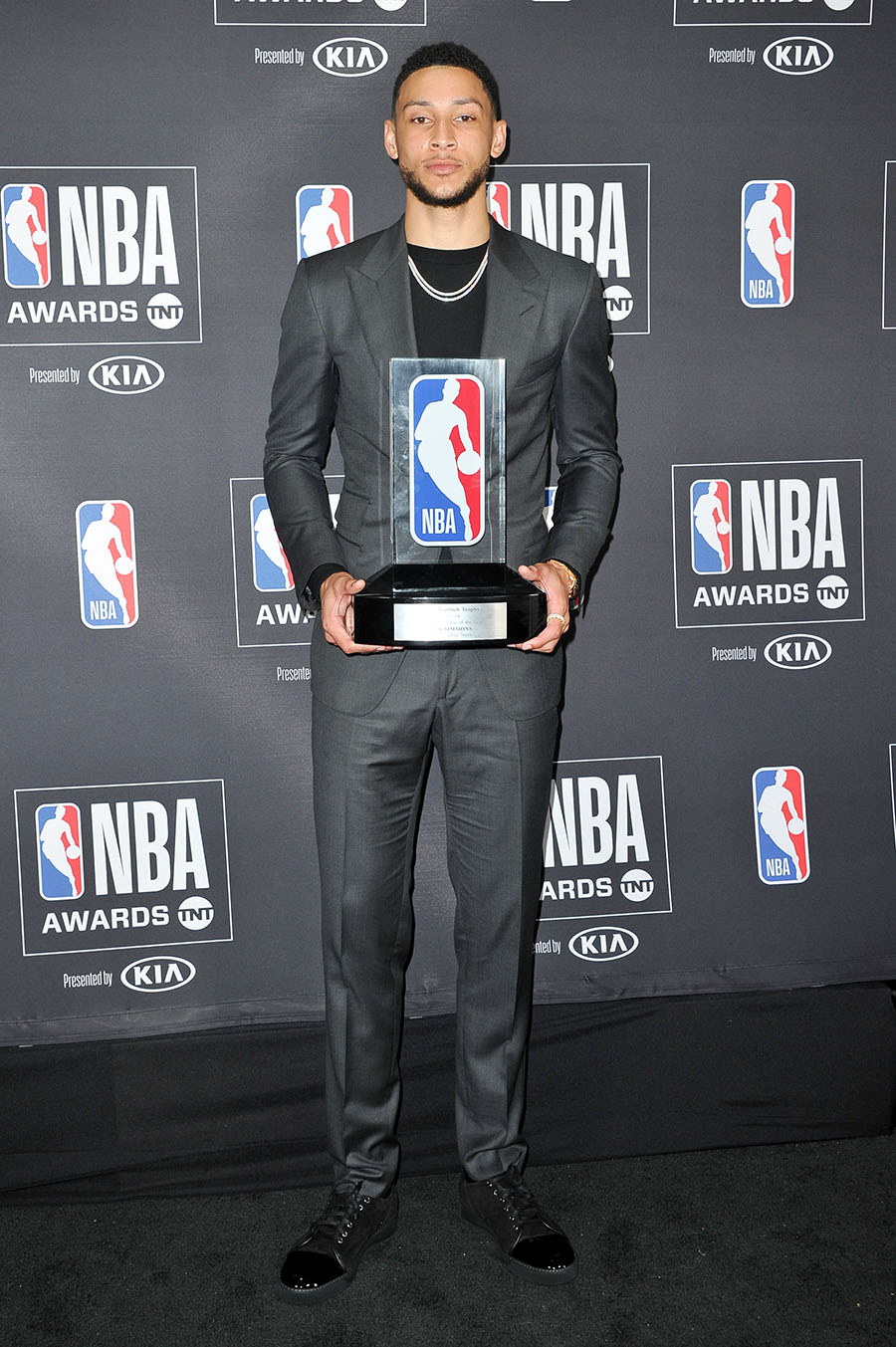 Philadelphia 76ers point guard Ben Simmons, 21, took home the Rookie of the Year award and Indiana Pacers guard Victor Oladipo, 26, was the league's Most Improved Player.
On hand to congratulate the boys was Destiny's Child singer/dancer Kelly Rowland and rapper Meek Mill (not pictured).
Photo by Allen Berezovsky/Getty Images