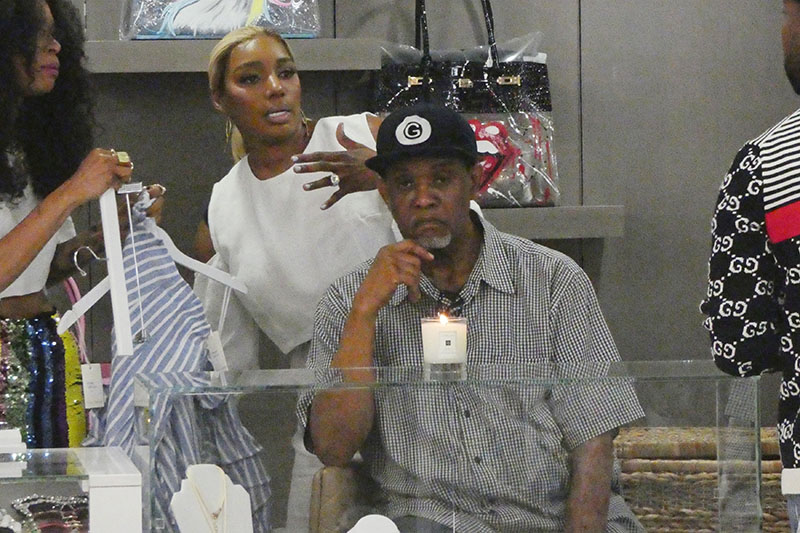 Real Housewives of Atlanta cast members attended the grand opening of NeNe Leakes' Swaggalicious boutique in Miami Beach on Sunday. Also on hand was NeNe's cancer stricken husband Gregg Leakes.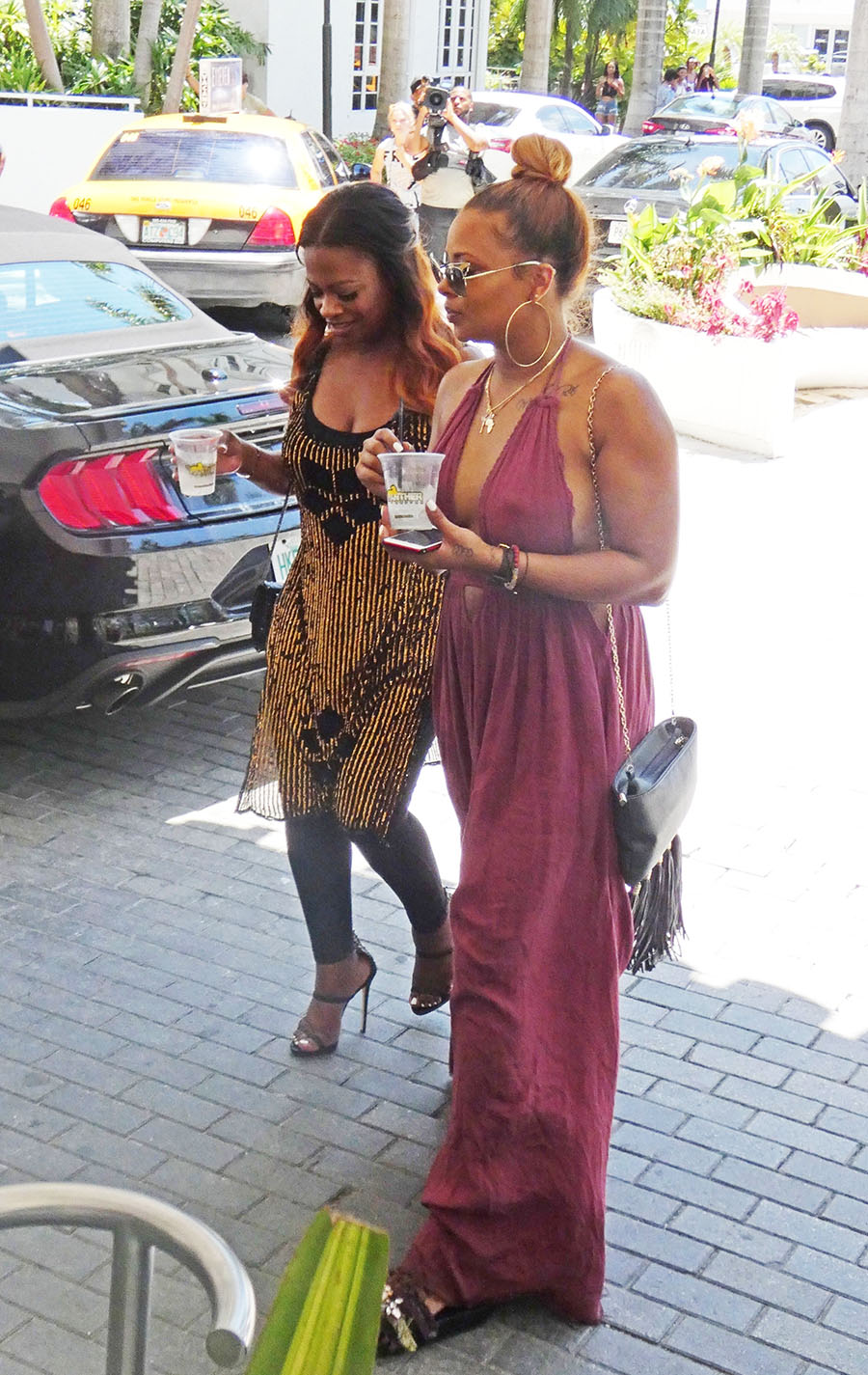 Seen entering the store (on cue) were Kandi Burruss, Cynthia Bailey, Marlo Hampton, Eva Marcille, Porsha Williams. NeNe opened her 2nd store after enjoying success with her first boutique in the affluent Buckhead neighborhood of Atlanta.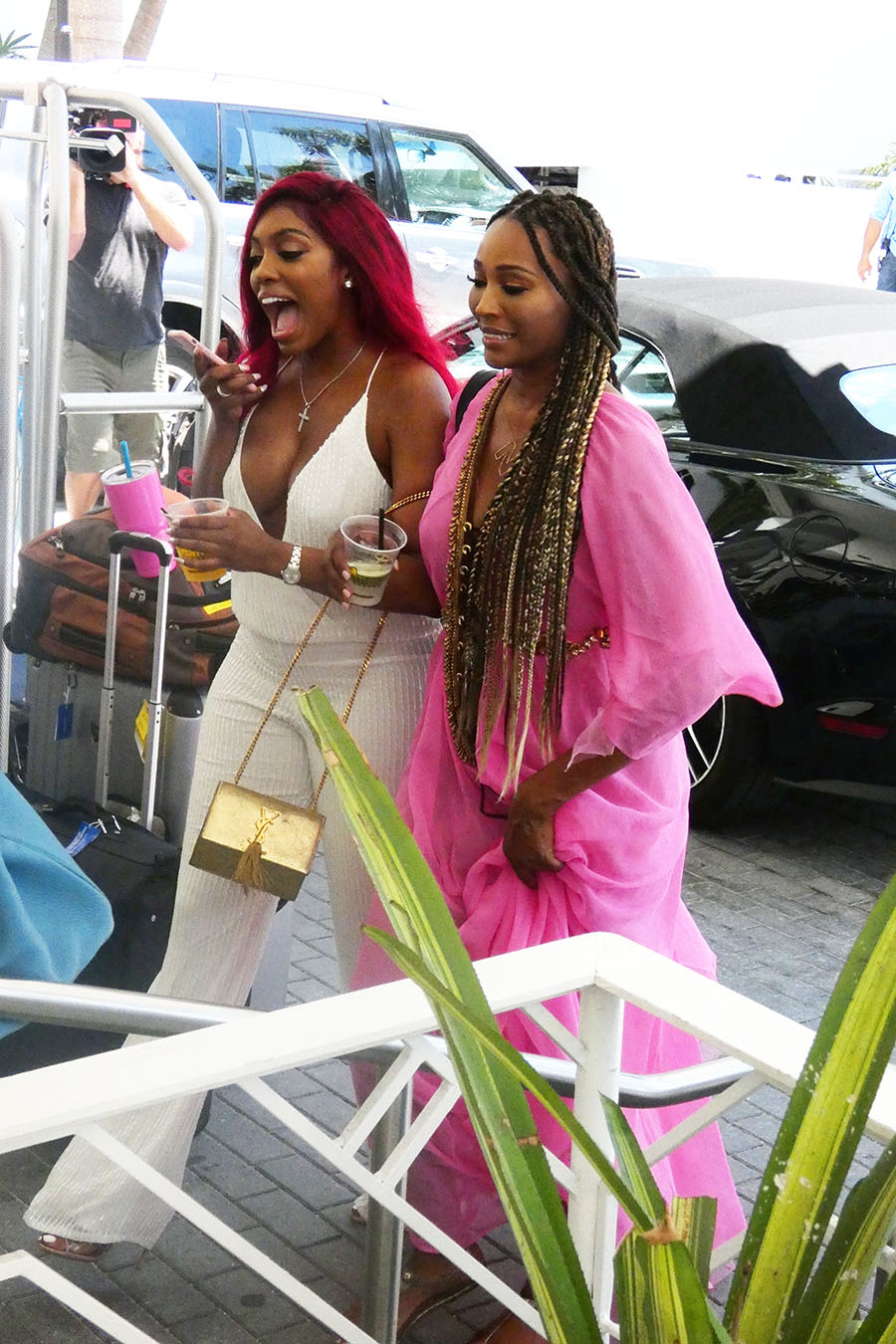 NeNe ended her partnership with Bow Wow's mom Teresa Caldwell who had trouble making her boutique rent every month, according to sources. NeNe reportedly carried Teresa for months before finally throwing in the towel and opening her own boutique near her home on Sugarloaf Parkway in Duluth.