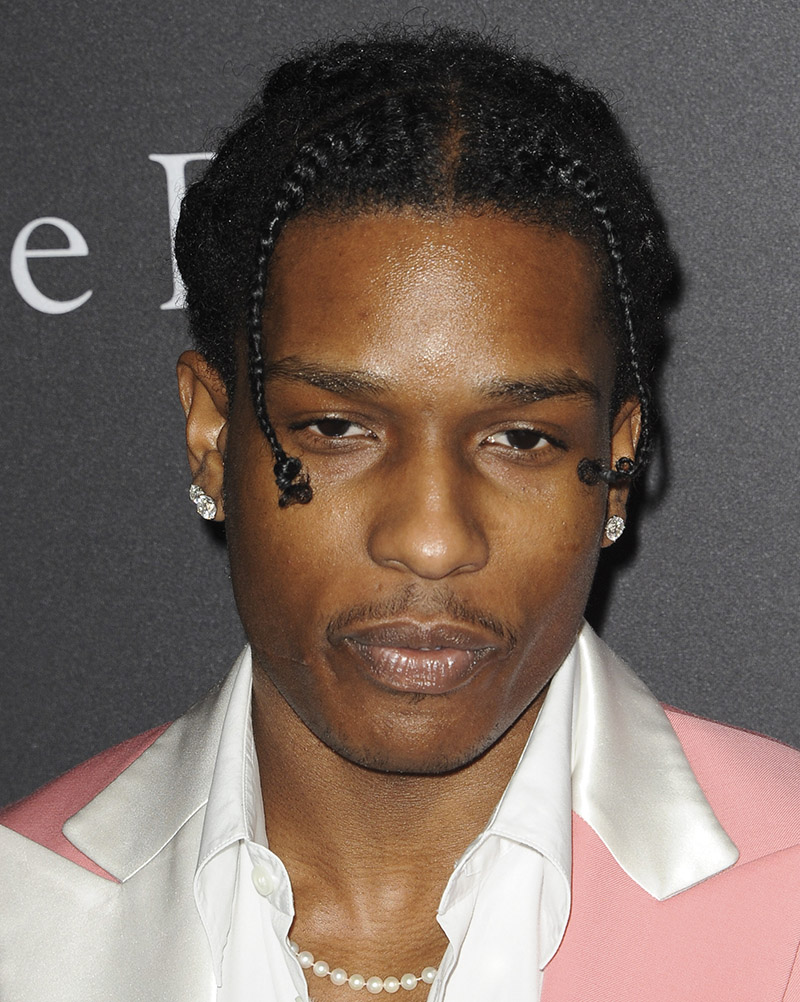 A$AP Rocky pleaded not guilty on day one of his assault trial in Stockholm, Sweden on Tuesday. The rapper and two associates are on trial for allegedly assaulting Mustafa Jafari, 19, during an incident in Stockholm on June 30.
Rocky, whose real name is Rakim Mayers, was arrested on July 3 and charged with assaulting Jafari with his fists and a broken bottle. The 30-year-old rapper pleaded not guilty before a judge in Stockholm District Court.
Rocky's mother, Renee Black, sat just behind her son in court. She wore a white and pink track suit and a scowl on her face.
Rocky wore a green prison issued uniform. His braided hair was pulled back in a ponytail. No photographs or video were allowed in the courtroom.
Rocky's attorney Slobodan Jovicic said Rocky acted in self defense, and he presented evidence that shows all violence used was within the limits of the law, according to London's Daily Mail.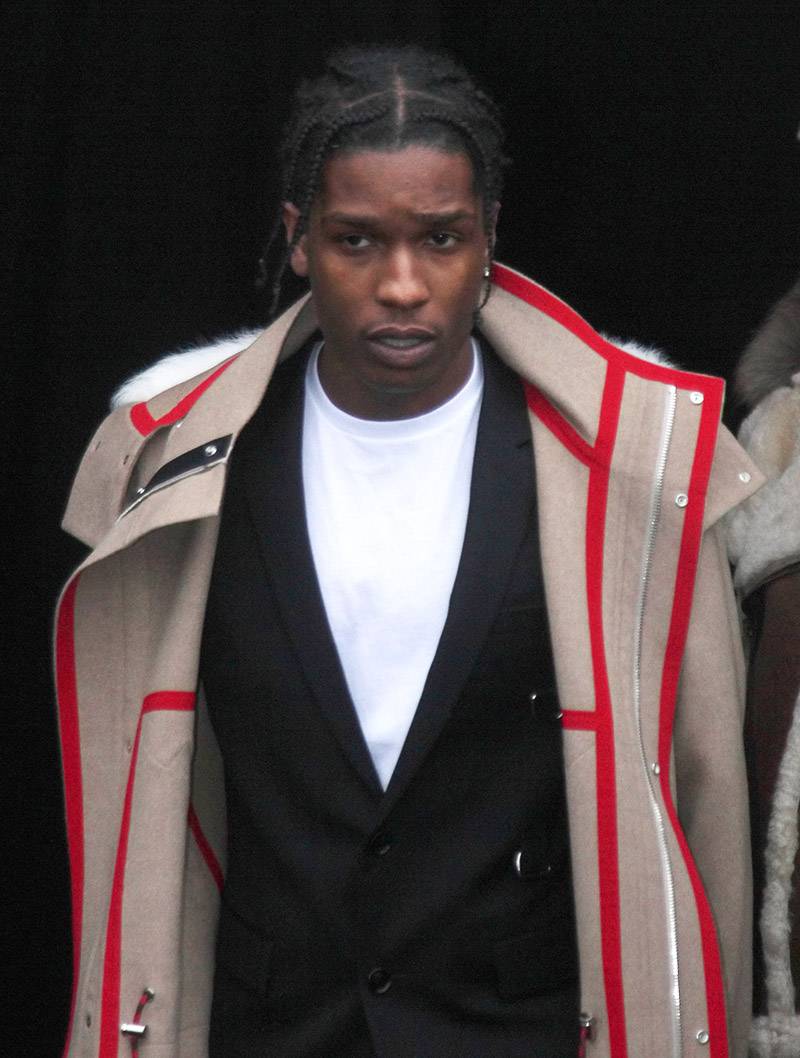 Jovicic said Rocky was harassed by Jafari and his friend and no bottle was used during the altercation.
In a cell phone video Jafari and his friend are seen pursuing Rocky and his entourage for blocks. Rocky pleaded with the men to leave them alone. Jafari is seen hitting Rocky's bodyguard over the head with a pair of headphones. Rocky is seen dragging Jafari to the ground where he is kicked and stomped by two others.
Jafari was not charged with assault after a prosecutor determined he hit the bodyguard in self defense. The prosecutor presented photos taken by the Swedish police that shows minor injuries to Jafari's hands and forearms and bloodstains on his clothing from the scuffle.
It was revealed that the victim, Jafari, was previously arrested 5 times and charged with assault, theft and heroin possession.
Jafari's 20-year-old friend, who was with him during the June 30 attack, appeared in court as a witness. He was escorted into court by an officer because he is currently in jail for armed robbery with a knife. The unidentified man was arrested on July 19 for stealing two jackets.
That arrest came just days after he was released from jail for stealing a pair of sunglasses – a crime for which he was sentenced to 21 days in jail. Both men are immigrants from lawless Afghanistan.
The Grammy-nominated rapper and his two associates face a minimum of 2 years in prison if convicted.
Copyright Disclaimer: I do not own the rights to the photograph(s) used in this post. Under Section 107 of the Copyright Act of 1976, allowance is made for "fair use" of photographs for purposes such as parody, criticism, commentary, news reporting, education, and research.
Photos by Apega/WENN.com, WENN.com, Michael Campanella/Getty Images, ANNA HARVARD/AFP/Getty Images, YouTube.com, Swedish Police Authority