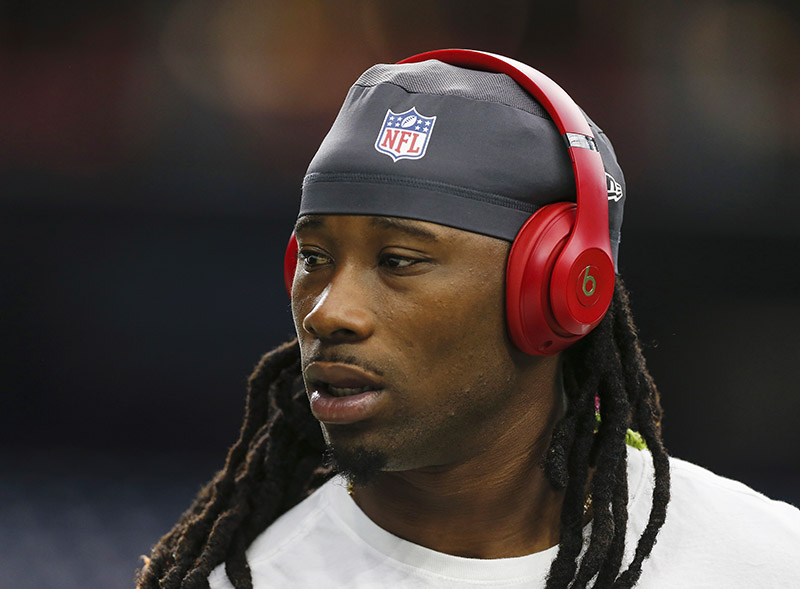 NFL star Janoris Jenkins was let go by the NY Giants after he insulted a fan on Twitter.com and then refused to apologize.
Jenkins responded to a Twitter user's comment by calling him a word that is hurtful to people with special needs and delayed developmental disorders.
When asked about using the word – which is banned by organizations such as the Special Olympics, Jenkins shrugged and said it was just "hood" talk.
The Giants asked Jenkins, 31, to publicly apologize, and when he refused, he was fired. Jenkins is nearing the end of his career. The cornerback struggled on the defensive line, which didn't help the Giants' dismal 2-11 record this season.
All of which means Jenkins may not be signed by another NFL team.
This is bad news for Jenkins' baby mama, Sontaevia Armstrong, who received an increase in child support for her two kids in 2016.
Jenkins, who signed a $62 million contract with the Giants in 2016, was paying Armstrong $4,000 a month. But Armstrong asked a judge to increase his voluntary child support after he signed that fat contract.
Jenkins has had his share of troubling headlines. In 2018, his brother was charged with manslaughter after a dead body was found in the basement of Jenkins' mansion.
Police arrested William Jenkins and charged him with aggravated manslaughter in the death of Roosevelt Rene.
Janoris told TMZ that Rene was a "good friend" and "it hurts my heart to know the he's passed."