NeNe Leakes has been fired from Real Housewives of Atlanta, blogger B. Scott reports exclusively.
Sources tell lovebscott.com that NeNe has not been offered a contract to return to season 13 of the longest running Real Housewives franchise that she co-created.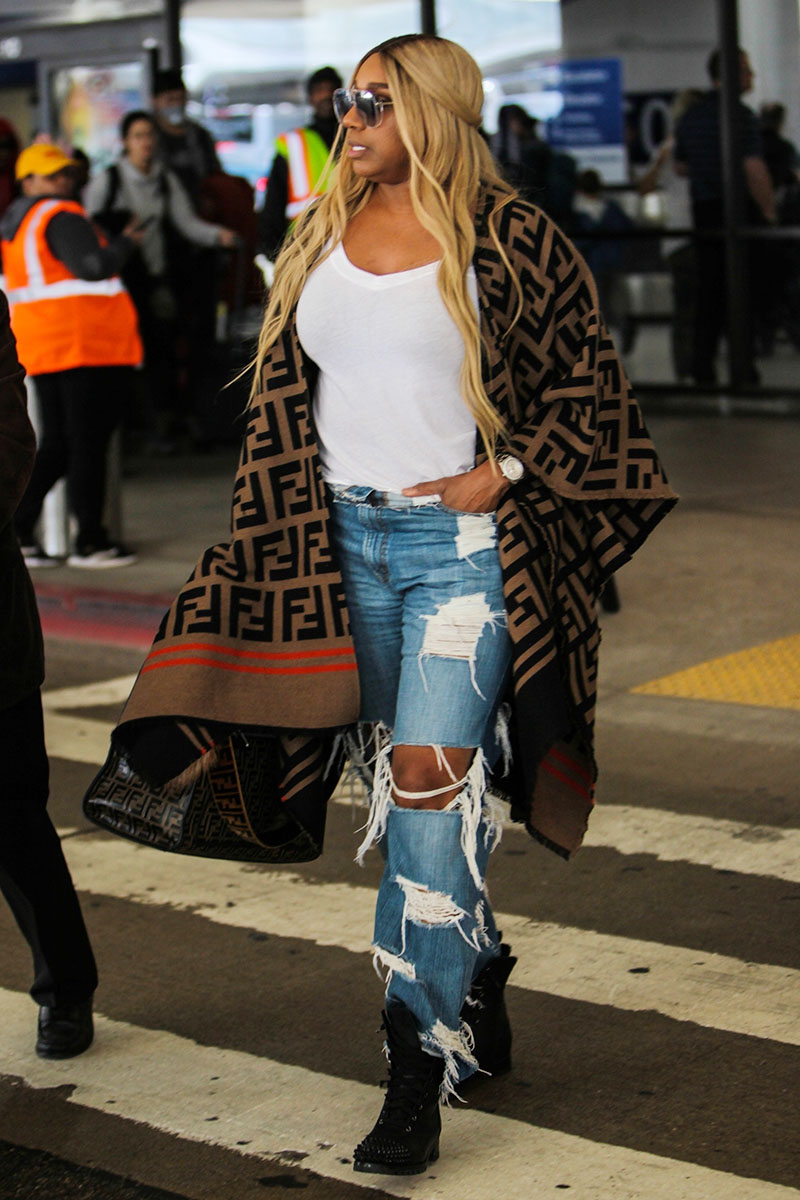 B. Scott said it's not surprising that she's been let go. NeNe's insubordination on and off the set and ongoing friction between her and other RHOA cast members led directly to her termination.
Another cast member, Eva Marcille, announced her resignation from the show rather than face the humiliation of being fired.
NeNe's list of violations include:
1. Starting off season 12 suspended following her physical altercation with one of the cameramen in season 11.
2. Popping off on a producer and walking off set while filming in Greece — in addition to not appearing in other episodes.
3. Walked off set multiple times during the season 12 virtual reunion.
4. Demanded the termination of former Executive Producer Andy Cohen.
5. Made not-so-subtle threats to sue the network.
Social media reacted to NeNe's termination:
Shouldn't you be looking for a job? LOL ?

— ? BabiiBoii ? (@BabiiBoii86) June 18, 2020
Aye @andycohn if @NeNeLeakes is not returning next season, you mind as well cancel the show ? Nobody Will Be Watching pic.twitter.com/hzI5wTBENv

— El Nino (@ElNinoMang) June 18, 2020
Bye Wig ?? you "threaten" to leave every season. I'm glad @bravoandy made the decision for you.

— Doseofdarrius (@DeshunDarrius) June 18, 2020
all I'm saying @Andy is if my good sis @NeNeLeakes not on the #RHOA anymore… im no longer watching and I know nobody else around me will watch it either!! WE LOVE NENE. @NeNeLeakes is The Real Housewive of Atlanta. pic.twitter.com/gUDxq9SJxY

— r a s h a w d (@rrashawd) June 18, 2020
FUCK YOU @Andy #TeamNene #RHOA @NeNeLeakes is the life of the show, she has the best sayings and she gives the best laughs

— #BLM (@robhimgirl) June 18, 2020
@NeNeLeakes well this is the end of the road for me if you are not returning.

— josie sample (@josiesample) June 18, 2020