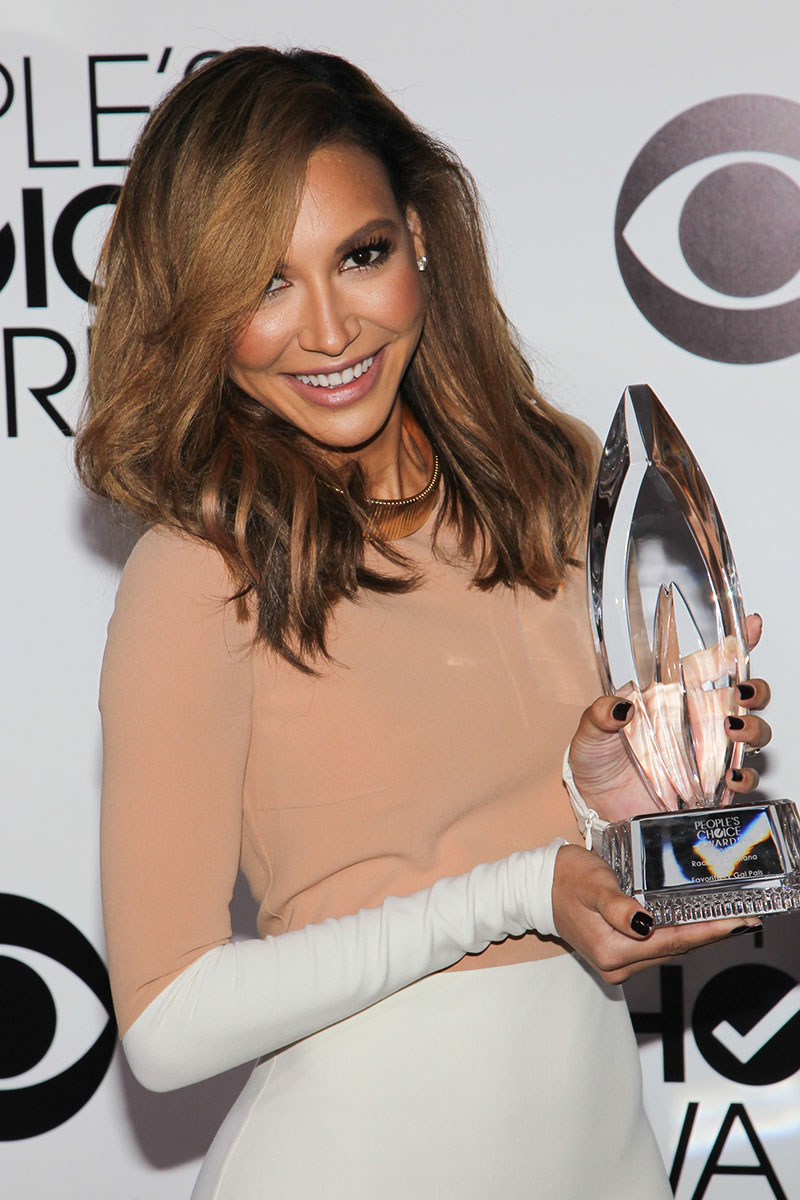 Glee stars Heather Morris and Harry Shum Jr. urged fans to pray for their former castmate Naya Rivera, after she went missing and is presumed drowned during a boating trip with her minor son on Wednesday.
Heather wrote on her Instagram Story: "We need all the prayers we can get to bring our Naya back home to us. We need your love and light."
Naya was reported missing after she rented a pontoon boat and went out on the Lake Piru reservoir with her four-year-old son Josey Dorsey around lunchtime Wednesday.
When the boat was overdue to return, lake staff went searching for it. They found Josey asleep on board the boat. Naya was nowhere in sight.
Josey told officers that his mom went for a swim with him but she never returned to the boat.
Authorities will renew their search and rescue mission "at first light" on Thursday morning after suspending the search around midnight.
Captain Eric Buschow, a spokesperson for the Ventura County Sheriff's Office, told reporters that Naya was "presumed drowned", explaining: "We're going on the belief that she did go in the water, and we've not been able to locate her. This may well be a case of drowning. This is a big reservoir, it's deep, these kinds of things happen."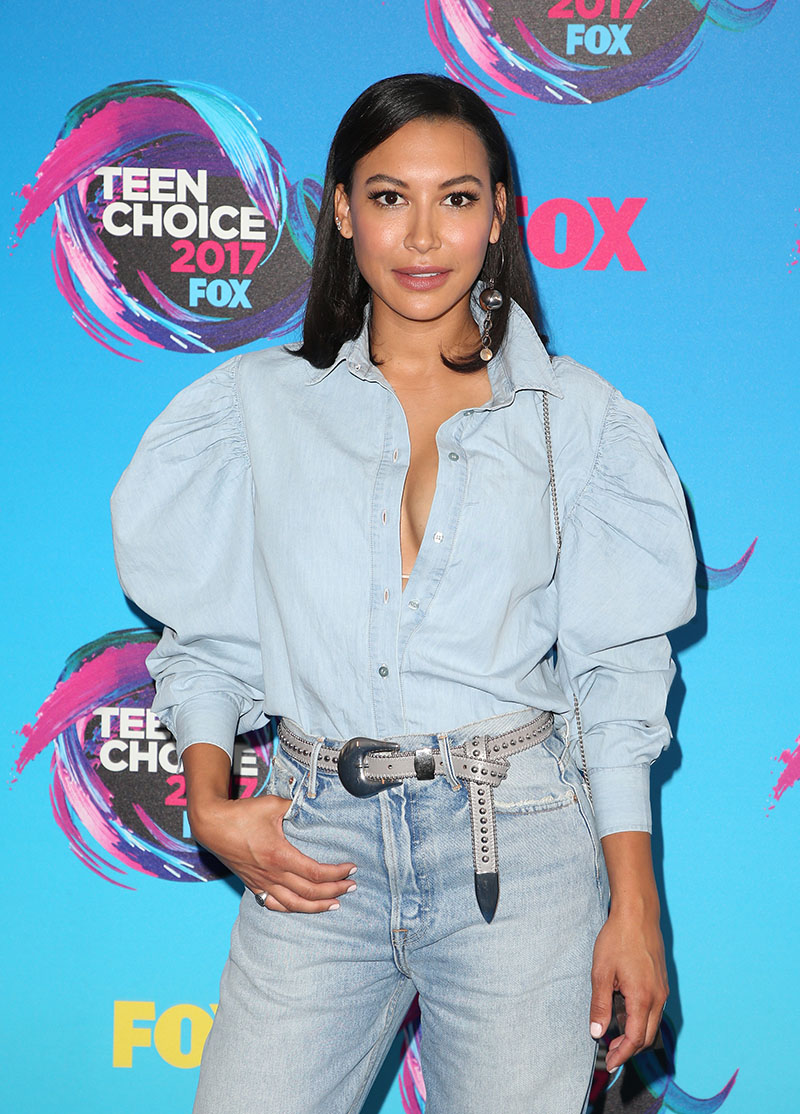 Naya's fans pleaded with authorities not to suspend the search for the 33-year-old actress.
If Naya Rivera was white they would be searching through the night. I'm sorry but when do you suspend a search for a missing/possible drowning victim. There is literally no excuse and they shouldn't be relying on sunlight when equipment for night searches exist.

— wendy (@tessaracts) July 9, 2020
Josey's father is Naya's ex-husband Ryan Dorsey, whom she divorced in 2018 after four years of marriage. Naya was arrested in 2017 for assaulting Ryan.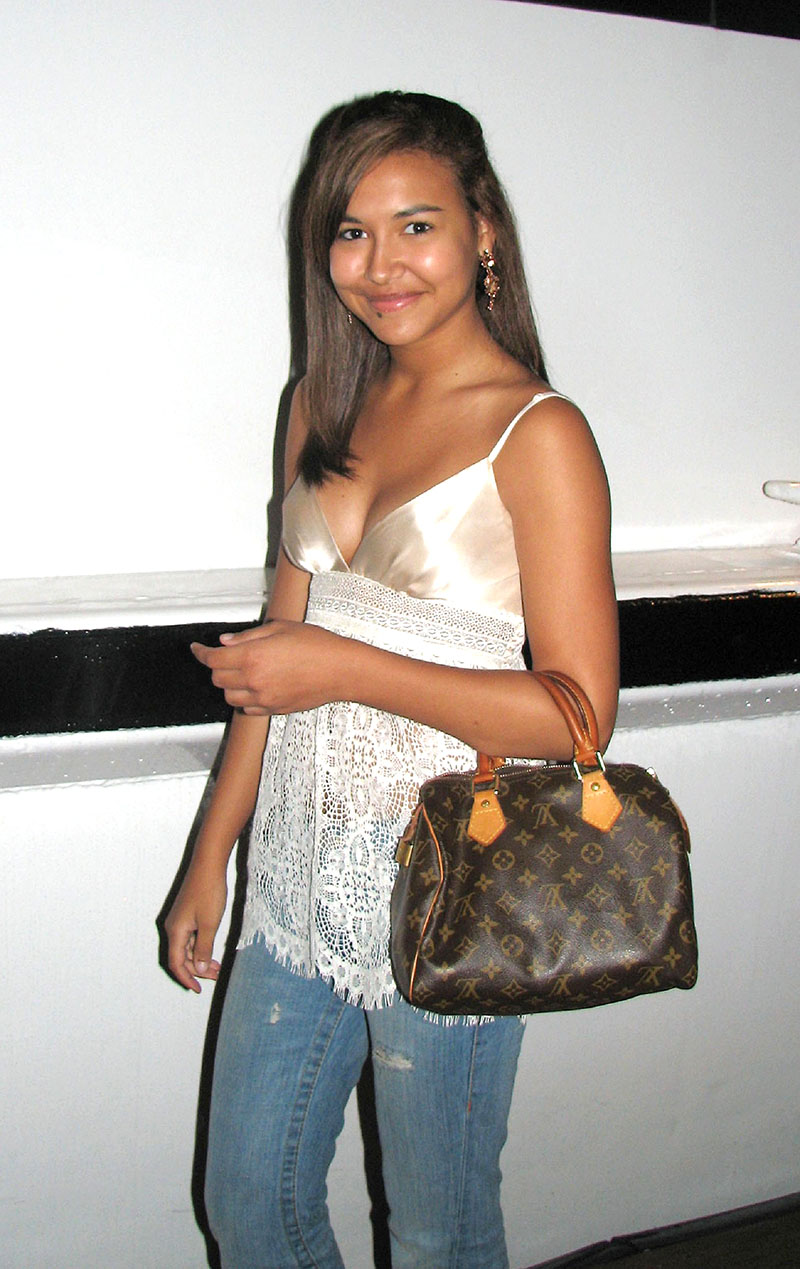 Naya was born on January 12, 1987 in Santa Clarita, California. She began her career as a child actress and model, appearing in national television commercials before landing a role on the CBS sitcom The Royal Family at the age of 4. She is pictured above at age 22.
She got her big break as Santana Lopez on the long-running Fox television musical series Glee from 2009 to 2015.
Naya, pictured 3rd from left, on location in Manhattan's Washington Square Park with Glee castmates (L-R) Chris Colfer, Kevin McHale, Lea Michele, Dianna Agron, and Amber Riley in 2011.
She made her feature film debut in the horror flick At the Devil's Door (2014), and starred as Blanca on the third season of the Lifetime television series Devious Maids in 2015.
Naya signed a record deal with Columbia Records in 2011 and released a single, "Sorry", featuring her ex-fiancé, rapper Big Sean, in 2013.
Naya Rivera's most recent instagram post is captioned "just the two of us", which is the name of an Eminem song about a mother drowning.
The lyrics are so eerie.
Hopefully just a coincidence and she's found. ?? #nayarivera #FindNayaRivera pic.twitter.com/GKVARBKYCk

— boo (@sullysbitch) July 9, 2020
you see the problem here?? The media is portraying Naya Rivera as someone evil by using her mugshot and arrest to downplay her disappearance because she is a woman POC. But they openly use a white supremacist and mass murders facebook photo to report his arrest. pic.twitter.com/3zT4WWBcym

— ??¹ (@wheremybarbzens) July 9, 2020
They used her mugshot to show her criminal record and I'm sick of the media justifying lack of response to people of colour by using their mugshots. FUCK the pigs who decided that a woman of colour's life was not important enough to search for #nayarivera #FindNayaRivera pic.twitter.com/Pl1P30jJKk

— mzzoo (@Blueee45470390) July 9, 2020
In today's episode of white supremacy here is @CBSLA with a story of a missing mother who is also an actress and the only picture they could find of her is when she was in custody. ? #nayarivera deserves better. Disgusting. pic.twitter.com/uZpeyrfIjT

— Kelzer Von Kelzer ???? ?? (@AkaQueenMab) July 9, 2020
.@VENTURASHERIFF i have been apart of searches (water & land) that have taken place at night. One lasting 12+ hours. Don't suspend the search for Naya Rivera. She has a child. A family who is worried about her safety. Don't stop.

— Nicholas Liddle (@NLiddle16) July 9, 2020
not santana bro she made the whole show ? praying naya rivera is found alive pic.twitter.com/k3a4vg7Ffr

— ana (@onenonlynanis) July 9, 2020
no matter the year, circumstance, or strifes everyday you're alive is a blessing. make the most of today and every day you are given. tomorrow is not promised pic.twitter.com/O4t7wdqA4k

— Naya Rivera (@NayaRivera) July 2, 2020