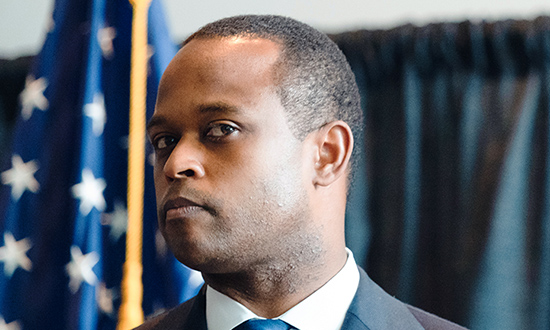 Kentucky Attorney General Daniel Cameron complied with a judge's order to turn over documents presented to the grand jury in the Breonna Taylor murder case.
AG Cameron agreed to the judge's order after a juror filed a motion on Monday demanding the documents be released to the public.
The unnamed juror filed the motion on Monday seeking release of the documents because the juror believes Cameron misled the public when he announced the Grand Jury's decision not to press charges against two of the three cops who fired into Taylor's apartment, killing her in March.
The juror accused Cameron of lying about the evidence that was presented to the Grand Jury. The motion asks the court to release the records "in the interest of justice, transparency, and accountability."
The juror claims Cameron blamed the grand jury for the decision while failing to answer specific questions regarding how the evidence was presented to them.
The juror took issue with Cameron's assertion that the grand jurors "agreed" with his team's investigation.
Legal experts doubted the officers would be charged with murder in Taylor's death because her boyfriend, Kenneth Walker, fired on the police first.
In related news, Taylor's mother, Tamika Palmer, was heavily criticized after she used a portion of her $12 million settlement with the city to buy a $800,000 mansion and a $200,000 Bentley.
Palmer is pictured with her attorney, Benjamin Crump, who received 30% of the settlement as part of his attorney fees.