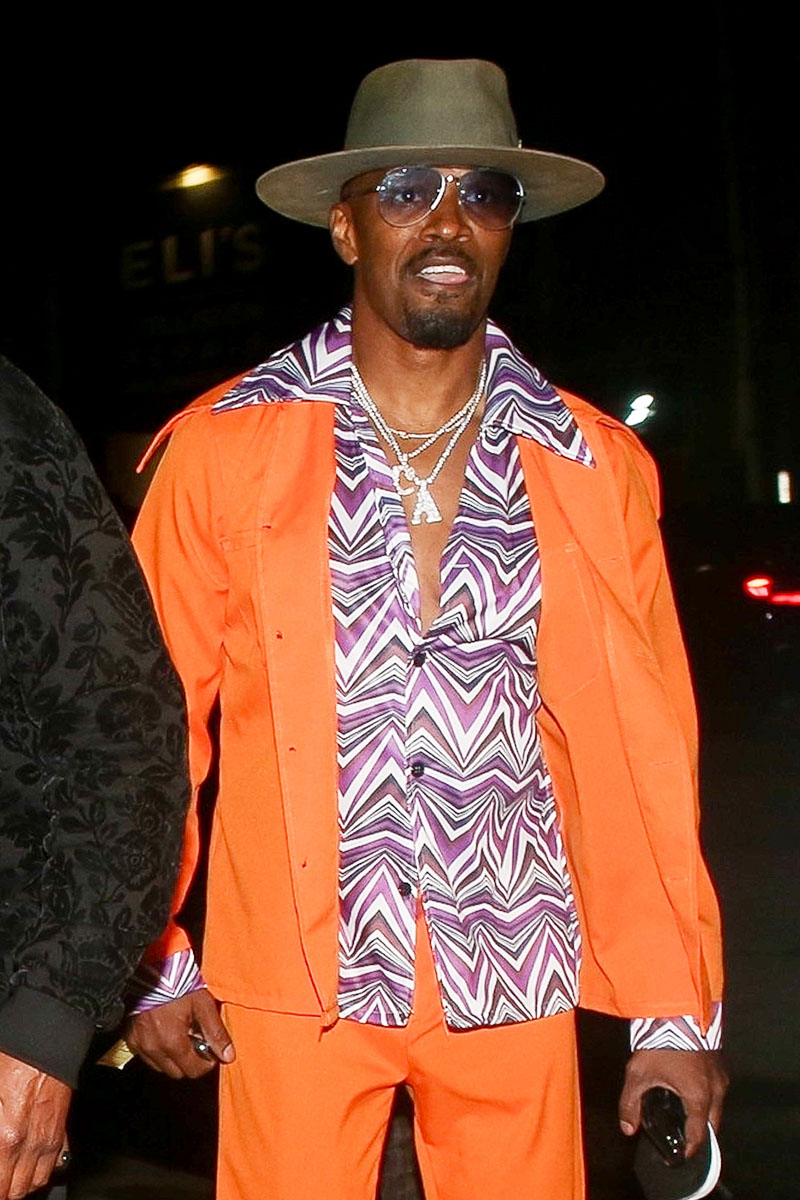 Oscar-winning actor Jamie Foxx is looking for love again, but only if you give up all hope of ever being Mrs. Foxx.
The Django Unchained star is back on the market after taking a break following a series of relationship failures.
"I'm single… sangle," he told Extra, while promoting his new book, Act Like You Got Some Sense: And Other Things My Daughters Taught Me.
Jamie said:
"You know what runs in my mind all the time? James Brown – remember that interview? 'James, how are ya?' 'Well, I'm single and ready to mingle…' That's in the back of my head."
Since breaking up with actress Katie Holmes in 2019, the 53-year-old Sagittarius said he is never getting married.
"The pressure of being married, I don't think we can have a conversation about it. I just keep moving."
However, Jamie, who was linked to model/singer Sela Vave (pictured left) and Kristin Grasin, said he is making his two daughters, Corinne, 27, and Annalise, 13, his priority right now.
"It's like, right now, I don't know how to figure it out… I'm cool with where I am right now with the fam. We doing our thing," he said.
He said both of his daughters live with him and he is "very proud" of his girls.
"It was by design to have my whole family living with me, because I don't want them living away from my circumstance."
"[Corinne]'s a producer on my show now, doing the TV show," he said about his new Netflix series she is working on, titled "Dad Stop Embarrassing Me!"
He said his youngest, Annalise (center), is "playing the piano — she's on the guitar and she's 5'10" at 13 years old!"
Annalise also has the skills to play for the WNBA.
"Her last game before COVID, she was playing with the boys, she had 21 points, 17 rebounds, 5 blocks," he said.
"I want them to see and share the things that I go through. There's a lot of hard work, there's a lot of disappointment, but there's a lot of things to celebrate."