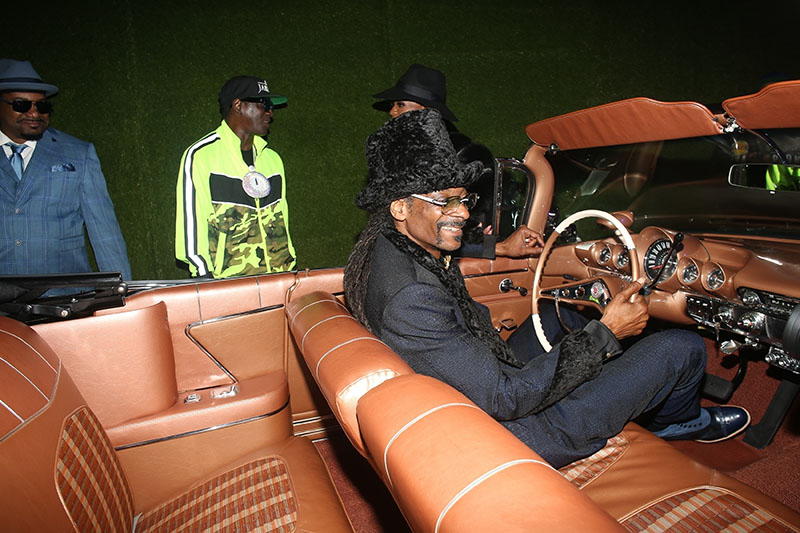 Snoop Dogg was all smiles as he was posed with his birthday gift, a '55 Impala vintage automobile, at his 50th birthday in Los Angeles on Wednesday. The theme for his star-studded birthday bash was "Pimps & Ho*s."
T.I. (right) dressed like a pimp in a red hat and a leather coat for Snoop Dogg's 50th, "Pimps and Ho*s"-theme birthday party in Los Angeles, California on Wednesday night.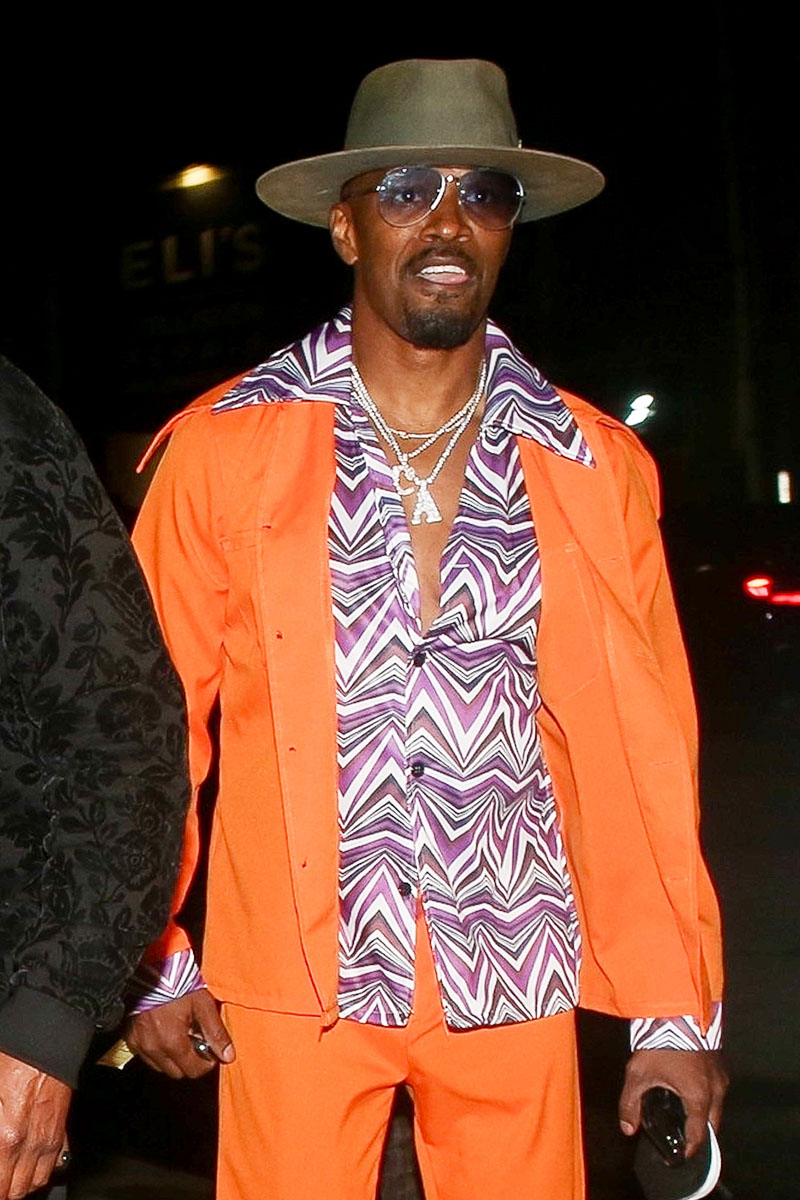 Jamie Foxx arrives at Snoop Dogg's 50th birthday party. The theme for the bash was "Pimps & Ho*s."
Wiz Khalifa and his new girlfriend locked lips outside Snoop Dogg's birthday party. Wiz was seen wearing all leather and his new babe wore nothing under her see-through dress.