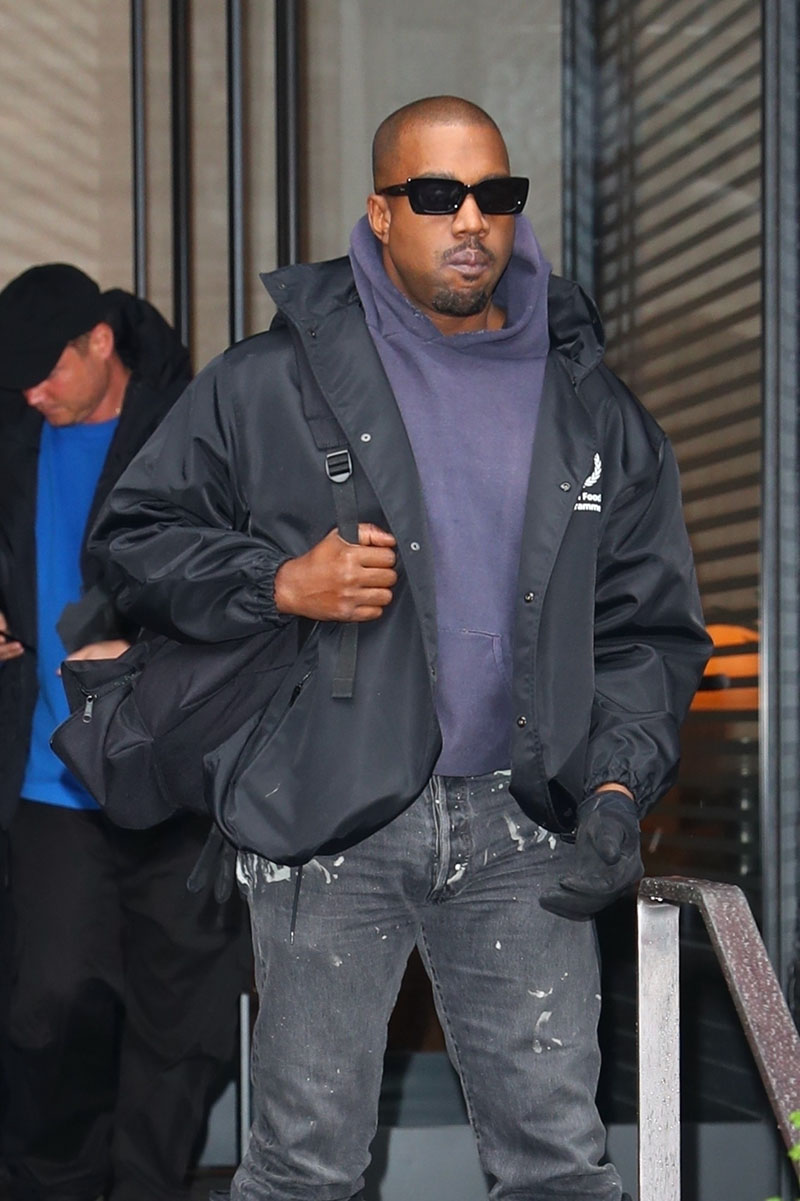 Rapper Ye, formerly Kanye West, has been officially announced as headliner to replace Travis Scott in the Coachella lineup.
Travis was removed as headliner following the tragedy when 10 people died at his Astroworld Festival in Houston in November.
Variety reports that pop singer Billie Eilish and Swedish House Mafia will headline on Saturday, while Ye headlines Sunday night.
Meanwhile, Ye has been jet-setting around the world before going out on a romantic date with actress Julia Fox. The couple was seen on a date in New York City on Tuesday, before he jetted to Miami solo.
The Coachella music festival has already sold out 125,000 per-day tickets, despite pesky Omicron "cases" surging in America.
The 2020 Coachella was postponed due to Covid-19. It was originally slated to have Travis Scott, Frank Ocean and Rage Against the Machine as headliners.
Meanwhile, friends are concerned that Ye has been wearing the same clothes for days at a time.
He wore the same hoodie, paint splattered jeans and designer work boots on his date with Julia. And he was seen wearing the same ensemble while leaving his hotel the next morning (below).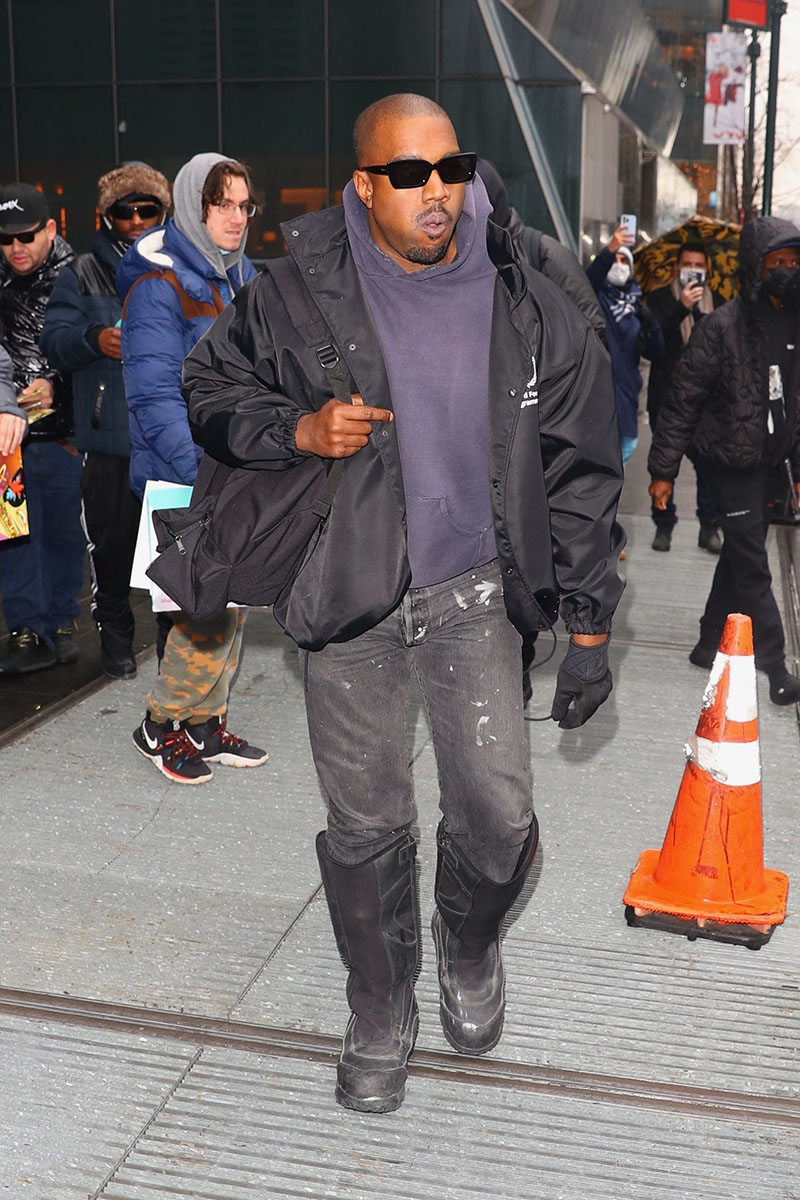 He also wore the same hoodie, jeans and boots when he arrived in Miami on Wednesday (below).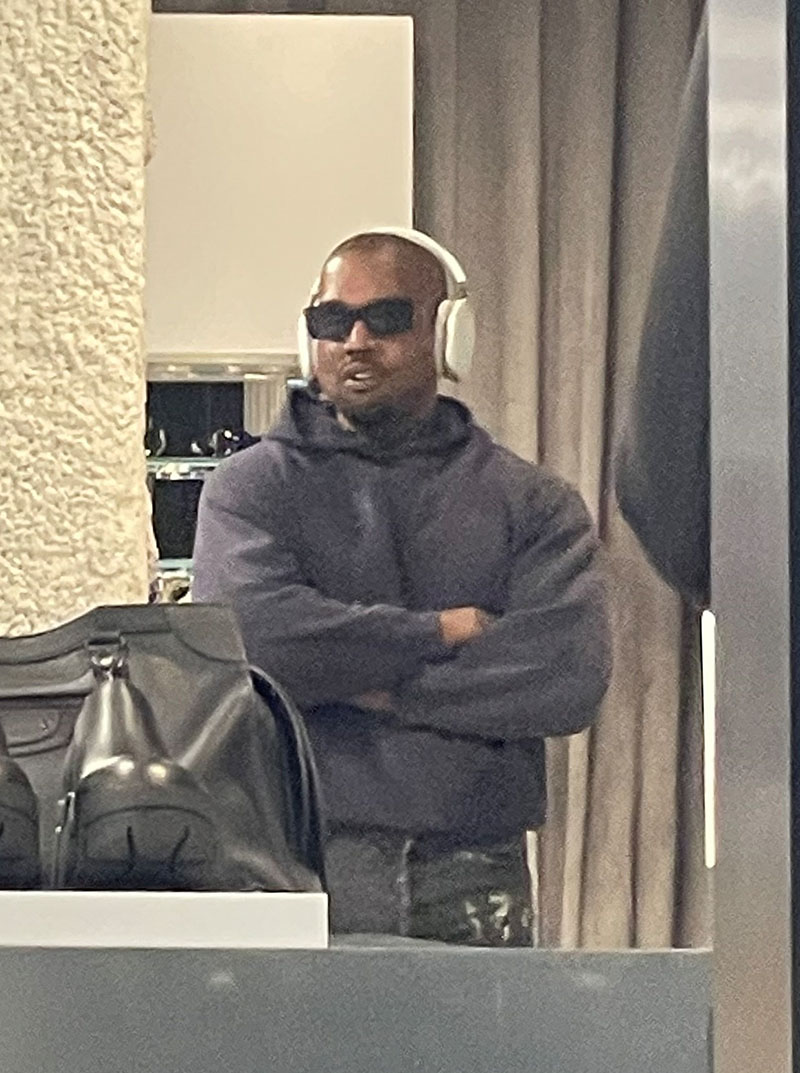 Where he was seen shopping at Balenciaga with his pal, rapper Future Hendrix on Wednesday.
And here he is wearing the same jeans and boots at the DONDA Academy homecoming basketball game along with rapper French Montana (right) in Whittier, CA. way back on December 22.
Friends say Ye is having difficulty getting over estranged wife Kim Kardashian who is spending most of her time with comedian Pete Davidson — away from her 4 children.
People who are depressed tend to neglect their hygiene and wear the same clothes for days on end.