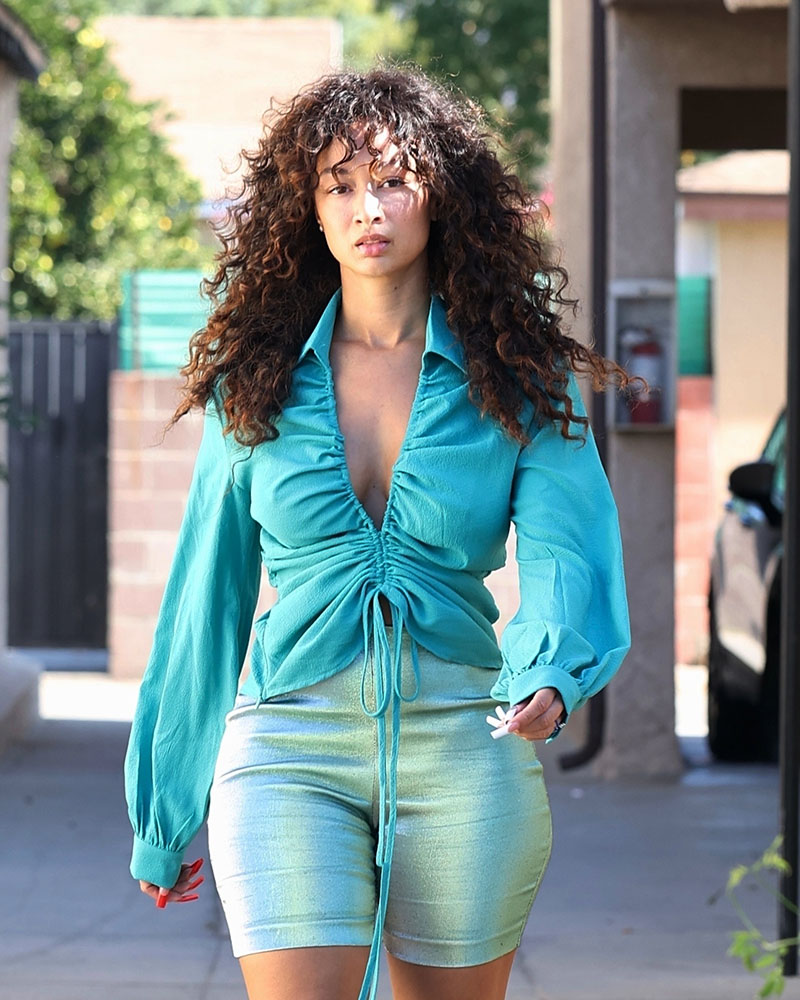 Draya Michele took to Twitter to ask "scamming scammers" a question about paying back a small business loan.
Every two-bit hustler on Black Twitter lurked on her timeline waiting for the answers.
In her tweet, which is still live on her feed, Draya asked:
"Hey I got a question for my little scamming scammers. Lol. If you get a SBA loan and it's under a business name what are the steps to paying it back and if it is under the business name and you go into default does it go under your personal credit?"
As you know, the Small Business Administration loosened requirements for pandemic-related loans. Those requirements have since been tightened after every swindler and scam artist took advantage of what they believed was free money.
The Biden Administration created a task force and gave them a wide net to catch most of the amateur scammers who applied for thousands of dollars in loans.
Many of the applicants were from low-income neighborhoods and now reside in a jail cell.
Anyway, back to Draya's cryptic tweet.
Her followers advised her to delete the tweet before it caused trouble for her.
One Twitter user who used to work for the SBA told Draya that questions like hers motivate the feds to open an investigation.
Others advised the socialite to consult with an attorney or accountant.
Check out more responses below.
Queen, you don't have counsel? I feel like this ain't where you gon find the answers.

— Charlie Black (@Fletchtopher) March 17, 2022
Me waiting to find out ???

— Antonio ? (@Lil_anttt) March 17, 2022
where is your accountant !! that's who can answer that!

— Ana' (@anavana2) March 17, 2022
This sounds like a trap

— Mich flow (@flow_mich) March 17, 2022
Draya.. this is clearly a question you post on your Facebook. Not Twitter… duhh. ??

— Shae Butta ?? (@NotoriouShae) March 17, 2022
Can someone answer this please

— Michelle Arias (@Sexiililmichi) March 17, 2022
I did mines legally. You contact the business the gave you the loan and apply for forgiveness. The meter is low so if they deny it just get ready for civil and/or criminal prosecutions

— ozy b ? (@Wzrdb) March 17, 2022
the bank is making you sign a personal guaranty, so dont think youre going to be off the hook

— #LFGM (@HenrySanchez) March 17, 2022
I worked for SBA for 3 years. With a question like this, you giving them every reason to look at you and they will

— The Cowboy Isley (@HankorJefe) March 17, 2022
This is good lets get her up off the streets.Let's make sure we make a grocery list of items that he son can throw in the air fryer so he'll be able to nourish himself.

— Justin Oak-Leheaux… Ma! (@Blase_J) March 17, 2022