NeNe Leakes stepped out with her boyfriend Nyonisela Sioh at Peter Thomas' Bar One restaurant for dinner in Miami, Florida.
NeNe dressed casual chic in a lace body suit and baggy ripped jeans paired with heels.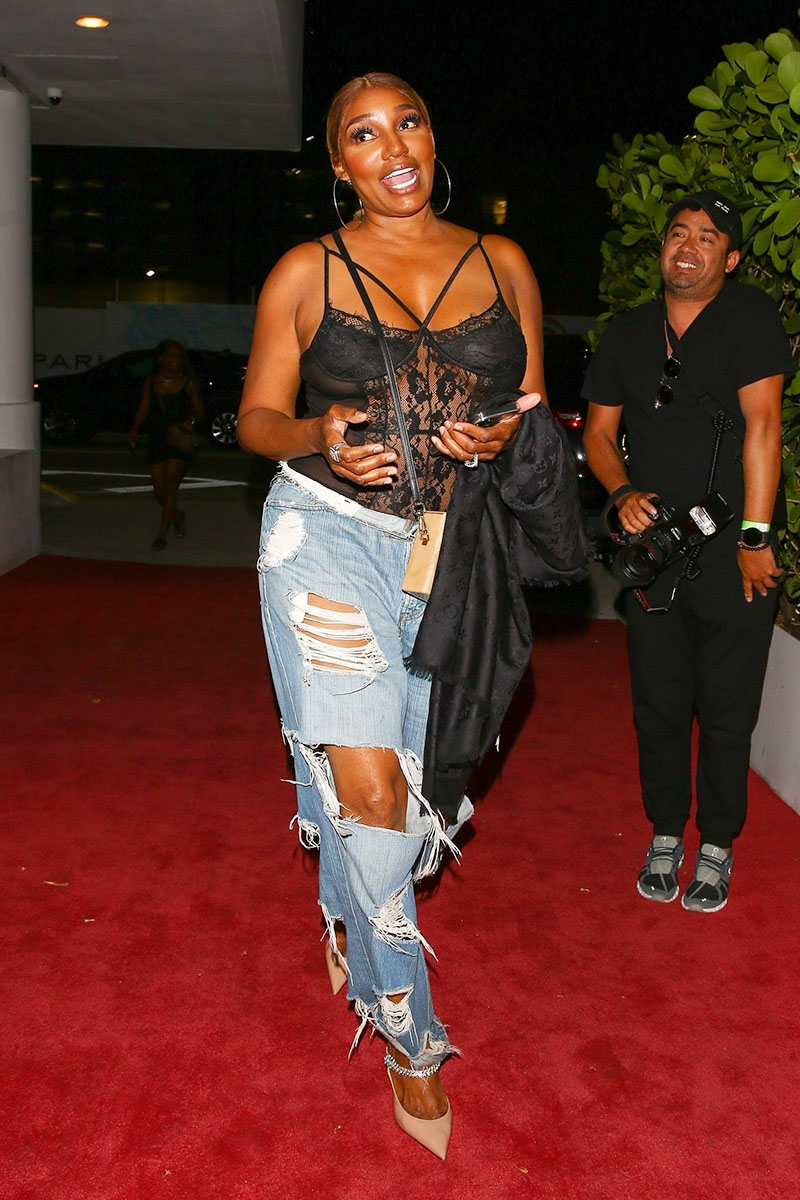 The guys in Miami refer to NeNe as a "brick house" because she's thick but not obese.
NeNe recently expanded on her claims that she was "silenced" and "blacklisted" by Bravo's executives, including Andy Cohen.
"I was constantly being retaliated against, being blacklisted, not able to work, being silenced," she said after filing a lawsuit against the network.
NeNe defended herself against allegations that she was difficult to work with.
"I haven't caused any problems on any sets. Everybody I've ever worked with, I've had a good work relationship with except for this group of people."
NeNe filed a discrimination lawsuit naming Cohen, NBCUniversal and Real Housewives of Atlanta production companies True Entertainment and Truly Original as defendants, according to PEOPLE.