Fans speculate that Nick Cannon's ex-girlfriend Jessica White is pregnant with his 11th child.
Fans began speculating after Nick posted the cover art to promote his upcoming EP titled Raw&B.
The cover art – appropriately titled "The Explicit Tape" – features Nick sitting between Jessica's open thighs.
He captioned the post:
"Raw&B will be officially released this Friday May 20! And I got another special announcement coming soon #rawandb #ncrdible [sic]."
Then Jessica posted the album's tracklist and added: "Raw & B track list, Nick and I have a very special announcement coming Friday."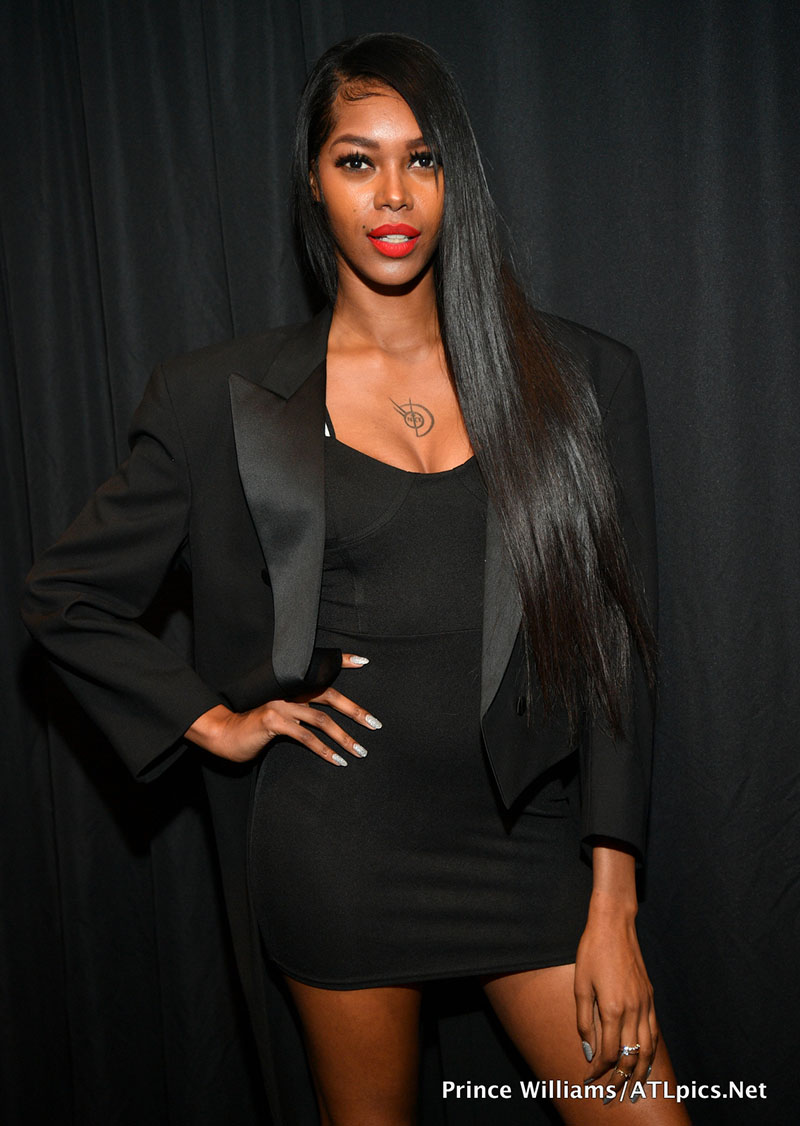 That prompted social media users to speculate wildly that she is pregnant with Nick's 11th child.
In April, Jessica took to social media to express her desire to get pregnant again following a miscarriage.

RELATED: Nick Cannon Expecting 9th & 10th Children with Alyssa Scott & Lanisha Cole

Nick is always eager to impregnate the willing. He is already expecting his 8th baby with Bre Tiesi; his 9th child with ex Lanisha Cole; and his 10th baby with his late son Zen's mom, Alyssa Scott.
Nick previously told E! that his upcoming music is inspired by his personal life.
"One thing about music that's different from my show or when you hear me speak about [my life] – I'm turned on in those moments, I'm up here, I'm on the highest frequency of trying to entertain. But music is darkness in the studio, I'm writing, I'm reflecting, I'm crying. I'm perfecting.

"I'm being more open and vulnerable than I've ever been. So I think through this, people will actually get a chance to understand me more — because I know I'm difficult to understand, I know I'm unorthodox in many manners, I know I'm not ordinary or typical by any means."