The Los Angeles County district attorney declined to file felony charges against the man who attacked Dave Chappelle onstage on Tuesday.
Isaiah Lee, 23, was arrested by LAPD after he tackled the 48-year-old comedian during his set at the Hollywood Bowl Tuesday night.
Chappelle was performing as part of the "Netflix Is a Joke" festival when Lee rushed onstage. Police say he was armed with a replica gun with a knife blade inserted in the barrel.
Chappelle was not injured.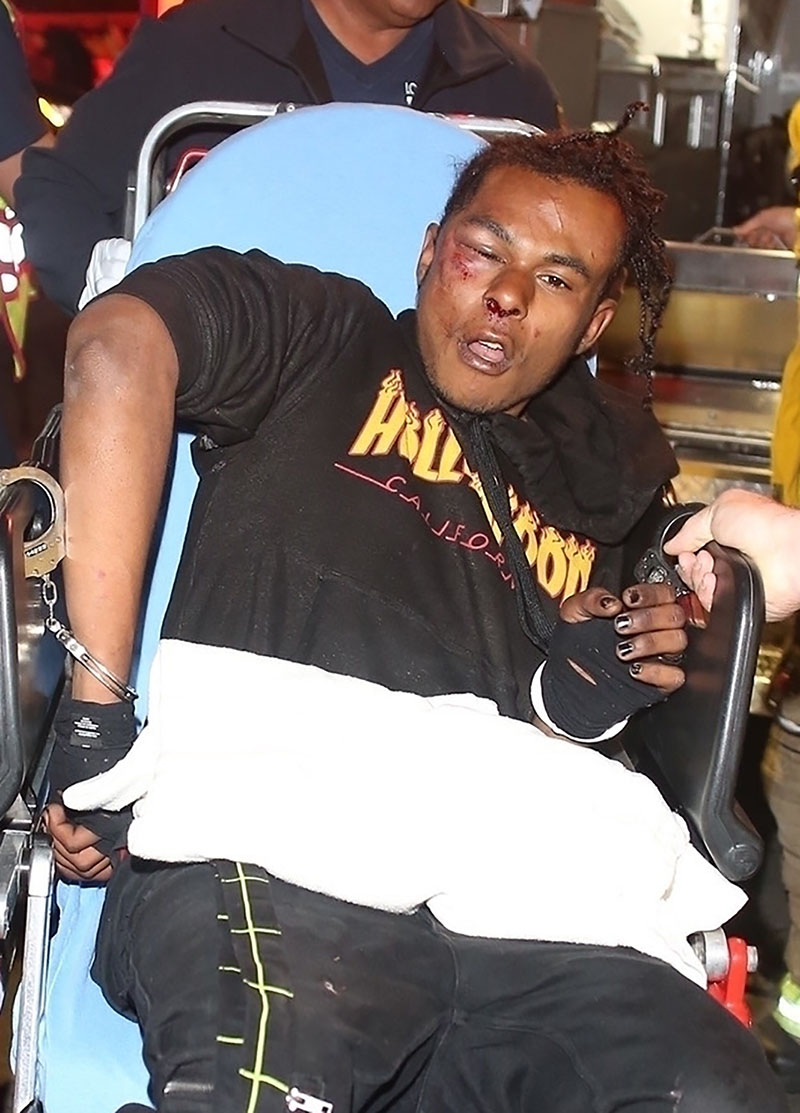 Lee was roughed up by security and suffered a dislocated shoulder, a swollen eye and facial lacerations. He was transported to a hospital for treatment, then booked on an assault with a deadly weapon charge. He is being held on $30,000 bond.
Despite being armed with a deadly weapon, the country district attorney's office said "the evidence as presented did not constitute felony conduct."
The case was referred to the Los Angeles attorney for possible misdemeanor charges instead.
A spokesperson for Chappelle said he is cooperating fully in the investigation, and he won't let it overshadow the record-breaking performance at the Hollywood Bowl.