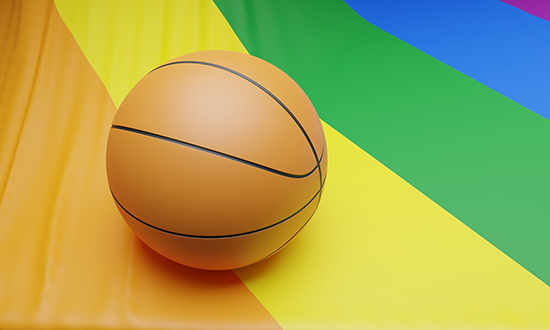 Phoenix Suns' VP Ryan Resch made NBA history by becoming the first openly gay executive in the team's basketball operations.
Resch, the Suns' vice president of basketball strategy and evaluation, came out to Suns General Manager James Jones.
Now Resch has set his sights on a new goal: to normalize homosexuality in the National Basketball Association.
Ryan Resch is the first person to do it because he wants to normalize "the existence of gay men and women on the basketball side" ???? pic.twitter.com/czMXs9oOTc

— Suns Nation (@SunsNationCP) June 25, 2022
"I finally looked at my personal life and I realized just how deeply unhappy I was," he told ESPN. The hardest part then was saying, 'What are you afraid of? Why are you actually afraid to admit who you are and tell the world who you are?'"
"I finally told myself, 'You need to stop running away from the obvious, and the obvious is that you're gay.'"
The 29-year-old wants to pave the way for other closeted executives and NBA players to come out.
"Ultimately my goal is to normalize for people in and out of the league the existence of gay men and women on the basketball side," Resch said.
Resch, who admitted to previously dating women, explained why down-low NBA players are afraid to come out of the closet.
"For a player who's concerned about risking sponsorship, or extremely high-dollar contracts, or dealing with media questions or podium questions when they're in the middle of a playoff run, that's difficult. We don't necessarily provide people in this industry with the privacy, time or space to become comfortable with who they are."