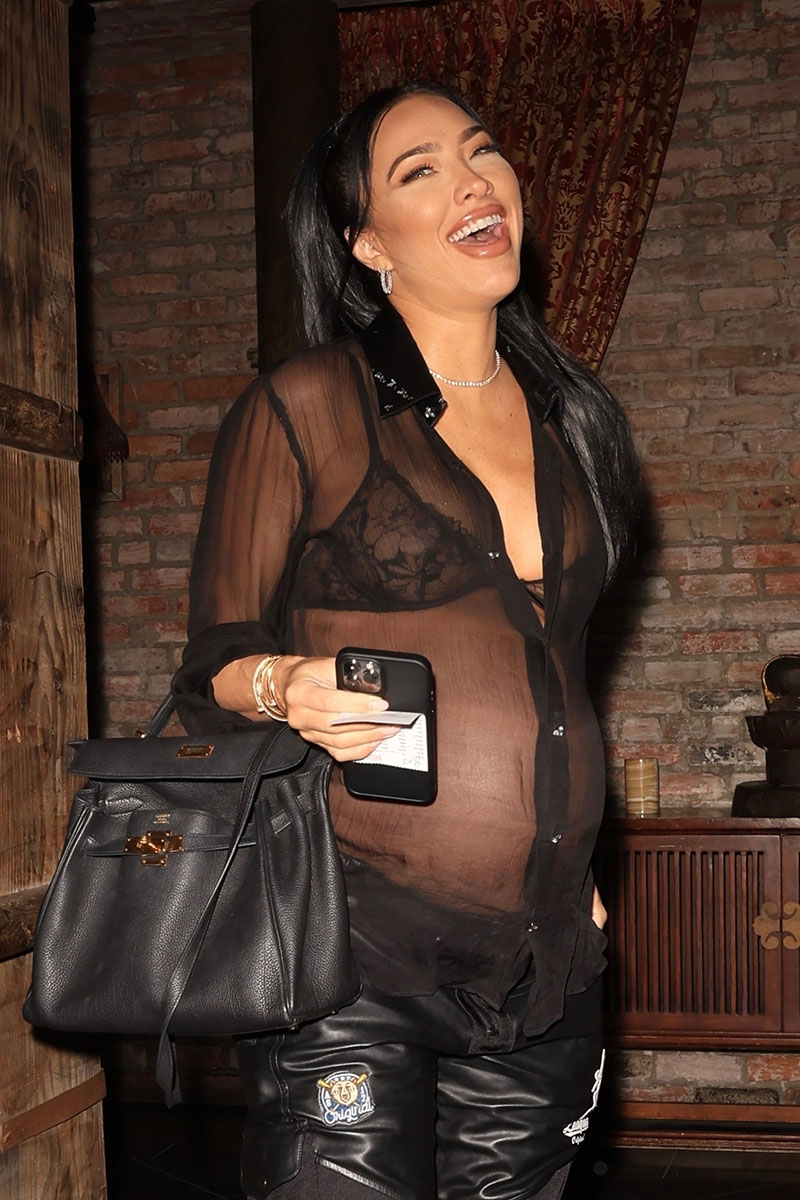 Bre Tiesi gave birth to Nick Cannon's 8th child, a boy, Eurweb.com reported. Bre announced the natural home birth in a series of photos on her Instagram page on Monday.
One photo shows the exhausted 31-year-old model holding her newborn son while Nick cut his umbilical cord.
She captioned the photo gallery:
"I did it. An all natural unmedicated home birth. This was the most humbling / limit pushing yet awakening and completely empowering experience. I can't thank my team enough for delivering my son safely. This experience has changed me forever and I couldn't of asked for a more amazing and supportive partner. Daddy showed the f up for us.. I couldn't of done it without you. I can't believe he's here."
Bre also documented the childbirth process in a YouTube video.
She wrote:
"I have documented my pregnancy, natural induction, labor, delivery as well as more information and resources for doulas midwife's and hypno birthing. It's Real RAW and I hope It helps anyone considering an unmedicated home birth."
The baby is Bre's first. Nick confirmed he is expecting three more babies in 2022.
Bre married former NFL star Johnny Manziel in 2018 but they separated in 2019.
Watch the video below.