A NYC store has taken the unusual step of locking up canned meat to prevent rising theft during the recession.
Spam canned meat is popular with shoplifters and homeless people because it is cheap, nonperishable, and doesn't require refrigeration to stay fresh.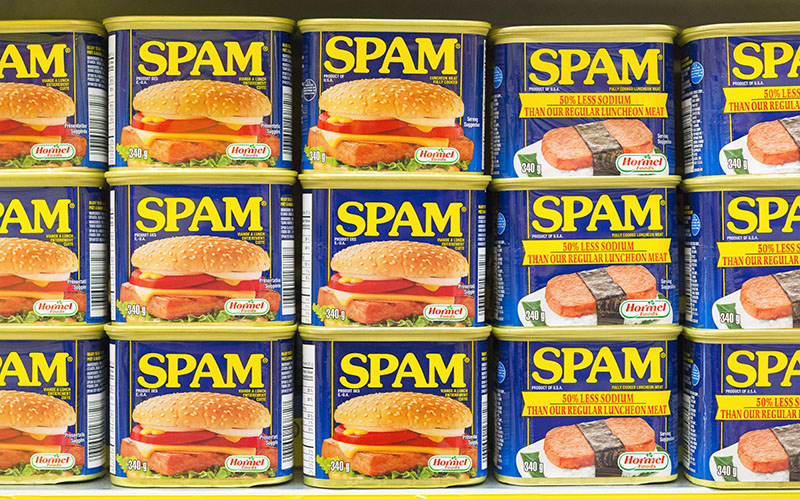 Spam canned meat is marinated in chemical preservatives to keep the meat from decaying for years while it's inside the airtight can.
As inflation rises, stores are locking up specific items to make it harder for thieves to steal. Shoppers were surprised to see cans of $3.99 Spam locked in translucent anti-theft cases at a Duane Reade location in NYC, according to the New York Post.
The thoroughly revamped loss-prevention regime at the Port Authority Duane Reade has finally created something of beauty, a sort of Jeff Koons homage. pic.twitter.com/gtlpzY2l9G

— willy ?? (@willystaley) July 28, 2022
"To put Spam in a cage is stupid — and kind of insulting to the customers that would buy it," shopper Dennis Snow said, according to Fox News.
A can of Starkist Tuna, which sells for $1.89, is also locked up at the city's Port Authority bus depot where crime has spiked 52%, Fox News reports.
The most commonly stolen items include cigarettes, over-the-counter medications, contraceptives, liquor, teeth-whitening strips, and health and beauty products, according to MSN News.