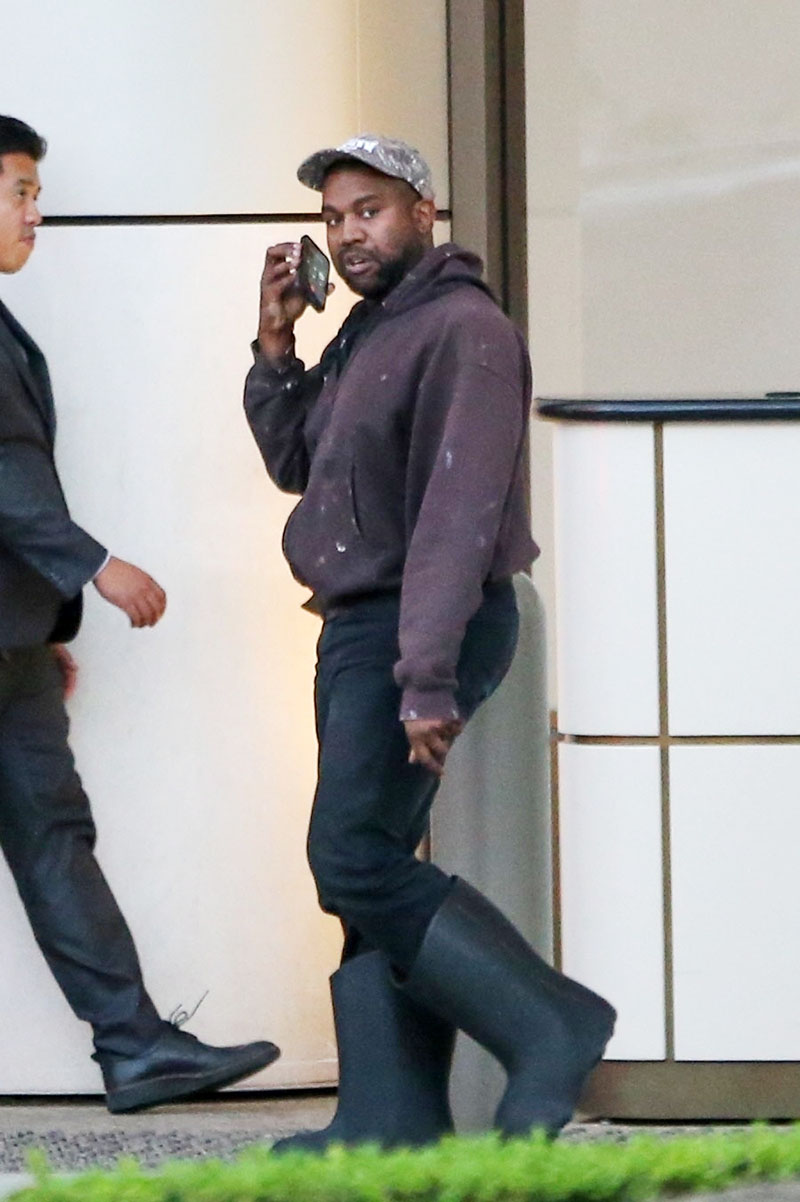 Ye, formerly Kanye West, called out George Floyd's baby mama after she filed a $250 million lawsuit against him for saying Floyd died of a drug overdose.
Ye was criticized for statements he made during a now-deleted "Drink Champs" interview earlier this month.
In the 3-hour interview, Ye claimed Floyd died from a fentanyl overdose — not a knee on his neck — during an arrest in Minneapolis, Minnesota in 2020.
Roxie Washington, mother of Floyd's daughter, Gianna, announced she was suing the hitmaker for $250 million on behalf of the minor child.
Ye responded to Washington's claim in an Instagram post over the weekend. He reminded her that he donated $2 million to Gianna before the city of Minneapolis settled with the family for $27 million.
"Now for Roxie Washington and Roxie Washington ALONE. I gave 2 million dollars out of my pocket for the family. To help George's daughter…Your daughter!"
He also had a few words for the Black Lives Matter organizers who apparently used Floyd's death to enrich themselves.
"You're either being controlled or you're greedy," he told Washington.
"How much did BLM give???? Many gave words. I ACTED. Now because of words you want to sue me for 250 million dollars… when I'm going through an Economic lynching. A Digital Lynching. A Social Credit Score bankrupting. You're either being controlled or you're being greedy…"
He then told Washington:
"But You better get you some business… 4 GOD get mad. This is how you try someone who was there for your family???? You will never get money from no one else."
Ye "humbly" apologized to the Floyd family in his post.
"To the Floyd family: I apologized to you and the black community for my comments on Drink Champs. Humbly… Now Come get Roxie before she mess up all y'all money. The Bible is the umbilical cord… Stay Connected."
Floyd's brother, Philonise, backed off on his threat to sue Ye and his advisor Candace Owens after she threatened a countersuit.