Black women on Twitter are blaming Black men after Stacey Abrams lost the governor's race in Georgia.
Gov. Brian Kemp defeated Abrams 53% to 45% in the midterm elections on Tuesday.
Black women quickly blamed Black men for not carrying Abrams across the finish line.
One outraged Twitter user wrote, "Black men are f—— disappointing. Y'all literally didn't vote for Stacey Abrams. Y'all sick."
Another user wrote, "Dear Black Men in Georgia:
Since your sorry asses couldn't be bothered to get Stacey Abrams to the Governor's Mansion, F*** YOU KILLER MIKE…"
And a third person tweeted: "It's the Black Men constantly on this app belittling a black woman… & stating they did not vote for Stacey Abrams. Y'all so misogynistic & it's disgusting."
Other Twitter users argued that the discord between Black men and women is exactly what Stacey Abrams wanted when she targeted the Black male demographic during her failed campaign for governor.
Black female activists are not deterred by Abrams' loss, according to theGrio.com.
Democratic strategist Ameshia Cross told theGrio, "It's heart-wrenching to watch this, because just a few years ago, [Abrams] was the shining star there."
Civil rights leader Maya Wiley told theGrio she wasn't "surprised" Abrams lost. "We knew that it was going to be a close race and an uphill battle," she said.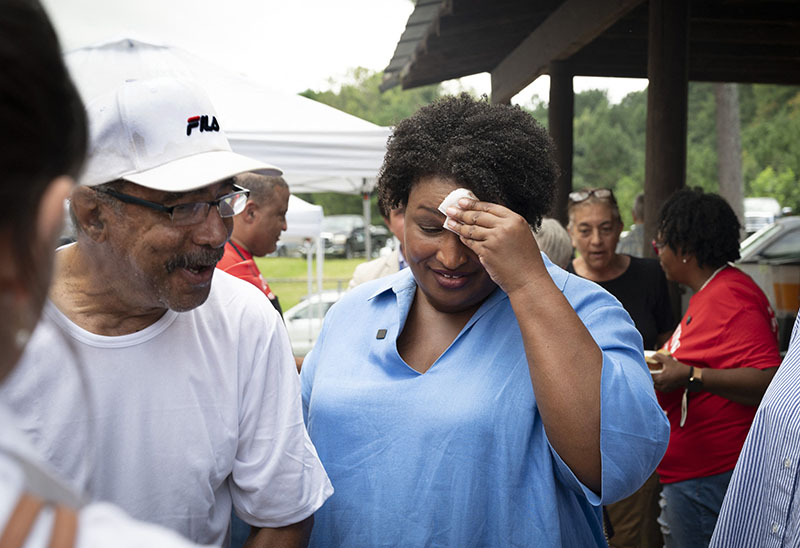 Wiley said Abrams and others like Florida Democrat Val Demings will not disappear after their losses.
"We're not saying goodbye to any of these powerful leaders who ran for office and who will not disappear on the landscape of a just and fair country for Black people."
Question: Did Black men fail Stacey Abrams, or was she a terrible candidate?