A key witness in Tory Lanez's criminal trial is nowhere to be found. Megan Thee Stallion's former bodyguard Justin Edison (R) went missing after he was called to testify in court last week.
Tory, pictured with his 5-year-old son Kai'lon at court on Wednesday, is on trial for shooting Megan in the foot after leaving a party at Kylie Jenner's Calabasas mansion in July 2020.
The "Body" rapper, real name Megan Pete, initially told police she was cut by glass because she didn't want to snitch on her ex-lover.
Justin, who was not present when the shooting happened, was called to testify because Megan's ex-bestie Kelsey Harris – who was there that night – sent him a text message just minutes after the shooting.
Megan Thee Stallion's former body guard is missing the day of his scheduled time to testify against Tory Lanez in court. Police are investigating pic.twitter.com/nd2760IQBr

— SAY CHEESE! ?? (@SaycheeseDGTL) December 17, 2022
Megan's attorney, Alex Spiro, tells TMZ, "We recently learned that Justin Edison went missing right before he was scheduled to appear in court. The LAPD is currently looking into his disappearance, and welcome any information about his whereabouts."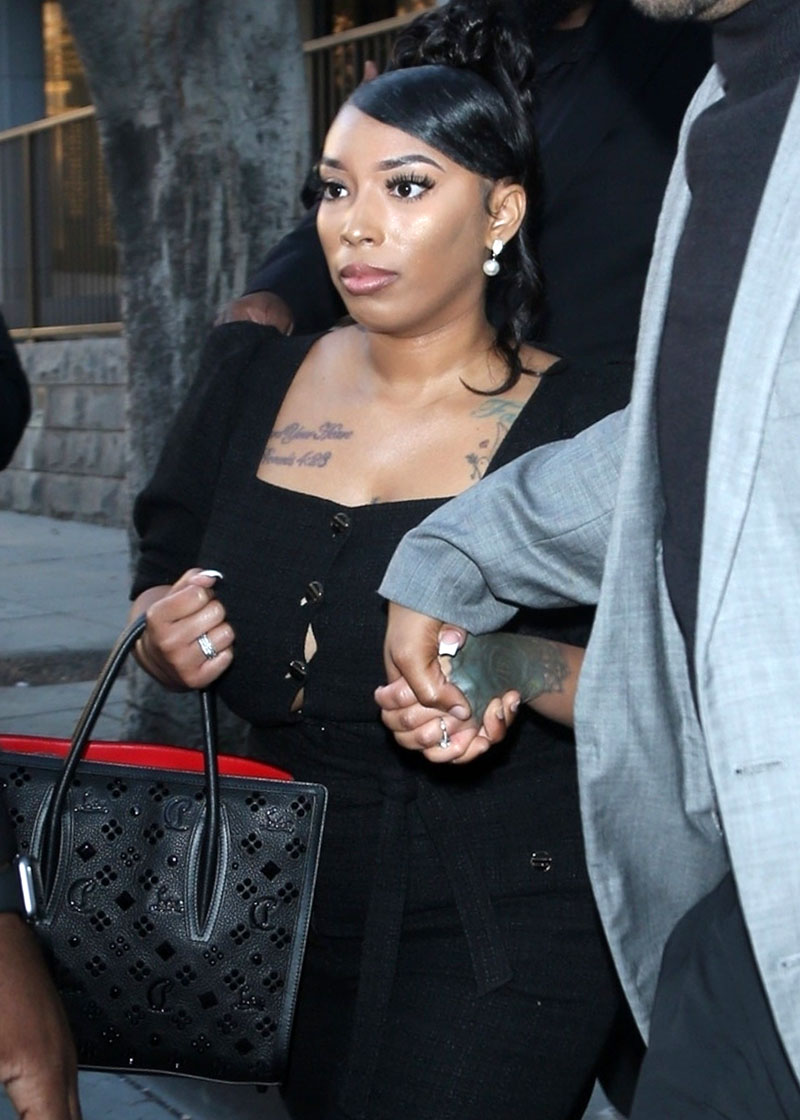 Prosecutor's have Kelsey's text messages, but they still wanted Justin to testify about what she allegedly told him.
Prosecutor Alexander Bott showed the jury the text messages that Kelsey sent to Justin at 4:27 a.m., roughly five minutes after the shooting:
"Help"
"Tory shot Meg"
911."
Kelsey refused to testify against Tory during her appearance in court last week. She pled the fifth multiple times when asked about the shooting. She claimed she didn't see Tory shoot Megan.
However, the prosecution was prepared to prove she perjured herself in court. They played audio of Kelsey saying she witnessed Tory shoot the rapper following an argument.
According to TMZ, Justin's own attorney hasn't heard from him since Thursday, Dec. 15.
Megan held tightly to Justin's muscular arm during a nightclub appearance in Atlanta on August 17, 2020 — about a month after the shooting.
Tory's bodyguard and driver Jauquan Smith is expected to testify about what he saw that night when the trial resumes on Monday, Dec. 19. It isn't clear if he will plead the fifth, since snitching is frowned upon among hip-hop circles.
Being labeled a snitch can ruin careers and destroy longstanding friendships in the Black community where anti-snitching views are prevalent.