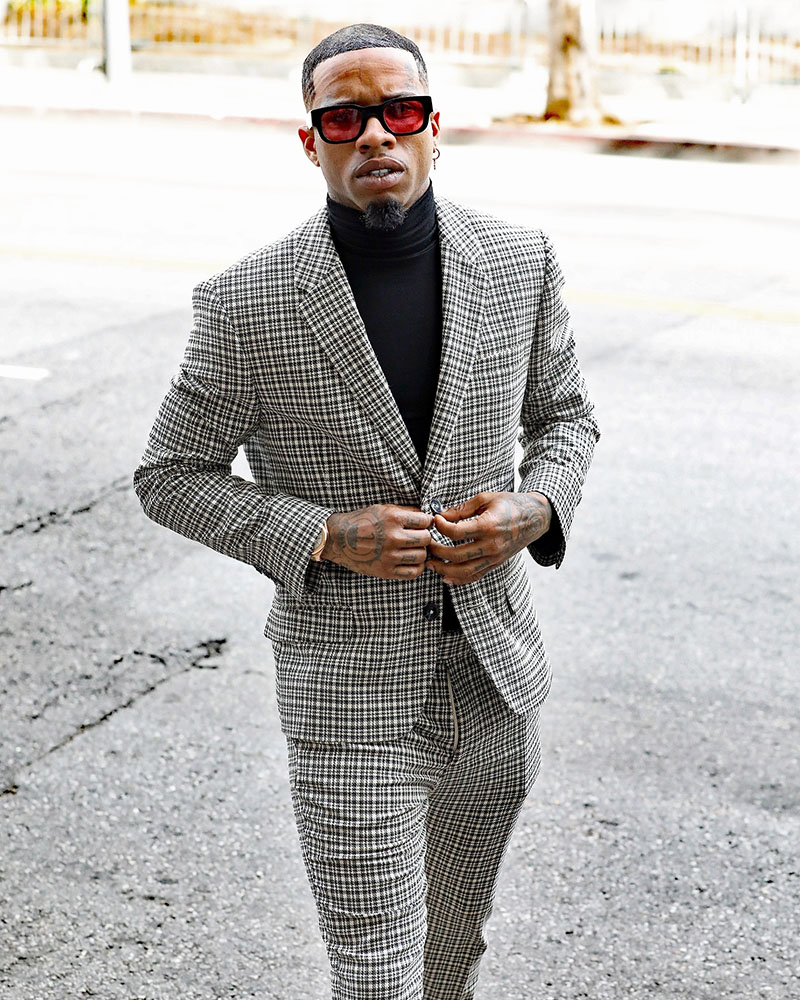 A Los Angeles jury deliberated for less than 24 hours before finding rapper Tory Lanez guilty on Friday.
The jury convicted the Canadian rapper of shooting his ex-girlfriend Megan Thee Stallion, following a party at Kylie Jenner's mansion in July 2020.
Lanez, who was free on $350,000 bond, was handcuffed and marched out of the courtroom, according to Law & Crime senior reporter Meghann Cuniff.
Tory was handcuffed and led out of the courtroom by deputies, wearing his powder pink pants, white turtleneck and longish jacket. There were young children seated with Tory's family in the gallery. One girl who appeared about 8 was crying as Tory's stepmother hugged her.

— Meghann Cuniff (@meghanncuniff) December 24, 2022
As the guilty verdict was read in court, Lanez's father stood up and yelled: "This is a wicked system!"
His wife joined him in hurling abuse at the jurors. Lanez's father implied that Jay Z and Roc Nation paid the jurors to convict his son, since Megan is signed to Roc Nation.
One woman turned and looked at the reporters sitting behind her, including me, and said, "Jay Z is a bitch. Report that: Jay Z is a bitch."

— Meghann Cuniff (@meghanncuniff) December 23, 2022
A minor scuffle broke out between Lanez's father and deputies in the courtroom.
The deputies yelled at us to stay in the courtroom, then we were allowed to leave but as we were filing out we could hear Tory's family in the hallway and a deputy told us the hallways wasn't clear and we needed to go back in courtroom. We didn't get to leave for another few mins

— Meghann Cuniff (@meghanncuniff) December 23, 2022
"I'm calling on the Heavens and the Earth … Roc Nation, you will crumble! I am an apostle of God, and I will be heard." Tory Lanez father as he left

— philip lewis (@Phil_Lewis_) December 24, 2022
On Thursday, Deputy District Attorney Kathy Ta said Lanez shot Megan because he was jealous of her rap success.
"It's the defendant who's on trial, not Megan," Ta told the court in her rebuttal to the defense attorney's closing arguments on Thursday.
"The defendant had a bruised ego because Megan was more successful than him," she told the jury.
"She was disrespecting him as a rapper and that pissed him off. How dare she have the audacity to disrespect him, then get out of the car and walk away from him? So he reasserted his dominance."
Lanez faces up to 22 years in prison at his sentencing hearing on Jan. 23. After completing his prison sentence, Lanez could be deported back to his native Canada.