Jay Z's illegitimate son is one step closer to being named the rapper's biological son and legitimate heir.
Rymir Satterthwaite, 30, first told the world he was Jay Z's biological son when he was 21 years old. But Jay Z has repeatedly refused to provide a sample of his DNA since 2012.
Rymir took his DNA battle to the New Jersey Supreme Court which declined to reopen the case. Rymir re-filed the case in the Appellate Division of the New Jersey Superior Court, which is considering the matter, according to DailyMail.com.
Rymir told DailyMail.com that he wants nothing more than to see "justice served" and that he knows he will win because the law is on his side.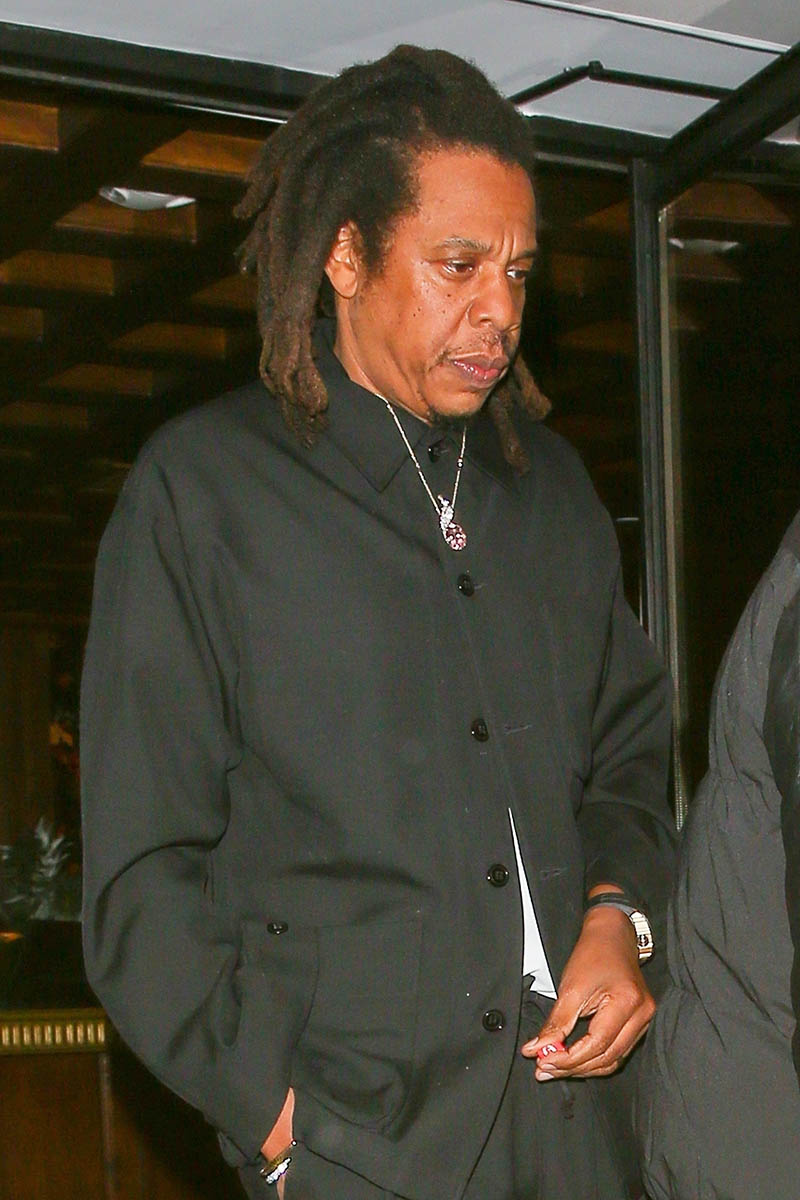 Rymir accuses the 53-year-old rapper of abusing the court system for more than a decade. He said he wants nothing more than for the rapper to acknowledge him as his son.

RELATED: Jay Z's Son Blasts His Father; 'I Get Mad!'

"I hope that Jay-Z would want to be a part of my life, if that is God's will," Rymir said.
"I won't stop fighting for this until I win. And I will win because the law is on our side."
Rymir alleges that his mother, Wanda, and the promiscuous rapper had a one night stand in the early '90s. Jay Z has never denied the fling, but he refuses to take a DNA test.
Sadly, Wanda passed away in 2016 without ever learning who the biological father of her child is.
Another man who Wanda was intimate with was ruled out as the biological father — leaving only Jay Z — who has dodged every attempt to get his DNA.
Civil rights groups NAACP and ACLU sent multiple letters to New Jersey state legislatures demanding that Rymir get due process.
Jay has only claimed his three children with pop singer Beyonce Knowles-Carter.
In a letter to DailyMail.com, Jay Z's attorneys wrote:
"The allegations have been previously reviewed thoroughly by the courts and have been refuted. I am sure that will be the outcome of whatever filings Mr. Satterthwaite may be currently considering."
In 2011, it was reported that Jay-Z fathered another son with a Trinidadian model, Shennelle Scott. Shenelle traveled to New York to allegedly file a paternity lawsuit. However, before she could file, she and her son were quickly dispatched back to Trinidad, where a brand new home awaited them. Shenelle has never public discussed Jay Z.
The rapper's team dismissed the reports of a love child with Shenelle as "ridiculous rumors."