Nick Cannon says he doesn't have to pay child support for his 11 children by 6 women.
The father-of-12 says his bank accounts hold "plenty of money" and he's a willing provider of his 11 surviving children. "My money is they money, they money is my money," Nick told Instagram blogger Jason Lee.
Cannon said he pulls in $100 million annually and he spends more than $3 million a year on his kids: Moroccan and Monroe, 12, Golden, 6, Powerful, 2, Zion and Zillion, 1, Legendary, 10 months, Onyx, 8 months, Rise, 7 months, and Halo, 5 months.
His son with Alyssa Scott, Zen, died of brain cancer in December.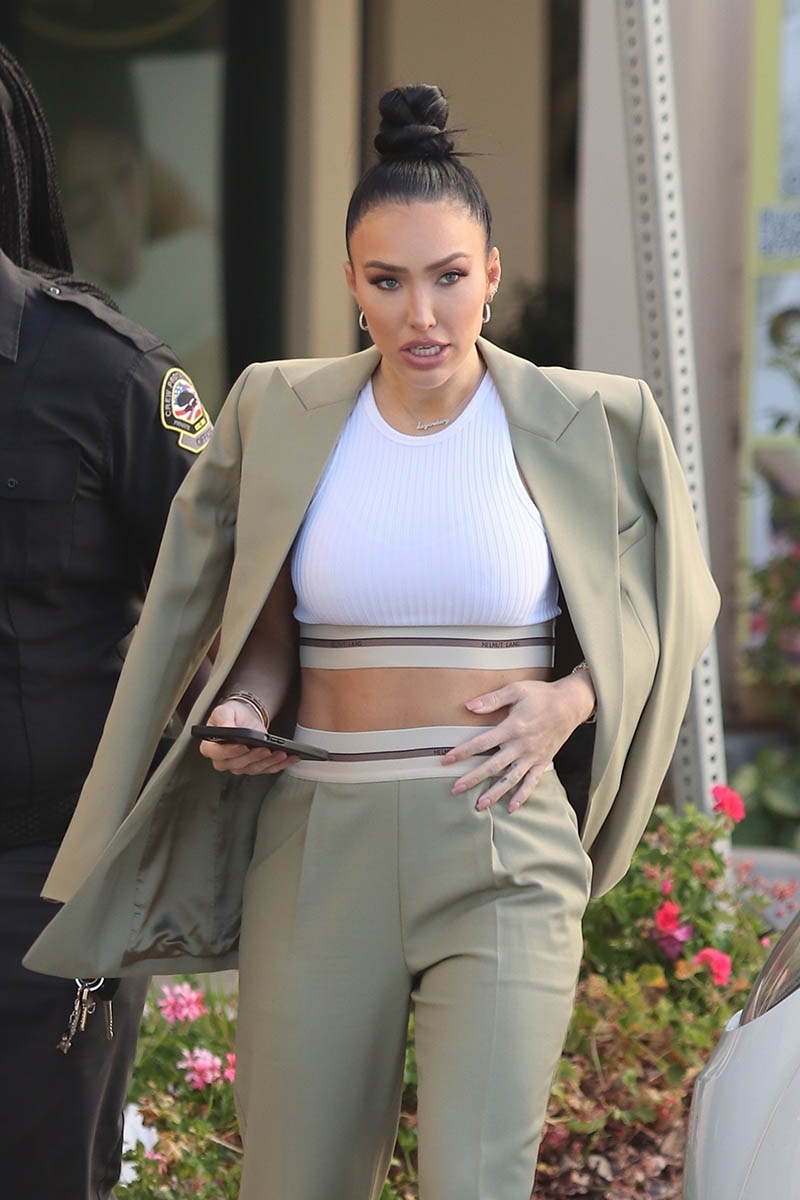 Nick's comments came after baby mama Bre Tiesi, 32, made headlines for saying on an episode of "Selling Sunset" that Nick doesn't have to pay child support because he has too many kids.
"The way it works is, like, after 10 [kids], the court can basically say he can't afford to pay child support," the real estate agent told co-star Amanza Smith.
"Because he is who he is, they could say, 'We know you can afford X amount for each household,'" she added.
Nick (pictured with Britanny Bell) said that he doesn't "care about" protecting his assets and he places more value on his energy.
"I believe true currency is your energy," he said. "I wish I could make a contract [that says], 'You cannot take this much of my energy when you leave.'"
He continued: "Money comes and goes. I always tell people, 'Money don't make you happy. Happy makes you money.' So I'm always going to be good, and every dollar that I make is for my family."
Nick may have upset his other baby mamas when he revealed which child he spends the most time with.
The "Wild N' Out" host said he favors his 8-month-old daughter Onyx Ice Cole Cannon.
"My beautiful daughter Onyx, that's probably the child that I spend the most time with, really," he told Lee.
"I'm with her at least three times a week, for the full day."
Nick said Onyx's mom, LaNisha, "gives me the respect".
"I appreciate that LaNisha gives me the respect enough to allow me to have her, really, as equal amount of time that she does."
"LaNisha and I have a super strong understanding and our co-parenting operation is so solid. If you see me on Mondays, Wednesdays or Fridays, my daughter's right next to me."
Nick said he even has a nursery in his office for Onyx. But he said his time with his favorite child doesn't conflict with the time he spends with his other children, as "they're in school, they're babies."
Nick left out Onyx's name when talk radio host Howard Stern asked him to list all of his children in an interview last month.
Nick said Howard confused him by interrupting him as he named the children.