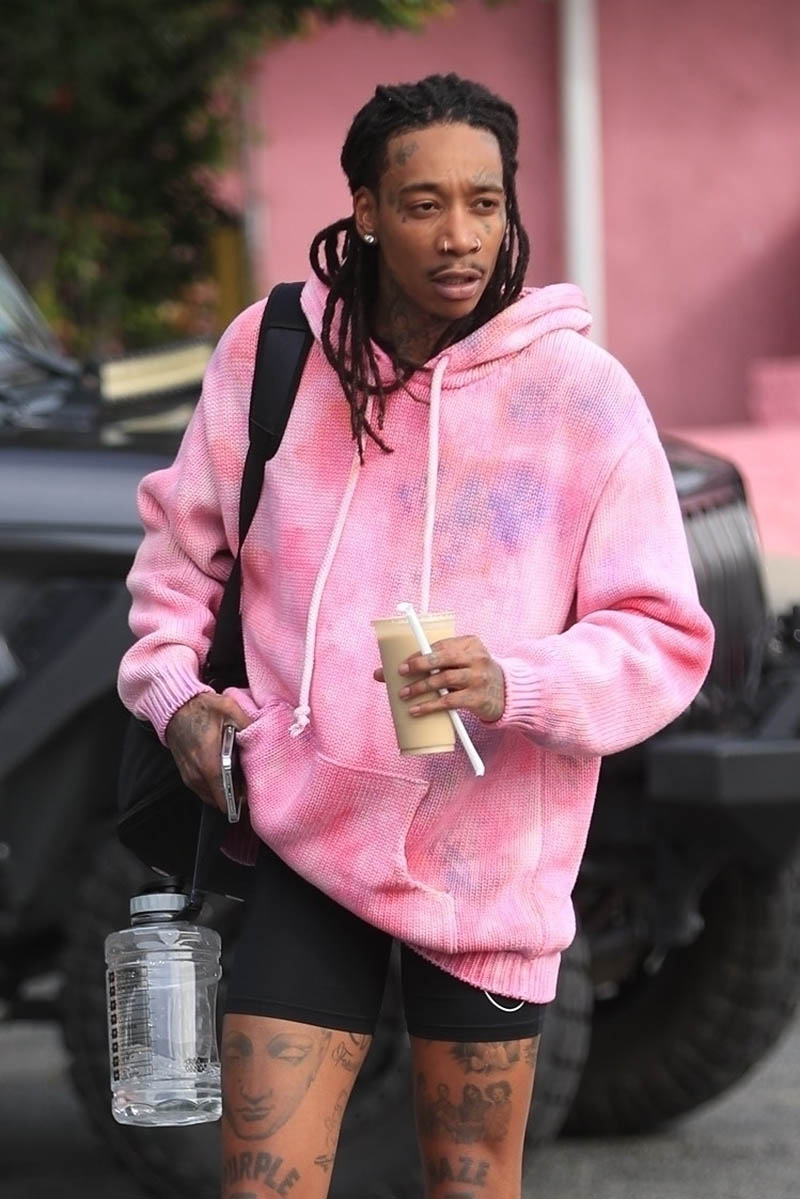 Rapper Wiz Khalifa is recovering at home after suffering a pelvis injury while working out at the gym.
The "Say Yeah" rapper suffered a "small rip in the cartilage" in his pelvis during a mixed martial arts session with his trainer.
He shared videos on social media on Friday that show him slowly walking with 2 canes. He told his fans that the injury "f–kin hurts and pain medicine ain't helpin."
Small rip in the cartilage of my pelvis but I'll be right back. pic.twitter.com/kufZleHw4X

— Wiz Khalifa (@wizkhalifa) June 24, 2023
"Told the lady i ain't need no help then proceeded to f–k my back up," he wrote in a separate tweet.
Wiz's fans wished him a speedy recovery.
"Wishing you the best recovery," one person tweeted. "You're always spreading positive vibes so I'm trying to spread some to you!"
He later said, "The pain isn't from the actual tear so soon as the spasms stop i should be Gu Wop. Ima finna have super hips after this."
On Saturday, Wiz posted a new clip that showed him walking without the assistance of canes.
"4 legs was cool but i like two better," he captioned the video.
4 legs was cool but i like two better. pic.twitter.com/ui0tn6Cwbj

— Wiz Khalifa (@wizkhalifa) June 24, 2023
In another statement, he said: "I'm so proud to join forces with the Professional Fighters League. I've been doing MMA training for years now, and am also the biggest MMA fan."