Actress Vivica A. Fox stunned in a blue swimsuit while vacationing with friends and family in Barbados! The 59-year-old "Kill Bill" star was seen enjoying life on board a luxury yacht in Northern Barbados.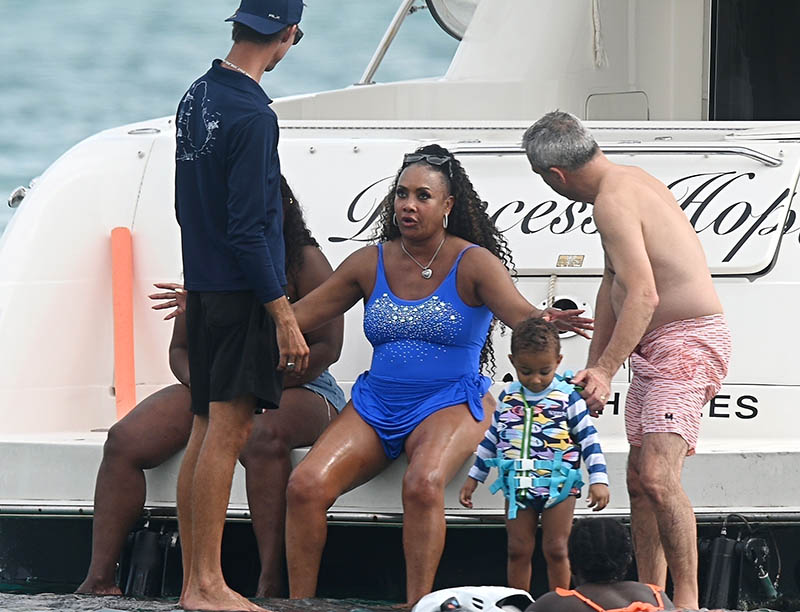 Paparazzi photos showed her chatting with a young man and socializing with her family and friends on board the yacht.
At one point, Vivica turned and flashed her cheeks at the paparazzi!
Vivica is starring in a new comedy film with actor Jamie Foxx titled Not Another Church Movie. Jamie plays God opposite Mickey Rourke who plays the Devil.
Earlier this month, Vivica said she "jumped at the chance" to host the new true crime series The Interrogation Room.
"I've always loved these kinds of shows so much that I had to stop watching them before I went to sleep because they would creep into my dreams!" she told Closer Weekly magazine. "So, when they contacted me, I was like, 'I love it!'"
She continued: "I was like, 'I'm going to play detective again. I loved to be able to put my detective hat back on."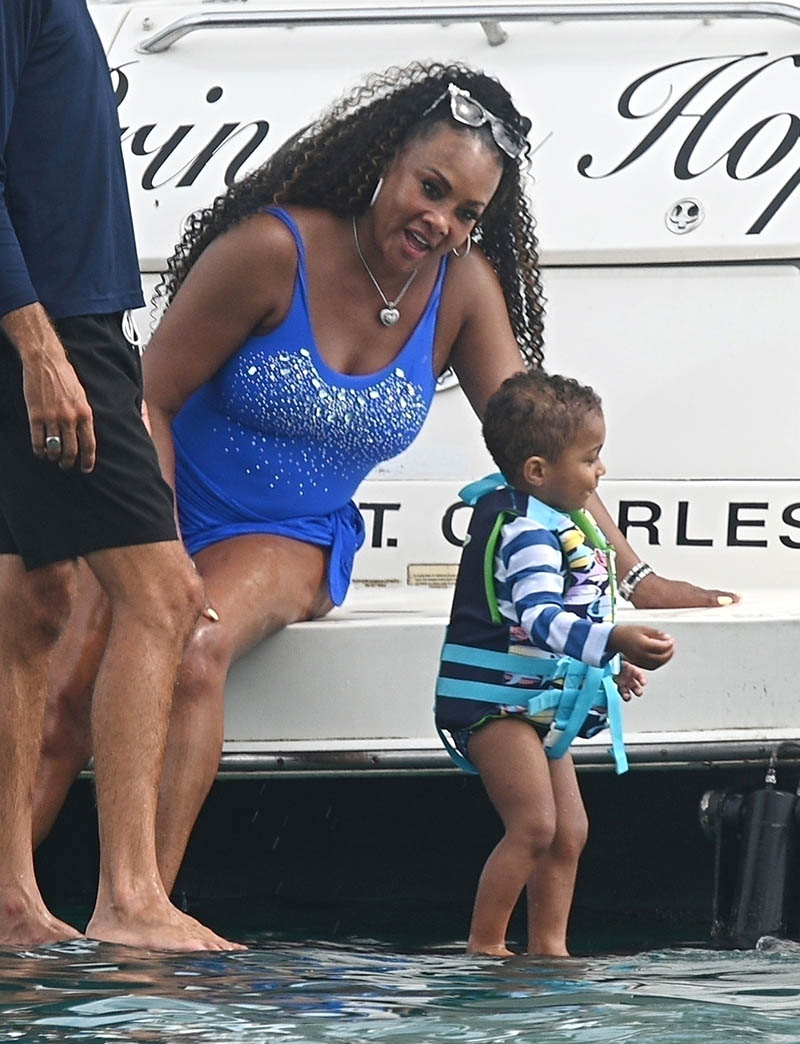 Vivica said she's learning to slow down and take time to recharge her batteries.
"I'm learning. I used to be such a workhorse that I did six projects back-to-back. Now I call my agent and say I need time off," she tells Closer. "I love spending time with my family and traveling. I just recently went to Paris, where I got to see Beyoncé in concert. It was so epic."
Vivica is currently single and looking for love. She previously dated rapper 50 Cent and friend of the blog, Omar "Slim" White.