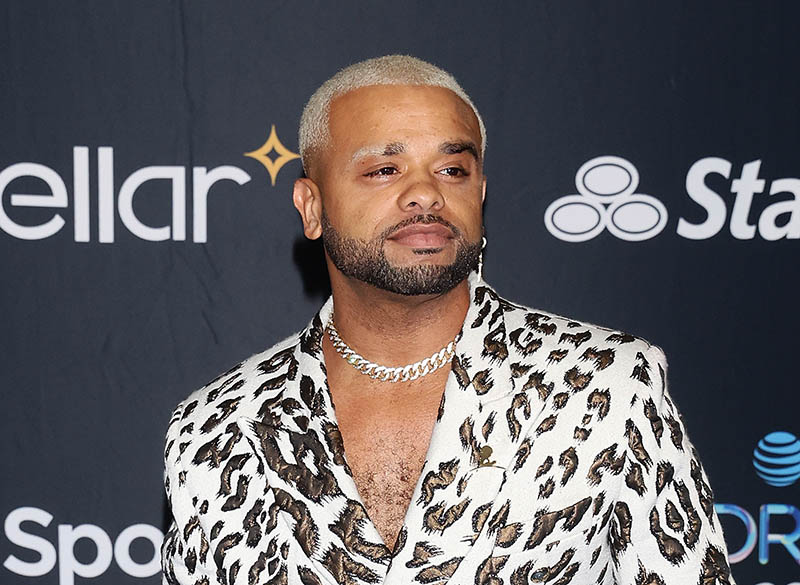 Raz-B is back in the blog headlines. This time he's in a viral video that shows him dancing provocatively to Shazam Conner & H-Town's new single "Strokey Doke."
Raz-B, real name De'Mario Thornton, 38, shed his clothes during the wild dance-off competition on Instagram.
In the video, the former B2K singer wears only a MAGA hat, bikini briefs and what appears to be big yellow boots by MSCHF.
Um is Raz B okay? pic.twitter.com/iFNyRhKApF

— ?????????? (@DarcelleSis) September 8, 2023
"Strokey Doke" was No. 1 on iTunes as of Saturday. The single was produced by H-town founding member Solomon "Shazam" Conner and features vocals by his late twin brother Keven "Dino" Conner.
Dino (left), his pregnant fiancee, and their unborn baby died in a car crash in 2003. He was 28.
Dino's surviving daughter, Kayja Rose, was adopted by podcaster Joe Rogan. Kayja is an aspiring singer like her late dad. She is pictured with her Uncle Shazam.
H-town was formed in Houston in 1990 by Shazam, Dino, and their childhood friend Darryl "GI" Jackson.
The group is best known for their hits "Knockin Da Boots," "Emotions," and "Part-Time Lover."