British pop star Adele has confirmed rumors she's married to sports agent Rich Paul. The couple was rumored to have jumped the broom in a secret wedding last year.
The 35-year-old pop star confirmed the rumors at her best friend Alan Carr's comedy show in Los Angeles over the weekend.
A witness told gossip blogger Deuxmoi in an email: "I was at Alan Carr's comedy show in LA tonight and Adele was in the audience. Alan asked the crowd if anyone got married recently and Adele shouted 'I did!'"
Another audience member confirmed: "When he asked if anyone got married recently, she yelled 'I did.' Super cute all around and was super sweet but dipped right before it ended."
The spy added: "Adele was sitting right behind me with a friend having the best time. Her security only came in to bring her snacks. She didn't care if people knew she was there. She was heckling him – they're best friends."
Last month, Rich, pictured speaking with his client LeBron James, addressed marriage rumors in an interview on CBS Mornings. He said of his wife: "She's been great. I think she would agree that we definitely helped each other."
He continued: "I'm in a good space, we're in a good space. Happy. She's superb. She's been great for me. We've been great for each other."
CBS Mornings host Gayle King then asked him about the marriage rumors. She asked whether she should refer to Adele as "Mrs. Paul" the next time she speaks to her.
Rich responded: "You can say whatever you want." He added that his personal life is "not for the media."
Adele and Rich were rumored to have split last year before she dropped $58 million on Sylvester Stallone's Beverly Park mansion.
The queen of breakup songs reportedly canceled her Las Vegas residency shows after she was overheard yelling and screaming at Rich on the phone.
Sources told Page Six that Adele couldn't get through rehearsals because she was arguing on the phone with her "cheating boyfriend."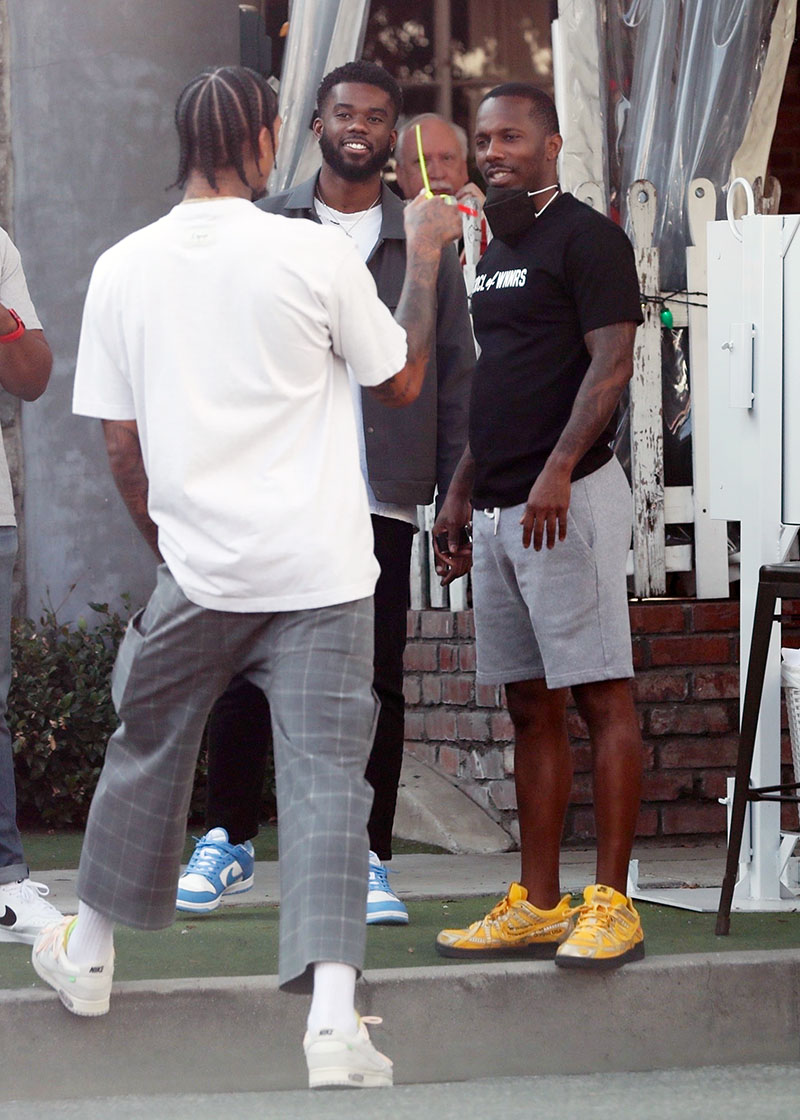 Sources say Rich (right) spends most of his time hanging with his boys or with rumored escorts.
Adele was "shouting and sobbing" on the phone to Paul during rehearsals, a source told Page Six.
"Adele's been crying and couldn't get through a single full rehearsal for the past month," said a source linked to the management team at Caesars Palace in Vegas.