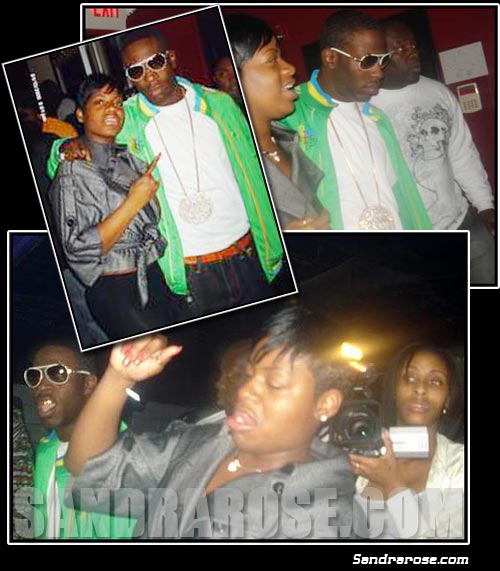 Photos courtesy of Nekita
Thanks to loyal reader Nekita for these pics of Fantasia and Dro at Club Blackties in Raleigh, NC. According to Nekita, Fanty was Dro's "special guest" joining him onstage although she didn't perform.
Nekita said: Now, they could just be friends but they were looking real extra cozy to everyone. And why would she be there anyway as his special guest because she didn't perform. I honestly believe they are a couple.