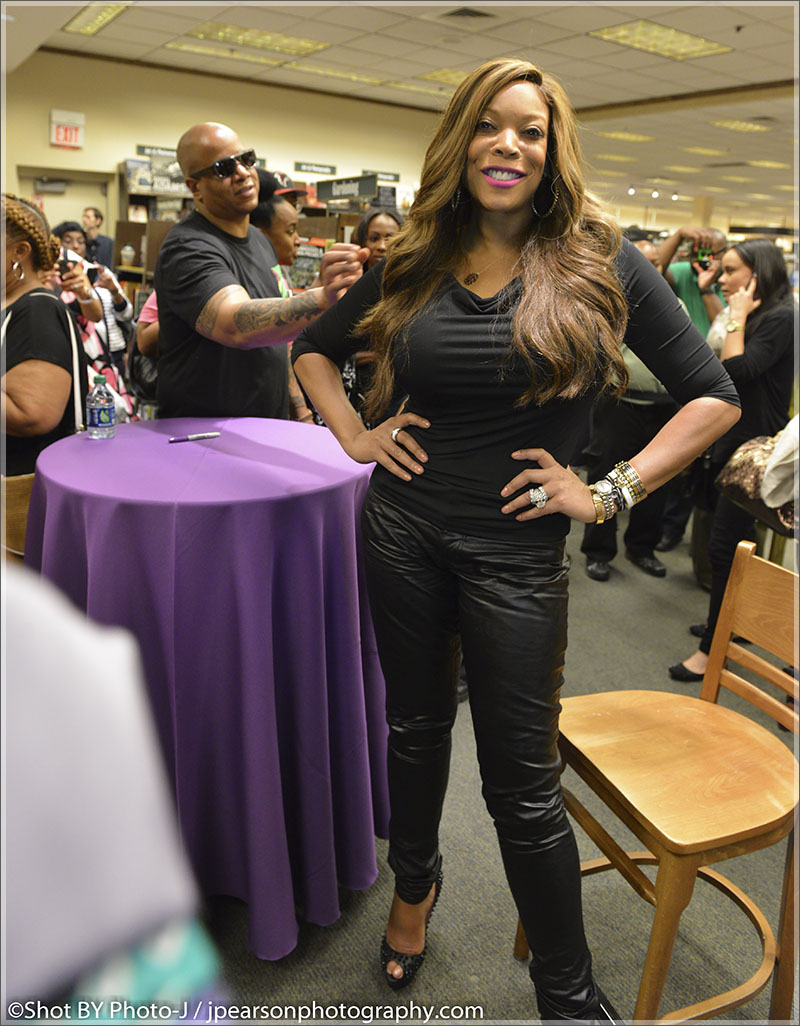 Talk show Diva Wendy Williams is currently on a book tour to promote her latest book titled, "Ask Wendy: Straight Up Advice for All the Drama In Your Life" (Morrow, $25.99). Hundreds of fans flocked to the Barnes and Nobles bookstore in Atlanta on Friday to meet the former radio shock jock. Wendy signed so many autographs that she ran out of books!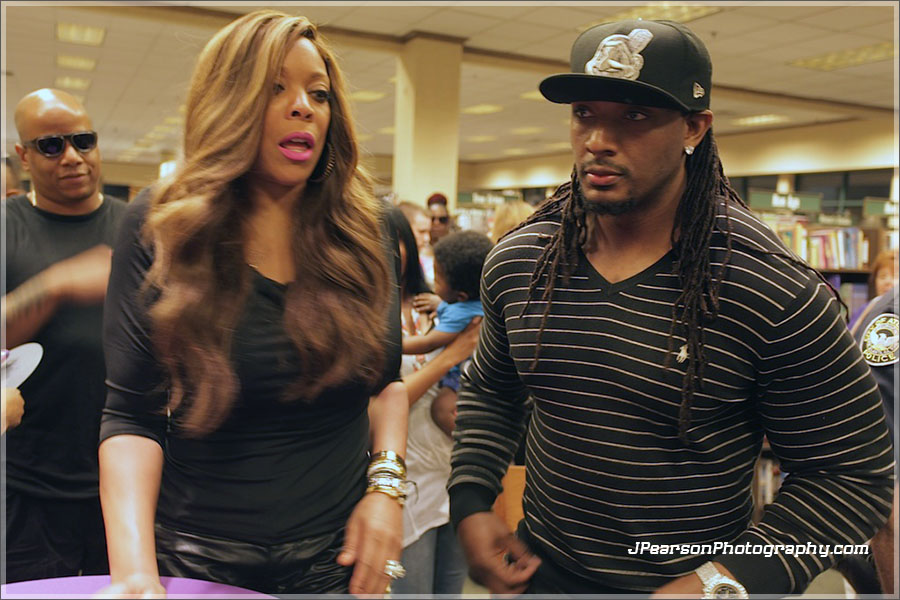 Over 200 of Wendy's books flew off the shelves yesterday. When the books ran out, Wendy signed book covers that will go on the books that were ordered by her many fans Yesterday. Also stopping by to meet the talk queen were Omar "Slimm" White (Vivica A. Fox's ex), pictured above, and reality TV star Walter Jackson (Real Housewives of Atlanta), pictured below with Wendy.
Slimm was kind enough to ask Wendy to sign a book cover for me (since all the books were gone by the time he got there). Wendy was accompanied on the book tour by her husband, Kevin, above left, who watched over her like a hawk every time a man approached.
Wendy must be doing something right to keep her man so attentive! Maybe Wendy reveals her secret in her book?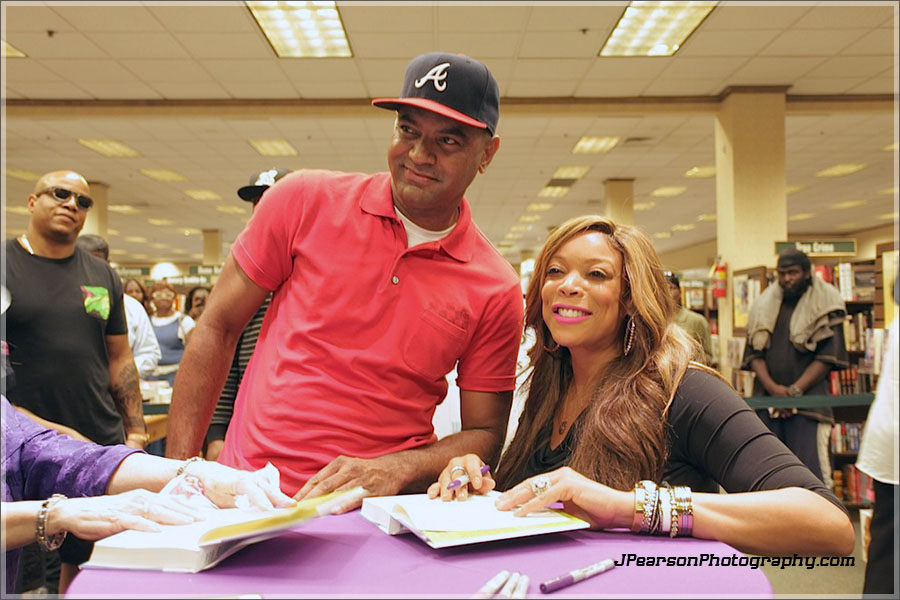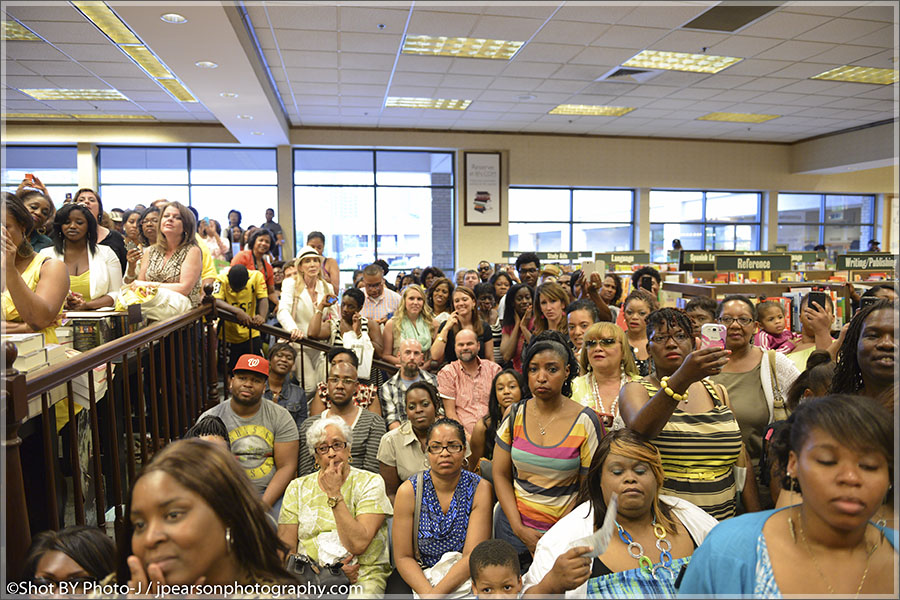 More from Sandrarose.com: