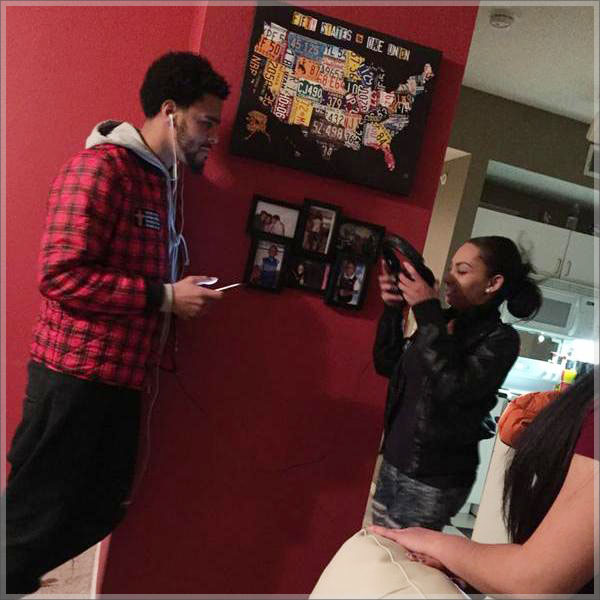 Rapper J. Cole is either very cool or he's hard up for female companionship. The 29-year-old rap artist showed up to a fan's house to play his new album for her — per her social media request.
It's probably just a coincidence that the "fan" was his type — light skinned with long hair. He probably wouldn't have showed up if, say, a dark skinned fan with nappy hair asked him to come over and play his album for her.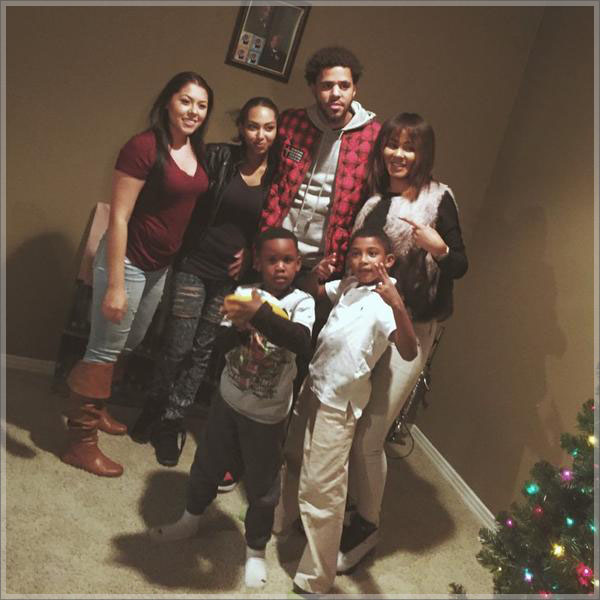 Miss Info suggests the visit was a staged promotion for his album.
The visit was seemingly impromptu after super fan Dalia hit the rapper on Twitter asking to see him while he's in her city, only for him to reply and request her address (okay, maybe struggle rapper tactics aren't so futile after all). Lo and behold, Cole turned up at Dalia's doorstep to play her and her family his upcoming project, which the rest of the world will be able to hear on December 9.

Whether or not this unorthodox campaign will prove to be a commercial success is almost besides the point, because it's turning out to be one of the best feel-good stories in music we've seen in a long time.
More from Sandrarose.com: