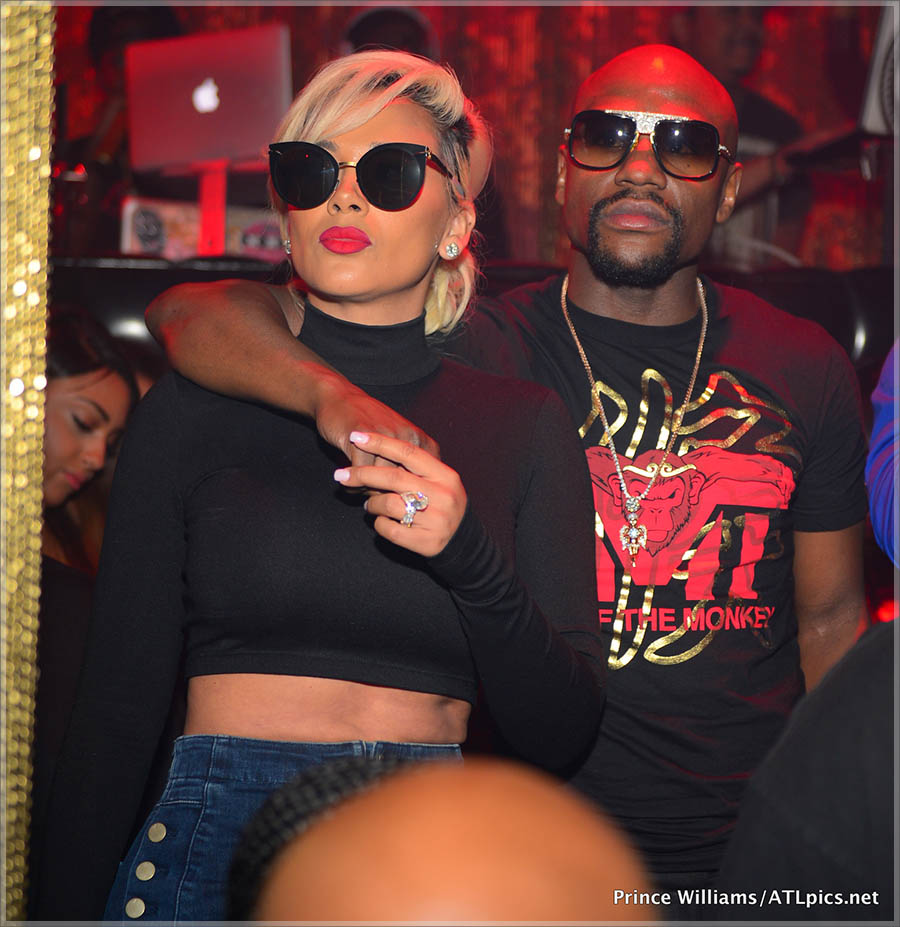 On Sunday night, retired boxer Floyd Mayweather and his current girlfriend (not Keyshia Cole) attended Medusa Lounge in Atlanta. Other celebs in attendance included rapper and reality TV producer T.I. Harris, rap moguls Jeezy and Fabolous, reality TV star Karlie Redd, local rap talent, a handful of Decatur Flavas, and more.
Photo by Prince Williams/ATLPics.net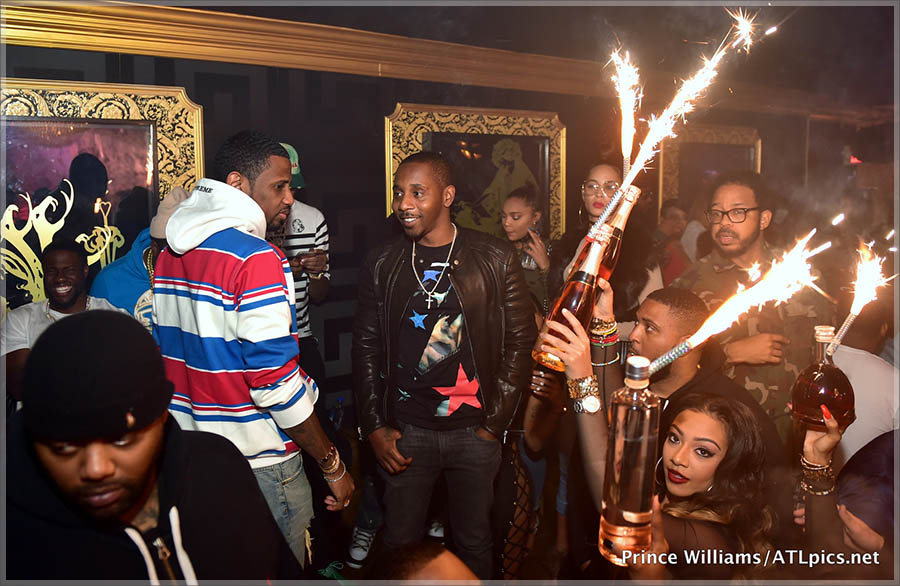 The Medusa Lounge was hosted by Mr. Ruggs, pictured right with his cuzzo Fabolous.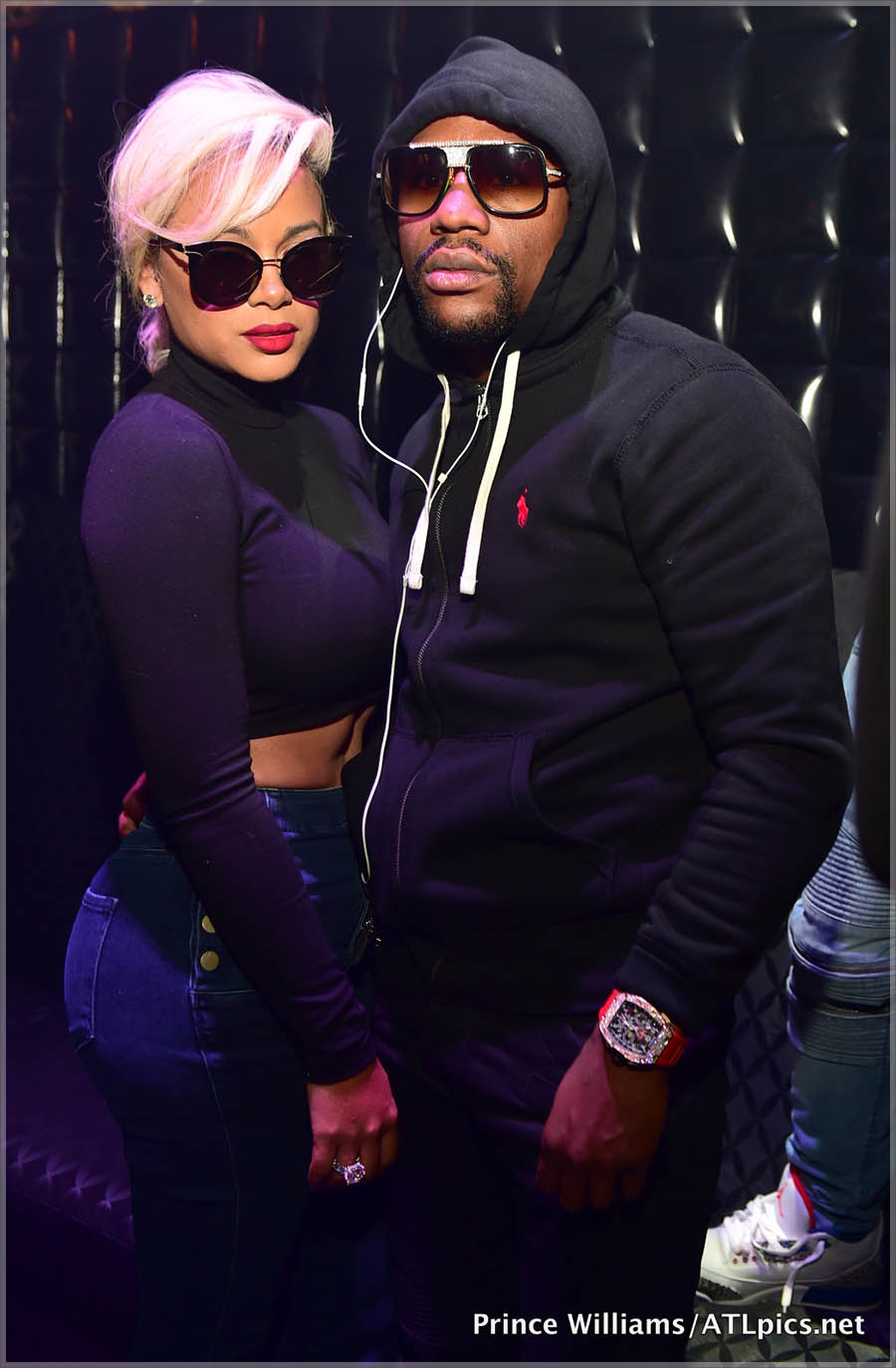 Floyd Mayweather and his girl wore at least a million dollars worth of jewelry between them.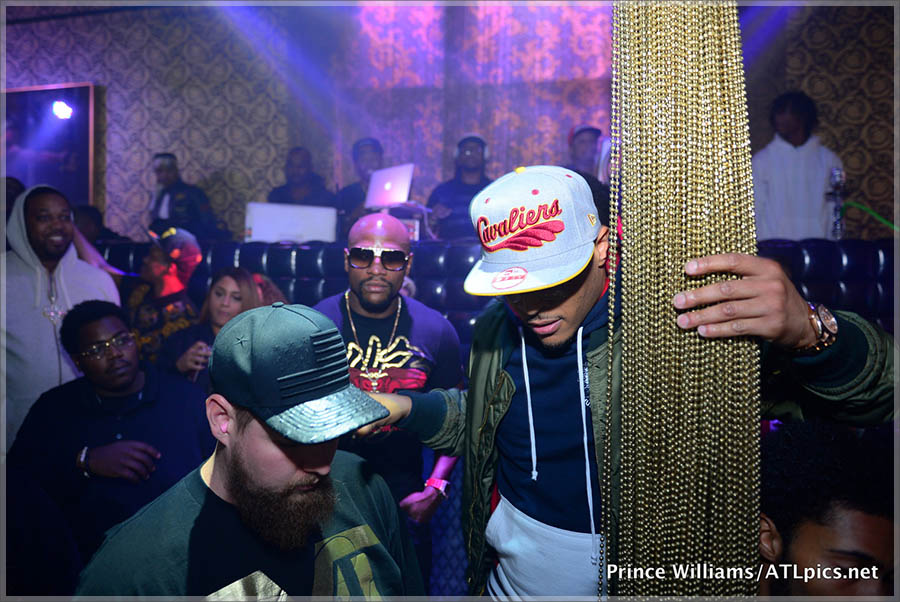 I'm told T.I., right, and Floyd (rear) were very cordial to each other. They even dapped each other up. More reasons why you should stop believing everything those amateur bloggers say on Instagram.com.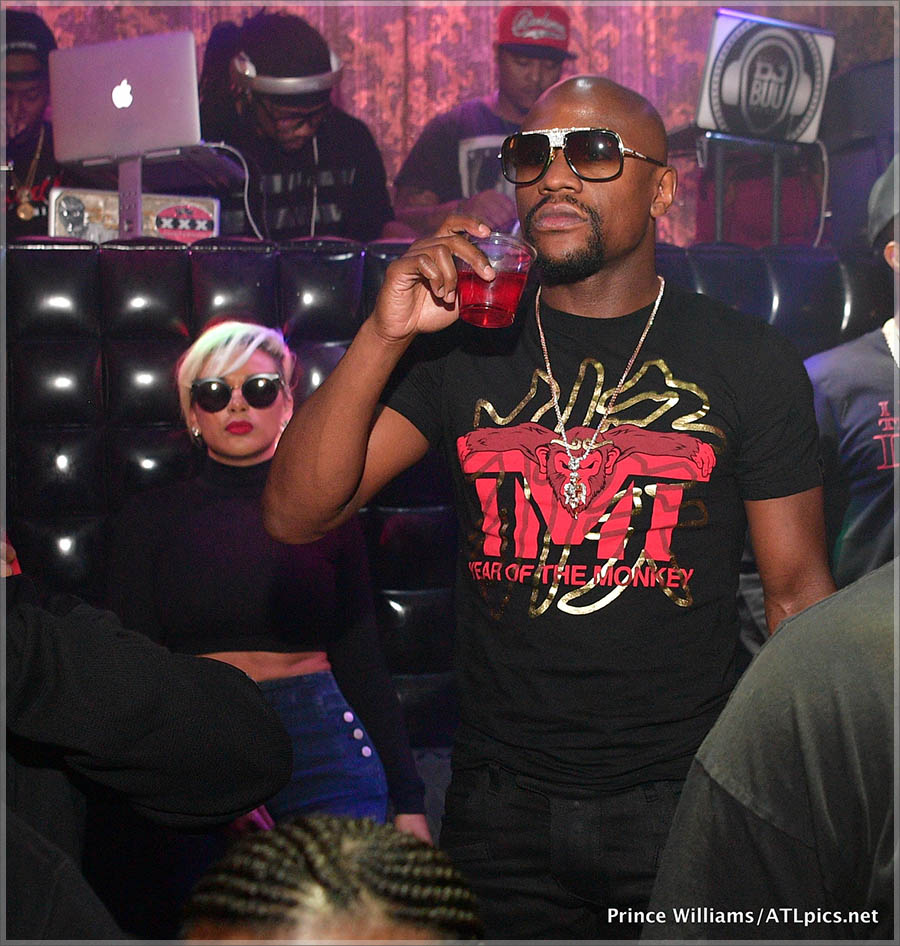 Real women know how to play their position in the back and let their men shine.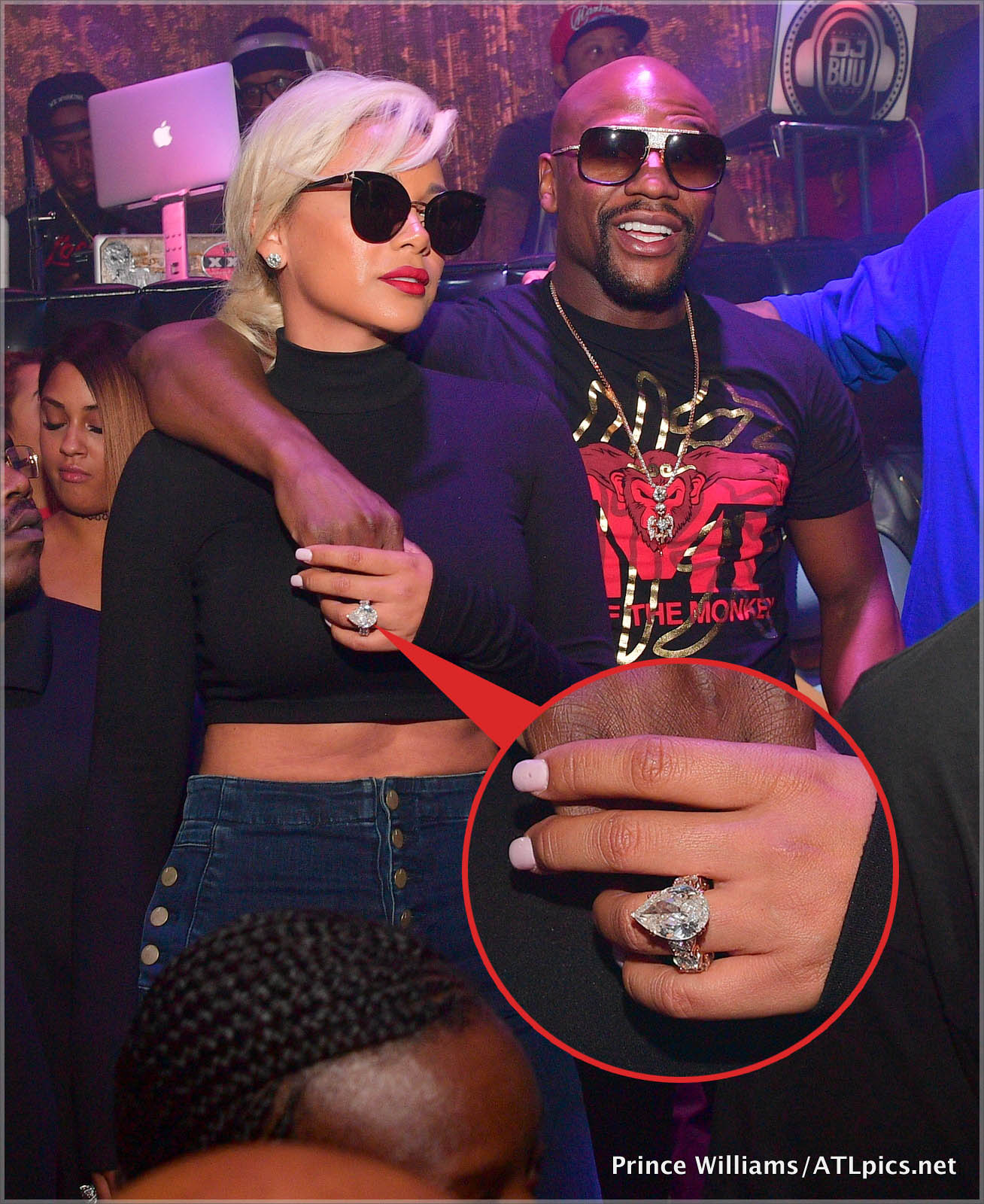 The importance of playing your position and knowing your role can not be overstated. Women who master this art can reap the maximum benefits.
Photos by Prince Williams/ATLPics.net