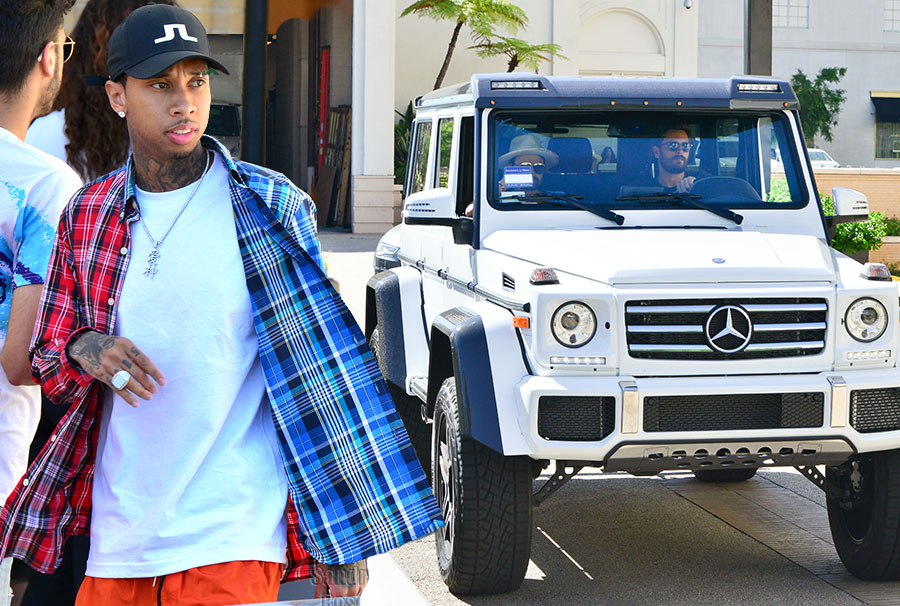 Washed up rapper Tyga was seen shopping in Beverly Hills with his bestie Scott Disick on Wednesday, the day after his baby mama, Blac Chyna, put his alternative tranny love life on blast.
In a bombshell report in 2015, blogger Love B Scott revealed text messages exchanged between Tyga and one of his transsexual lovers, Mia Isabella. No one was more shocked than Blac Chyna, who never suspected her baby's father of being an undercover bisexual.
In a SnapChat rant on Tuesday, Chyna accused Tyga of dodging her attempts to get him to pay his child support for their son, King Cairo Stevenson.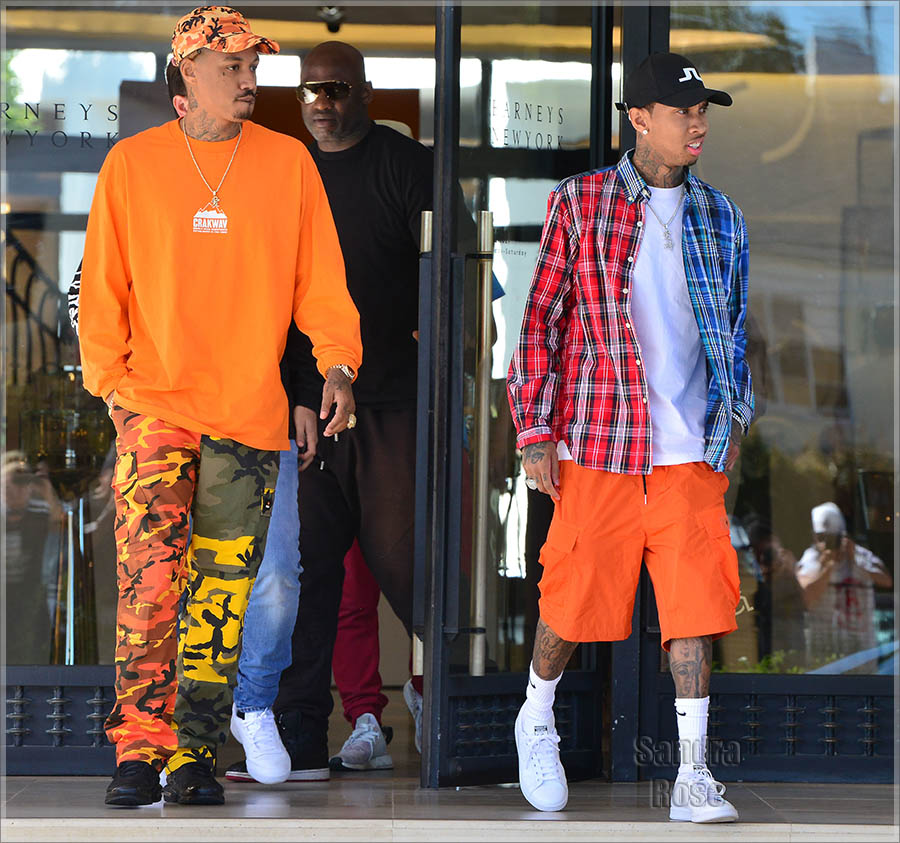 She made incendiary remarks about Tyga's lifestyle with cross-dressing men, calling him a f*g and telling him to run to his men. Instead, Tyga ran to a real man, Scott Disick, to shelter him from the rising storm.
Many observers were quick to accuse Chyna, Tyga and her other baby daddy, Rob Kardashian, of pulling yet another tired publicity stunt.
Chyna and Rob's reality TV show was officially cancelled earlier this year due to poor ratings.
Photos by WENN.com